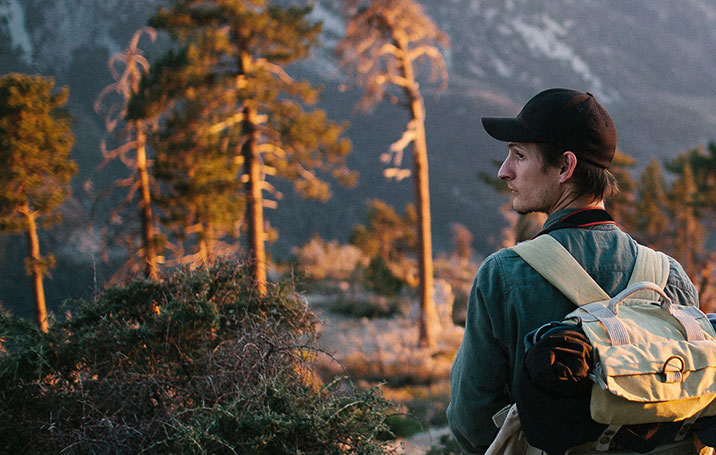 He used Pinterest to explore new campsites
Join Pinterest to find (and save!) all the things that inspire you.
50+
billion Pins
to explore
15
seconds to
sign up (free!)
Some day, I'm going to write a check just like this one. :)
Make Me Laughing, Fiddi Dollar, Funny Pictures, Funny Commercial, Too Funny, Funny Stuff, Humor, Banks Teller, Schools Kids
the things you might see as a bank teller. too funny
Internet humor | Funny pictures updated daily
SIX HUNNIT AND FIDDY DOLLARS... Bank humor. This actually happens.
Six Hunnit and Fiddy Dollars!!! - I was going to post this with my other funny stuff, but....
Bahahahaha#interesting ads #funny ads #commercial ads #funny commercial
Sometimes you need...Six hunnit and fiddy dollars- this is why education is important people. Pay attention in school kids.
Make me laugh every time!
Bank teller humor lol
Oops...funny, funny, and FUNNY.
Funny Things, Laugh, Santa, Funny Pictures, Funny Stuff, Ecards, Christmas Gift, E Cards, Merry Christmas
Haha funny stuff
Funny pictures, and/or relatable posts on my dash.
Bahahaha #lol #ecard #santa
"the world thanks you, santa."- baaaahhaa don't know the person who said it but I agree and am laughing so hard right now!!!
That would be a Christmas gift for the rest of us!
Merry Christmas | Santa Saw Your Facebook Pictures http://fotfl.com/merry-christmas-santa-saw-your-facebook-pictures/
e cards | Tumblr
Pinned from
holesinthefoam.us
exactly!
Words Of Wisdom, Young Wild Free, Inspiration, Quotes, Crazy, Wise, Wordsofwisdom, Life Mottos, True Stories
Inspirational Quote - You can't expect to be old and wise if you were never young and crazy
Old and Wise true story
Words of wisdom
Might've just found my life motto!
Young wild free
Pinned from
livelifehappy.com
Hehehehe
Funny Things, Laugh, Funny Shit, Funny Stuff, Humor, Red Neck, Obama, Giggles, Redneck Words
Funny stuff
Obama humor
Obama self I can't stop Laughing!!!
Red Neck Murder
Redneck word for today: Obama
HA! Made me giggle
Pinned from
thatssomefunnystuff.blogspot.com
Hello there!
Long Roads, The Journey, Gangnam Style, The Roads, Happy Dance, Roads Trips, So Funny, Yellow Brick Roads, Make Me Smile
Road trip happy dance!
a lamb performing the gangnam style dance
Even when the road is long there is still joy in the journey!
long Road if you look closely the road disappears with the curvature of the earth. Hmm why is there a Lamb on this Road LOL
Love long road trips
I don't care how old this picture is, it makes me smile every time. sheep on the road
Follow the yellow brick road, follow the yellow brick road, follow, follow, follow, follow,....
GOOOOOOOOOOOOOOOOOOOOOAL!!!!!!
Goals, Houses, Funny Pics, My Boys, Wonder Pics, Favirite, Guys
Do you think my boys will take the hint?!
need this with 4 guys in the house
lol goal?
Pinned from
Uploaded by user
Ice cream truck. Now that's funny!
Cream Trucks, Vans, Street Art, Melted Ice, Ice Cream, Hot Day, Icecream, Hot Summer, Streetart
a very hot summer if the ice cream car melts ;)
Melting Ice Cream Truck by The Glue #icecream #art #installation #fun
Street art. Melted ice cream van
Melting ice cream truck #streetart #art #graffiti
You know it's a hot day when the ice cream truck melts
Pinned from
designyoutrust.com
Bike tour sag wagon.
Bicycles, Bike, Funny Pics, France Tours, Cars Motorcycles, Eye Contact, Funny Pictures, Exotic Cars, Hilarious Jokes
Totem transport of bicycles
Exotic Cars, Motorcycles @kmntradio Fan Page: kmnt-radio www.kmntradio.com
Don't make eye contact!!! These are the type of people your algebra questions warned you about.
Tour de France logistics! #tourdefrance #cycling #meme #lol #funny #hilarious #funnyphoto #humor
FUNNY PIC: Does anyones Sunday racing team bus look like this?