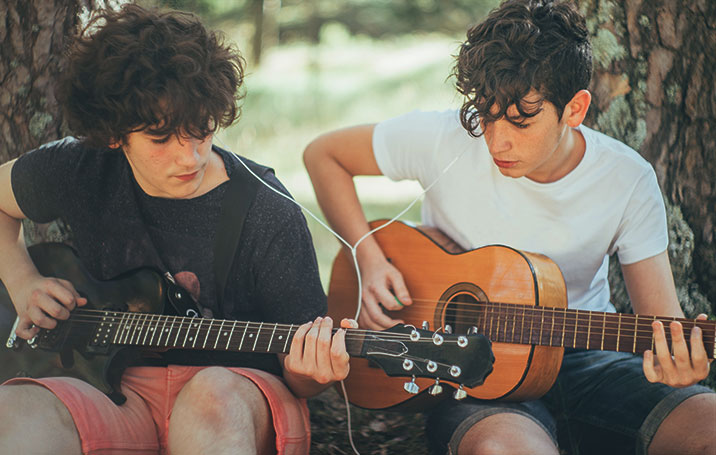 They used Pinterest to find new songs to learn
Join Pinterest to find all the things that inspire you.
50+
billion Pins
to explore
15
seconds to
sign up (free!)
high-waisted bikini.
Fashion, Floral Bikinis, High Waist, Style, Swimwear, Swimsuits, Summer, Bath Suits, Highwaist
Lounge Act! Floral Bikini Bathing Suit Summer Beach Trends 2014 Elite Fashion Swimware fashiondivadesign.com
Awesome retro swimsuit with high waist #retro #swimsuit #sexy #swimwear #sexywomen #highwaist #retroswimsuit #fashion #style
swimwear clothes bikini floral tank top jewels floral, swimwear, bathing suit, swim, yellow, love vintage yellow swim highwaisted shorts high waisted bikini neon bikini tan beach summer high waist colorfull vintage, high waisted, bathing suit, bright, colorful, yellow, purple, blonde help guys :)
Cute! Love these Colors! Yellow and Lavender Flowers Floral Print High Waisted Vintage Style 2-in-1 Tankini Swimwear #Vintage #Style #Yellow #Purple #Tankini #Swimsuit #Summer #Beach #Fashion
cinque terre
Cinqueterre, Buckets Lists, Cinque Terre Italy, Favorite Places, Colors, Amalfi Coast, Beautiful Places, Places I D, Travel
Cinque Terre, Italy - My travel bucket list
Colorful Cinque Terre, Italy #travel
Cinque Terre, Italy. #Cinqueterre #Italy #Travel
Cinque Terre, Italy- Favorite place I traveled to (so far) in Europe!
Cinque Terre, Italy - one of the most beautiful places on earth #travel
Color enhanced view of Manarola, Italy (cinque terre). This is very similar to villages I saw on the Amalfi coast just south of Naples. Truly beautiful places, but you better be ready to walk a couple hundred vertical feet from the buildings to the pebble "beach" below.
Bahamas
Favorite Places, Beaches House, Nassau Bahama, Colorful Houses, Beautiful Places, Happy Colors, Colors House, The Bahamas, Compass Points
Love the happy colors of Compass Point.
Nassau #Beautiful #Places #Photography
The bright, beautifully colored houses are one the things I remember most about the Bahamas.
colorful houses in Nassau, Bahamas
take me here.
Dreams Offices, Beaches Offices, Cubicles, Home Office, At The Beach, Happy Places, Better Places, Essay, Beautiful World
My new home office... One day for sure!
✯ The Perfect View ✯ My beach office
Must do this, if we have to work it may as well be at the beach.
Dream office
This photo is important to me. In my brain, i think a peaceful life is a kind of happiness. Altough now i am a teenager, i am full of passion. But i want to have a peaceful life when i am old. To slow my step and admire the beautiful world in valuable. The photo wass taken place beside the sea. I always imagine that one day when i got old, i can sit beside the sea. See the sunrise and the sundown. See the sea wave like a dancer. Feel the emotion of the sea.
This is a better place to do my essay
So much better than my cubicle...
I NEED A NEW HAPPY PLACE... Mine fell apart.
glam diva!
Rhinestones, Diamonds, Swimsuits, One Pieces, Bath Suits, Jewels, Body Suits, The Beaches, Bling Bling
love... diamond or rhinestone body suit
You know... just going to the beach... in my DIAMOND bathing suit!!
just cuz your at the beach its no reason to lose your sparkle, rhinestone one piece swimsuit
swimwear, fashion, swimsuit, one piece swimsuit, black and white one piece, one piece, diamonds, diamonte, jewels, sparkle, pretty - Wheretoget
bling bling baby! Bathing suit
camp
Summer Day, Theocean, The Ocean, Sea, Summer Fun, Summertime, Summerfun, Handstand, Summer Time
Swimming in the Ocean | California Summertime
It's always summer time in Hawaii
:) #summerfun
for whatever we lose like a you or a me it's always ourselves we find in the sea -E.E Cummings
summer fun!
On a warm summer day(:
I love doing handstands in the ocean
#theocean
How cool would that be to stay in one of these???
One Day, Oneday, Frenchpolynesia, Buckets Lists, Dreams Vacations, Blog Tips, French Polynesia, Best Quality, Borabora
Bora Bora - I WILL make it here oneday..
Ultimate Vacay Dream #BoraBora #FrenchPolynesia
Bora Bora... pretty much my dream vacation... i WILL go there one day.
BoraBora Island, Tahiti, French Polynesia
Bora Bora, French Polynesia On my bucket List
Bora Bora, French Polynesia...... Ah one day.... One day.....
napping.
Awesome, Outdoor, This Summer, Random, Poolpillow, Pools Pillows, Pools Floating, Products, Heavens
Pool pillow - Brookstone - Random awesomeness!
Pool pillows? This would be heaven! Perfect for this summer!!!
pool pillow - brookstone. Looks awesome. For my huge outdoor pool obviously...
Pool Pillow! I guess that I'd need a pool first...but, seriously, wouldn't this be awesome?!? Pinned this from obaz.com (a curating site) but, it is a frontgate.com product.
I ain't even playin' around. #PoolPillow
King Kai Pool Float - awesome.