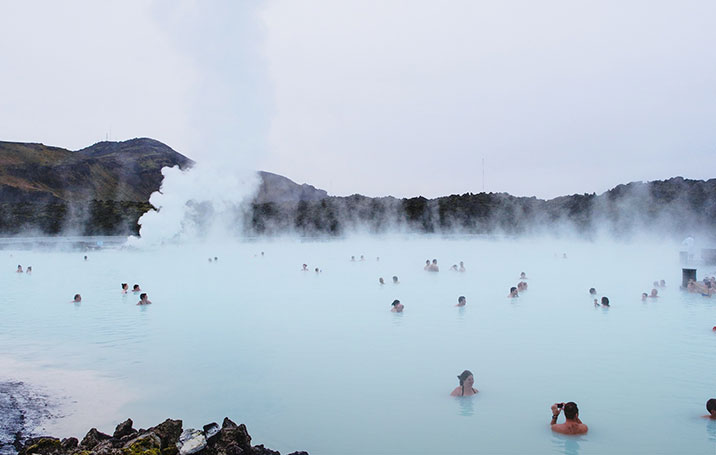 They used Pinterest to find new places to visit
Join Pinterest to find (and save!) all the things that inspire you.
50+
billion Pins
to explore
15
seconds to
sign up (free!)
Love this!
Old Schools, Vintage Camera, Points Of View, Beautiful, Hasselblad 500C, A Frames, Merc Benz, Photography Equipment, Cars Photography
cool point of view
Loving the old school #hasselblad #camera #photography
mb in a frame
Beauty Captured....by Beauty
Vintage Camera
picture of car in camera #car #photography
Pinned from
1n-famous.tumblr.com
Let's get dressed up!
Idea, Wedding Receptions, Like A Sir, Dresses, Dinners Parties, Bibs, Products Design, Dinners Napkins, Funny Products
Dress for Dinner Napkins by Hector Serrano #funny #product #design
Dress For Dinner Napkins/ we we had these napkins at our wedding reception! Our bibs worked great though!
Cutest idea ever! Madmen dinner party anyone? Dress for Dinner Napkins by Hector Serrano
Like a sir.
Pinned from
boredpandashop.com
Yes it does!!!
True Quotes, Remember This, Exerci Workout, Motivation Quotes, So True, Daily Motivation, Favorite Quotes, Inspiration Quotes, Comforter Zone
"Life begins at the end of your comfort zone" #Inspiration #Quote
Daily Motivation (16 photos) – theBERRY
This is SO true!!! #quotes #inspirational
Life begins at the end of your comfort zone. So so so true!
Life begins at the end of your comfort zone. My favorite quote.
Life begins at the end of your comfort zone. #motivation #quote
So true! I really need to remember this quote from time to time!
R2-D2 folding chair #starwars
Gifts Ideas, Beaches Chairs, R2D2, R2 D2 Folding, Stars War, War R2 D2, Camps Chairs, Folding Chairs, Folding Armchairs
Star Wars R2D2 folding armchair
R2 D2 folding chair
Beach chair Star Wars style :)
S/W birthday gift idea - R2D2 folding chair.
Star Wars R2D2 camping chair gear
Pinned from
thinkgeek.com
Could a couples compatibility score be coming soon?
Couple Compatibility, Compatibility Score
Pinned from
coffeewithharrison.com
ENGAGE!
Socialmedia Engagement, Quote
ENGAGE! Listen, talk and interact! THAT is social media. #socialmedia #engagement
Pinned from
store.startrek.com
Yo Bot
Yo Bots, Olives Chips, Simply Awesome, Friends Harrison
Yo Bot (from our friend Harrison)
Pinned from
oliverchipping.blogspot.com
Facebook ID Cards
Technology, Identity Cards, Http Fbbureau Com, Fb Bureau, Qr Codes, Social Media, The Social Network, German Artists, Facebook Identity
Cartão de visita com QR code.
Facebook Identity Card by FB Bureau
Facebook ID - imagining the world in which the Social Network is a formal identity archive
http://fbbureau.com/ Governments like Germany have released new passports that offer online identity checks as well, but they will likely never succeed with their technologies given the already existing structure of Facebook, powered by lazieness (or convience). The other way around though.. This was an artist of what can happen lol
Facebook World Order: Sometimes it seems as if a few IT companies are slowly preparing to rule the world one day. Facebook and Google in particular have a tendency to stretch the boundaries of socially acceptable behaviour. German artist Tobias Leingruber has responded to the on-going privacy breeches by Facebook by creating a Facebook identity card in anticipation of the coming Facebook World Order.
Pinned from
coffeewithharrison.com
Tron Inspired Watch
Watches Inspiration, Watches Design, Yal Watches, Electronics Circuit, Inspiration Watches, Concept Watches, Geeky Gadgets, Electro Watches, Tron Inspiration
YAL Concept Watch Inspired By Tron » Geeky Gadgets
Electro Watch for Men
Wish | YAL watch design mimics an electronic circuit.
Tron Inspired Watch, Must Have!!!!1!
Pinned from
geeky-gadgets.com
Volkswagen Bus AT-AT Walker
Campers Vans, Funny Commercial, Stars War, Dark Side, Vw Bus, Volkswagen Bus, Vwbus, Vw Vans, Starwars
Volkswagen Bus AT-AT Walker | Crazy Star Wars Stuff | Pinterest
The dark side where hippies
Creative sculpture made by a fan of Star Wars and Volkswagen camper vans. VW Bus transformed into All Terrain Armored Transport / AT-AT Walker.
#Volkswagen Bus AT-AT Walker #StarWars
Volkswagen Bus AT-AT #funny commercial ads| http://commercialads20.blogspot.com
#VWBus turned #StarWars Imperial Walker
My hubby <3s VW vans. And you gotta love the Star Wars tribute.
Pinned from
geekologie.com