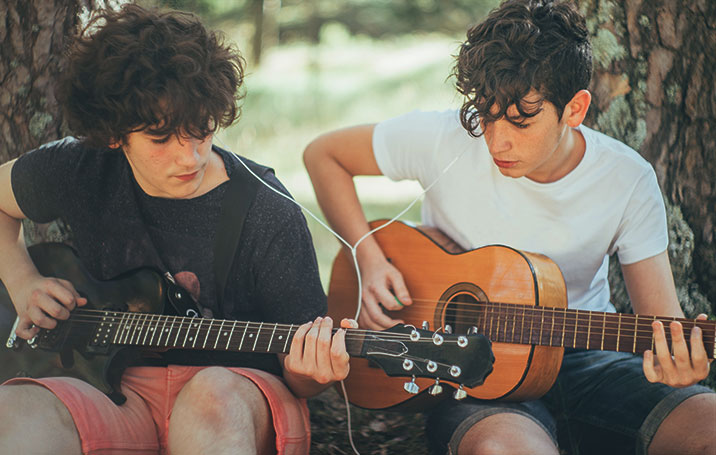 They used Pinterest to find new songs to learn
Join Pinterest to find (and save!) all the things that inspire you.
50+
billion Pins
to explore
15
seconds to
sign up (free!)
.
Sheep Dogs, Mop Dogs, Komondor Dogs, Dogs Breeds, Shepherd Dogs, Big Dogs, Dog Breeds, Dogs Photo, Animal
Sometimes referred to as 'mop dogs,' the Komondor is a long-established powerful dog breed that has a natural guardian instinct to guard livestock and other property.
koomoodor dog | The Komondor – Hungarian Sheep Dog « Janet Carr @
bergamasco shepherd dog photo | Bergamasco - Razas perros | Mascotas.
Bergamasco Dog Breed: Ancient Shepherd Dog | New Dog World
big dog breeds (2)
That's some cool hair you have. (Komondor dog)- Funniest-looking animals.
Polish Owczarek Nizinny
Animal Lovers, Art Polish, Owczarek Nizinni, Animal Furry, Polish Owczarek, Pet Animal, Nizinni Animal, Nizinni Puppies, Animal Birds
Art Polish Owczarek Nizinny animals
Polish Owczarek Nizinny Puppies
Pinned from
aboutfavoritepets.com
Portuguese Water Dog
Art Portuguese, Portuguese Puppies, Dogs Breeds, Doggies, Standards Poodle, Portugu Water Dogs, Portuguese Water Dogs, Doggon Dogs, Animal
Portuguese Water Dog ... looks like the standard poodle next door!! they have to be related.
Art Portuguese Water Dog animals
Pinned from
funnyanimalsa2z.blogspot.com
Dandie Dinmont Terrier
Dandy Dinmont Terriers, Dogs Breeds, Pet, Design Handbags, Life Style, Mr. Big, Big Head, Animal, Dandie Dinmont
Art Dandie Dinmont Terrier pets
Art Dandie Dinmont Terrier animals
Shelters and rescue groups are in a position to assess the character of every Dandie Dinmont Terrier for adoption, and very carefully match you up with all the right dog for your life style.
Dandie Dinmont Terrier - love the big head
Stabyhoun
Puppies, Rare Breeds, Dutch Stabyhoun, The Netherlands, Stabyhoun Dogs, Animal Pet, Breeds Pictures, Rare Dogs Breeds, Future Dogs
DUTCH Stabyhoun
Stabyhoun dog; This dog is considered a national treasure in the Netherlands
Stabyhoun Frisian Pointer:: in other words...my future dog.
Beautiful rare breed of dog!
Stabyhoun Dog Breed Info & Pictures | Stabyhoun Puppies
Stabyhoun; rare dog breed from the Netherlands.
Pinned from
puppiespark.blogspot.com
Bluetick Coonhound
Hound Dogs, Little Puppies, Bluetick Coonhound, Dogs Breeds, Hunt'S Dogs, Blue Ticking, Bluetickcoonhound, Coon Hound, Ticking Hound
BluetickCoonhound
Blue Tick Coon Hound -my dream hunting dog ♥
Blue tick hound... I want the cute little puppy!
BLUE TICK HOUND HUNTING DOG
Blue Tick Hound Dog
Pinned from
onlyinyourstate.com
Miniature Pinscher
Doggies Fav, Dogs Breeds, Animal Pet, Minpin Dogs, Miniatures Pinscher, Funny Smile, Minis Pin, Min Pin, Miniature Pinscher
miniature dog breeds with pictures - Google Search
Funny smile min pin
Mini pins
funny miniature pinscher
Pinned from
aboutfavoritepets.com
Irish Water Spaniel
Spaniel Puppies, Springer Spaniels Puppies, Dogs Stuff, American Water, Pet, Puppys, Hypoallergenic Dogs Breeds, Irish Water Spaniels, Dog Breeds
American Water Spaniel Puppy Dog - #americanwaterspaniel
Blog - Dogs That Don't Shed: 23 Hypoallergenic Dog Breeds
Irish Springer Spaniel Puppies
Find Irish Water Spaniel puppies for sale with pictures from reputable Irish Water Spaniel breeders. Ask questions and learn about Irish Water Spaniels at NextDayPets.com.
Pinned from
homesalive.ca
small photo canvas: print onto tissue paper
Pictures Ideas, Perfect Holidays, Canvas Prints, Canvas Art, Canvas Pictures, Photo Canvas, Holidays Weekend, Tissue Paper, Pictures Perfect
Make your own Photo Canvas: Picture perfect Holiday weekend
tissue paper canvas art
photo canvas: print onto tissue paper and use modge podge to adhere to canvas.
Pinned from
alittleglassbox.com
Tension rod to hang spray bottles - a must do for organizing under the sink!
Sinks Organizations, Organizations Ideas, Diy Crafts, Tension Rods, Refrigerator, Under Sinks, Diy Projects, Clean Supplies, Kitchens Organizations
60+ Innovative Kitchen Organization and Storage DIY Projects - Page 4 of 6 - DIY Crafts
Keeping cleaning supplies under the sink organized is essential for efficient cleaning. a tension rod is a great place to hang spray bottles and you can add baskets of different sizes for cleaning supplies that you can't hang. Keep a smaller basket for sponges and other cleaning rags and hang a plastic bag on the inside of the door to hold smaller wastebasket bags.
under sink organization ideas
Under Sink Organizing - 60+ Innovative Kitchen Organization and Storage DIY Projects tension rod is a great place to hang spray bottles
Pinned from
jengrantmorris.blogspot.com