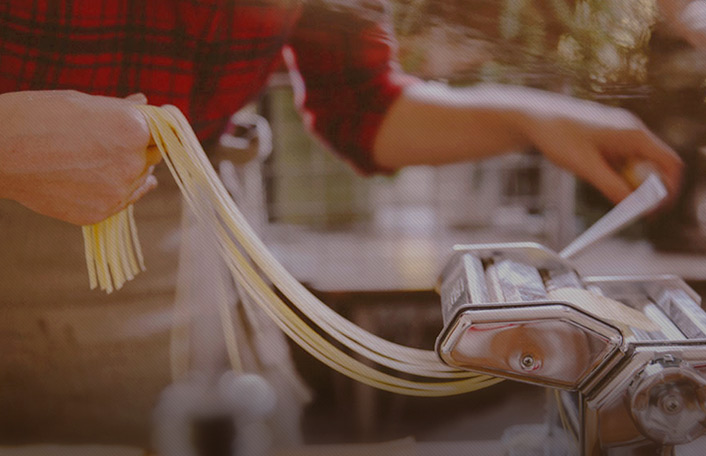 Welcome to Pinterest!
Join Pinterest to find (and save!) all the things that inspire you.
50+
billion Pins
to explore
15
seconds to
sign up (free!)
:)
Funny Things, Laughing So Hard, Haha Lol Funny, Peanut But, Baby Peanut, Funny Faces Art, Peanut Funny, Funny Stuff, So Funny
Funny stuff!
baby peanut
So funny!
haha!! yes i snorted from laughing so hard lol
Charlie would die if I whipped this out and started peeing beside him!!!
Idea, No Sleep Funny, Awesome, Road Trips, Gogirl Female, In A Perfect World Funny, Roads Trips, Camps Trips, Girls Boys Urine
Great idea! Lyss showed me this. Think camping and road trips :)
Great for road trips, camping trips, hiking trips, and the simply can't wait. Lol
GoGirl Female Urination Device - wtf! Not a bad idea for the doctors though... Lmaoooo AWESOME! no i can pee like a boy
This is awesome if you take a road trip and there's no restroom around.
Full-Body Sweater- It has the dual benefit of keeping you cozy while looking crazy enough to keep anyone from disturbing you.
Winter, Cold Day, Full Body, Socks, Funny, Things, Wtf, Body Sweaters, Knits Projects
Freaky full body sweater: Ideal for cold days or that silent treatment!
hahahahahahaha WTF! full body sweater for when you're just having one of those kind of days
Full body sweater for when you're just having one of those kind of days. This is supposed to be like a funny thing but I seriously want one!
Full body sweater... Next knitting project?? Hahahaha
I could live in this all winter long! I'd add socks though! :) full body sweater for when you're just having one of those kind of days.
full body sweater for when you're just having one of those kind of days. The only thing missing is socks. Hahaha
Reminds me of work
Nude Pants, Nude Stretchi, No Lowe
OMG!! I want a nude stretchy pants for jogging and when I go shopping!!
nude pants hahaha
Pinned from
Uploaded by user
Well can't find my bikini but I do have a lot of CDs....wwhhaattt
Swimsuits, Bikinis, Funny, Awesome Ideas, Fashion Fails, Bath Suits, Wtf, Diy Projects, Old Cds
There are some DIY projects that should just be left to the experts. CD bikini making is on that list.
One way of using old cds.... ?? Well can't find my bikini but I do have a lot of CDs....wwhhaattt!!! ??
Fashion FAIL #fashion #fail #funny
I bet she got that awesome idea on Pinterest.. Swimsuit FAIL!
Don't laugh. She first tried making her bikini out of mp3's! Woman in bikini made from CDs Bad Family Portraits, Bad Family Photos, Ellen, funny family photos, worst family pics, funny pictures, awkward family photos, wtf, ugly people, stupid people, crazy people, people of walmart
Instead of searching for a new bathing suit, just collect all of your old CDs!
CD Bikini - I bet she got that awesome idea on Pinterest!! WTF???
tampons and aunt flo, this is just gross!
Halloweencostumes, Funny Halloween Costumes, Latest Fashion, Mothers Nature, Couple Costumes, Homemade Costumes, Funny Costumes, Couples Costumes, Aunts Flow
Homemade Tampon Costume: Here's our interpretation of the Monthly gift from Mother Nature... I wanted to do something really funny and make a costume that no one else would be
Homemade Costumes for Women | Coolest Tampons Costume 2
Homemade Tampon Costume... This website is the Pinterest of funny Halloween costumes
Tampon And "Aunt Flow" | 19 Incredibly Creepy Couples Costumes
halloweencostumes
Do y'all remember this??? @Amanda & Jennifer
Reading, Remember This, Scary Stories, Books Jackets, Books Worth, Memories, Kids, Dust Covers, Elementary Schools
Scary Stories to Tell in the Dark. Oh man, this brings back such awesome memories of me and all my friends in elementary school sitting in the library during recess and lunch reading these stories to each other.
Scary Stories to Tell in the Dark. I LOVED this book when I was a kid. LOL Never thought I'd see this again! Not really a "book worth reading, but..."
I remember this!! Scary Stories to Tell in the Dark. I used to read this book when I had sleepovers as a kid!
Remembering this from my Elementary School Library, still scares me! /// Scary Stories To Tell In The Dark | 21 Books That Terrified You As A Kid
Just wrong
Christmas Cards, Awkward Family Photo, Families Pictures, Families Christmas, Family Photos, Families Photos, Families Pics, Families Portraits, Awkward Families
AWKWARD family photos. hands down the corniest family pic EVER!!!! LMAO
Next family picture for Christmas cards?
Awkward family portrait
Oh darn! Someone already used the pose I wanted for our family Christmas card.
.
Antlers, Animal Head, Sweaters Weather, Knits Deer, Deer Head, Lancia Trendvi, Recycled Sweaters, Sweaters Deer, Deerhead
deerheads
Sweater weather
sweater antlers
.knitted deer head cozy...
Rachel Denny's recycled sweater deer
Piccsy Mobile- this would be the only animal head I would allow in my home lol
Funny!
Drinking Games, Drinks Games, Sharks Weeks, Weeks Drinks, Funny, Things, Challenges Accepted, Shark Week, Sharkweek
Shark Week Drinking Game--- challenge accepted!
Shark Week drinking game. Funny!
Shark Week Drinking Game. YES! My two favorite things, Shark Week and drinking!
Shark week drinking game #sharkweek
Haha! This is amazing!
Faceart, Kiss, Faces Art, Halloween Costumes, Body Paintings, Faces Paintings, Couple Costumes, Costumes Ideas, Halloween Ideas
Google+ Post Silly face paint fish kisses! #SillySea
This couples costume idea will take a lot of time and some awesome face painting skills!
Fish kiss, face art-- kinda cool... who woulda thought of this?
Fish Faceart
Face #Painting Body #Paint Body #Painted Body| http://paint-body.blogspot.com
Halloween costume idea for next year: Fish Face Paint!
face paint / Halloween idea
@Emily Dilworth..what size does david wear?...haha ;)
Laughing, Christmas Presents, Crochet Hooks, Crochet Shorts, Funny, Diy Gifts, Men Shorts, Jeans Shorts, Christmas Gifts
Crochet shorts for men... people amaze me.---haahaa...reminds me of the jeans shorts conversation a while back!! lol
Christmas present for my hubby? Ha! These are too funny.
I laughed so hard at this!! Just because you CAN crochet something doesn't mean that you SHOULD #funny #crafting #weird #style
LMAO!!! I can't believe a grown man actually put these on. But I tell you what, when the world is nuked and you come out of your bunker to take a look around, Macy's ain't gonna be there. That's when you get the crochet hook out, huh. A man's gotta do what a man's gotta do.
DIY gifts from Grandma Funny, funny...
Crocheted shorts. Ooh, what board to pin, craft or funnies? Just because you CAN...doesn't mean you SHOULD.