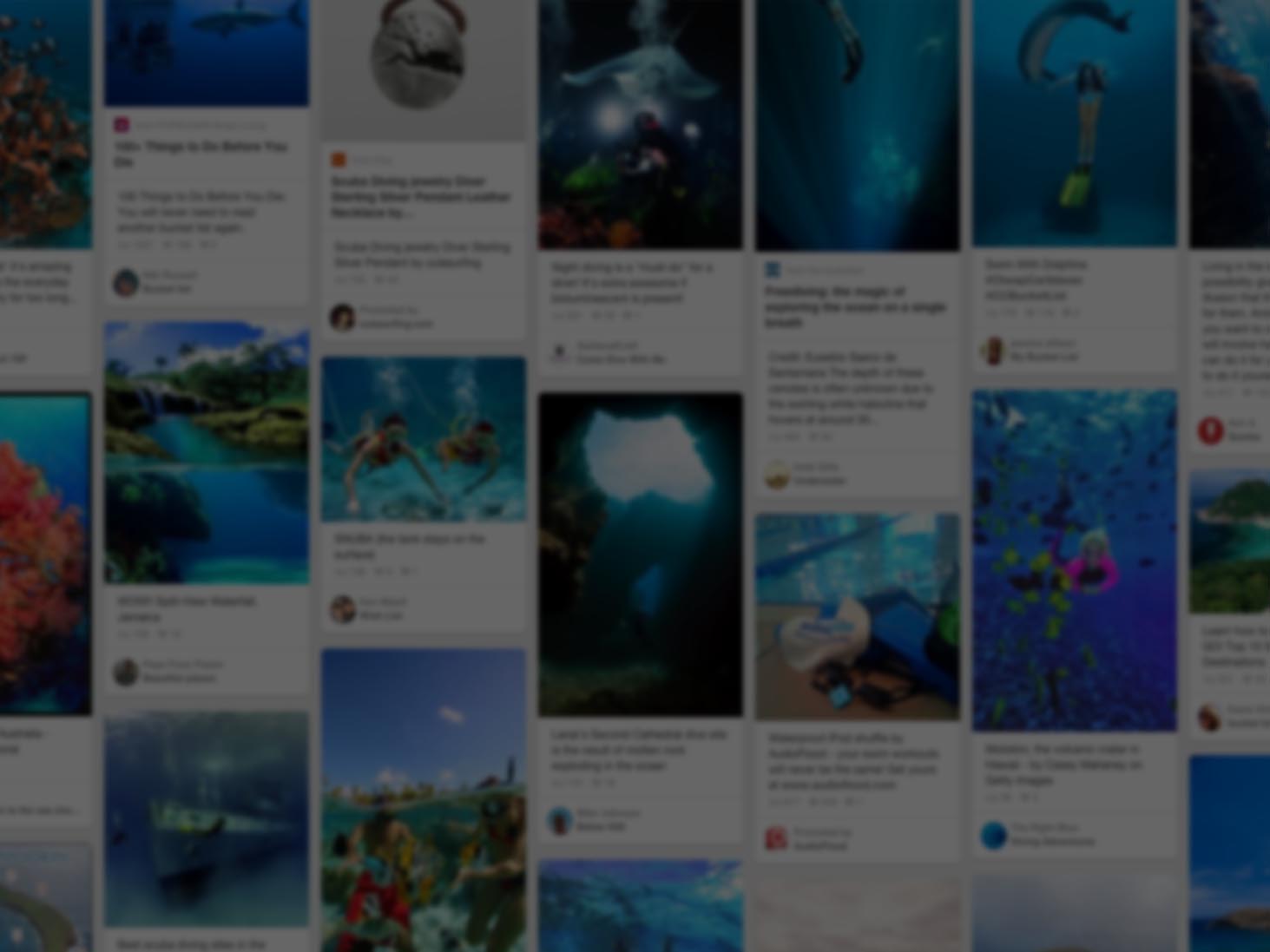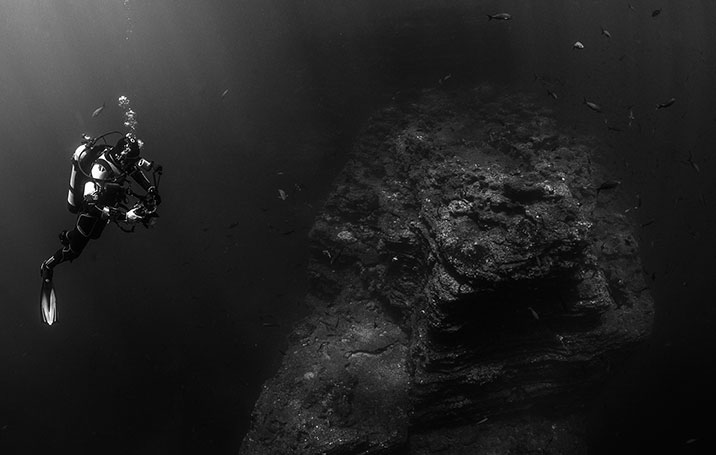 He used Pinterest to go deep
Join Pinterest to find all the things that inspire you.
50+
billion Pins
to explore
15
seconds to
sign up (free!)
painted brush strokes on clay or wood - can use a lazy susan.
The Art of Black and White: Paintings take a space from blah, to crazy awesome. Painting by Thomas Hammer
t. hammer, ink, movement, abstract art drawing sketchbook.
swirl
artist unknown
Artists, Diy'S Paintings Abstract, Art Inspiration, Abstract Art, Art Drawings, Brushes Strokes, Swirls, White Paintings, Thomas Hammer
Trever Hoehne
Trever Hoehn, Photography Grid, Photography Blur, Photography Idea, Ocean Photography, Blur Photography, Blurri Things, Photography Inspiration, Polaroid Photography
polaroid photography #obsessed
Ocean Photography
Blurred Photography by Trever Hoehne
"Lines" from Blurry Things by Trever Hoehne via aubreyroad.blogsp... #photography #blur
Laura Gurton
Nature Beauty, Cars Collection, Color Combos, Abstract Art, Beauty Color, Art Abstract, Laura Gurton, Neon Color, Pastel Color
pastel colors
Laura Gurton - great color combo #art
Laura Gurton floral art abstract #anthropologie #FlowerShop
beautiful colors
neon colors
abstract art by Laura Gurton
Gustav Klimt (1862–1918) "Medicine", the Goddess Hygieia.
Art Nouveau, Color, Self Portraits, Canvas, Artnouveau, Ceilings Paintings, Gustav Klimt, Medicine, Gustavklimt
University of Vienna Ceiling Paintings (Medicine), detail showing Hygieia - Gustav Klimt #vienna #ceiling #painting #gustavKlimt
Gustav Klimt - University of Vienna Ceiling Paintings (Medicine), detail showing Hygieia, 1900-1907: inspiration for self portraits acrylic on canvas. Mod Podge his/her face on canvas, paint in realistic arm, then layer on first sheet of color for body, lastly patterns of lines, curls, dots... Could go a bit Klimt with hair #Artsandcrafts
Gustav Klimt University of Vienna Ceiling Painting (Medicine), a detail showing Hygieia University of Vienna Ceiling Paintings (Medicine), detail showing Hygieia Started: 1900 Completion:1907 - Art Nouveau Golden phase - allegorical painting oil on canvas (?)
Gustav #Klimt, University of Vienna Ceiling Paintings (Medicine), detail showing Hygieia (1900) #artnouveau

by Art & Vintage
Helen Frankenthaler Tales of Genji IV, 1998 Collage
Art Blog, Color Combos, Color Schemes, Pastel Pink, Master Bedrooms, Contemporary Art, Art I Like, Bedrooms Art, Helen Frankenthaler
Helen Frankenthaler Tales of Genji IV, 1998 Collage. For Master Bedroom Art.
Helen Frankenthaler-art color scheme for front hall
art i like: Helen Frankenthaler
Jonathan Novak Contemporary Art Blog: Helen Frankenthaler | Tales of GenjiInspired by Murasaki Shikibus classic narrative work & the Japanese Ukiyo-e tradition
pastel pink abstract | Helen Frankenthaler Tales of Genji IV, 1998 Collage
cute color combo.
Nicolas Garcia Uriburu
Exclaim Half Jok, Colour, Favorit Place, Nicolá, Art, Favorite Places, Garcia Uriburu, Garciá Uriburu, Nicolas Garcia
colour me uriburu [nicolás garciá uriburu opens farbe im fluss at the weserburg in bremen]
berlinartjournal.com
Design for Japan Relief by Todd Selby #Illustration #Todd_Selby
Colour, Illustrations Todd Selbi, Green Color, Color Schemes, Color Combos, Blue Green, Color Mixed, Mixed Media, Selbi Illustrations
Gorgeous paper structure by Arounna.
Paper Structure, Paperart
Paper structure by Arounna.
by Dalton Ghetti
Sculpture, Daltonghetti, Pencil Carvings, Alphabet Letters, Tips, Dalton Ghettos, Pencilart, Pencil Art, Miniature
Dalton Ghetti Pencil Sculptures. Check out the tiny alphabet letters on top of each of the pencils.
Dalton J. Paul Getty Pencilart
Pencil Tip Micro Sculptures / Dalton Ghetti — #scultura #daltonghetti #matite #punta
The Most Incredible Miniature Pencil Art [20 pics] - Dalton Ghetti is a 49-year old carpenter from Bridgeport, Connecticut, and he has been carving the most incredible miniature sculptures for over 25 years without the aid of a magnifying glass. His canvas? The tiny tip of a lead pencil. - Click to read and see more
Pencil carving art by Dalton Getty, a 45-year-old resident of Bridgeport who turns ordinary pencils into miniature sculptures, without using a magnifying glass. He works very slowly and does not use any special tools: for he needed only a blade, a sewing needle and a very bright light.
by Janet HIll
Hill Art, Artjanethil, Diff Illustrations, Chocolate Croissants, Hill Paintings, Increasing Chocolates, Artists Janet, Croissants 2, Art Janethil
chocolate croissants (2)
lovely
Oils Paintings, Janet Hill, Editing Prints, Open Editing, Art Janet, Art Prints, Hill Studios, Hill Artworks, Grace Parasol
Parasol oil painting by Janet Hill. http://janethillstudio.com/
Janet Hill Studios
Grace's Parasol- Open Edition Print via Etsy. Janet Hill
Grace's Parasol. Art Print by janethillstudio on Etsy
so Vatel !!
Dining Rooms, Gardens Party, Janet Hill, Art Prints, Lady Gertrud, Hill Studios, Artists Janet, Decad Brunch, Party Janethillstudio
Lady Gertrudes Decadent Brunch Art Print by Janet Hill - WorldGallery.co.uk
garden party janethillstudio
Lady Gertrude's Decadent Brunch With Flora And Fauna- Art Print etsy Janet Hill Studio
via oh joy
Hill Art, Janet Hill, Art Janet, Work Shoes, Women Stuff, Hill Studios, Vintage Shoes, Fashion Illustrations, Paintings Shoes
Love all of her work shoes print etsy.com
vintage shoes
Painted shoes
Janet Hill Studio
Louise Bourgeois portrait via gogoparis.com
Photos, Inspiration, Louis Bourgeois, Marble Sculpture, Marbles Sculpture, Contemporary Art, Louise Bourgeois, Eye, Women Artists
"Eye to Eye"  (circa 1970), a marble sculpture by Louise Bourgeois, shown here in 1990. Photographer: Raimon Ramis. Louise Joséphine Bourgeois (25 December 1911—31 May 2010) was a renowned French-American artist and sculptor, best known for her contributions to both modern and contemporary art, and for her spider structures, titled Maman, which resulted in her being nicknamed the Spiderwoman. She is recognized today as the founder of confessional art.
one of my inspirations, Louise Bourgeois
Louise Bourgeois in 1990, behind her marble sculpture Eye to Eye (1970) (Photo Raimon Ramis)
Louis Bourgeois