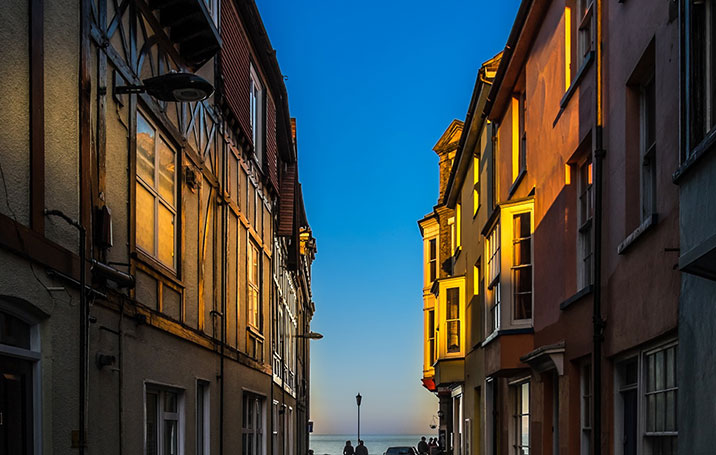 They used Pinterest to explore a new city
Join Pinterest to find all the things that inspire you.
50+
billion Pins
to explore
15
seconds to
sign up (free!)
The Great Outdoors
Bringing the happy from your home to the outdoors with our camping & outdoor hacks, ideas and product recommendations
---
Back to
The Great Outdoors
The Great Outdoors
Get the whole family outside this autumn by having a #fall scavenger hunt
Fall Outdoor, A Fall Scavenger Hunting, Kids Moving, Autumn Hunting, Scavenger Hunts, Scavenger Hunting Do, Outdoor Scavenger Hunting, Kids Schools, Preschool Crafts
Tips for an educational, active, fun, fall outdoor scavenger hunt for kids. Includes ideas for autumn hunt items, photo hunts, and a display of the items found.
Get Kids Moving with a Fall Scavenger Hunt
Contemplating on going on an outdoor #fall adventure? Consider these activity options
America, Vacations Inspiration, Mountain Bike, Best Bike Vacations, Rapid Cities, Vacations Town, Outdoor Adventure
America's Best Bike Vacation Towns: Rapid City, South Dakota
#Camp like a champ with these useful tips for your next outdoor adventure
Water Bottle, Camping Tips, Camping Idea, 89 Camping, Trail Sherpa, Camping Gears, Outdoor Idea, Campsite Idea, Camping Cooking
89 campsite ideas
Water bottles filled with either cold or hot water are a great way to boost comfort in your sleeping bag. Fill your favorite Nalgene bottle with hot water right before you turn in. Place it in the bag with you near your feet or snuggled in where you need it. You can even drop it in your bag 15 minutes before you climb in. Never slide into a cold bag again!
How to camp: 89 camping tips to elevate any campsite | Trail Sherpa
ENTER NOW! Our camping gear giveaway ends tonight at midnight and the gear that is up for grabs is incredible.
89 Camping Tips to Camp like a Champ! #Camping #cooking #outdoors #hiking
10 things you need to know while preparing for your next #hiking trip
Backpacks Tho, Hiking Trips, Backpacks Magazines, Spare Clothing, Backpacks Hacks, Essential Backpacks, Outdoor Survival, Clothing Wraps, Households Hacks
Backpacking hack: Always bring a pillow - for the car! No need to pack one around when backpacking tho, just use your spare clothes wrapped up in a hoodie or stuff sack as a pillow in camp.
Backpacker Magazine - 10 Essential Backpacking Hacks You Need to Know
Here are a few #hiking hacks to get you through your next camping trip
Hiking Camping, Camping Hacks, Essential Hiking, 23 Simple, Hiking Tips, Projects Idea, Hiking Hacks, Camping Hik, Outdoor Adventure
Some really good ideas and project ideas: 23 Simple And Essential Hiking Hacks - #diy #hiking #camping #hacks #tips
23 Simple And Essential Hiking Tips
23 Simple And Essential Hiking Hacks #hiking #hike #lifehacks #hikehacks #nature #outdoor #adventure #essentials #climbing
A great book for any parent looking to go on a camping trip this summer!
Families Adventure, Guide To, Connection Kids, Memor Families, Kids Book, Helen Olsson, Plans Memor, Families Camping, Dirty Guide
The Down and Dirty Guide to Camping with Kids: How to Plan Memorable Family Adventures and Connect Kids to Nature by Helen Olsson. Outlines economical options for family camping vacations, sharing irreverent, anecdotal, and practical guidelines for families with young children while explaining how to select gear and address needs with a minimum of stress.
"The Down and Dirty Guide to Camping with Kids" book
Your #summer #camping essentials: The best gear for your outdoor adventures
2014 Sports, Outdoor Gears, Summer 2014, 2014 Summer, Essential Roads, Travel Essential, Adventure Travel, 2014 Women, Outdoor Adventure
2014 Sport Climbing Essentials
2014 Women's Travel Essentials
The best and worse bug spray for your #outdoor adventures
Camping Stuff, Bugs Sprays, Sprays Leaves, Worst Bugs, Wor Bugs, Nature Bugs Repel, Outdoor Adventure, Camping Supplies
The Best, and Worst, Bug Repellents: The Worst: Botanical or "Natural" Bug Repellants, The Not-That-Bad: Oil of Lemon Eucalyptus, The Surprising Second-Best: DEET, The Best: Picaridin
The Best, and Worst, Bug Repellents Don't let ineffective bug sprays leave you covered in bites, or worse. BY EMILY MAIN
Pin now, read later: Make your family's #camping trip the best yet with these camping activities from iMOM
Camping Trips, Campers, Outdoor Camping Gril, Backyard Games, Camping Idea, Camping Games Kids, Families, Camping Activities, Games Idea
15 Backyard Game Instructions - iMom
7 camping game ideas Make your family's #camping trip the best yet with these camping activities from @imom
Spud This game is ideal for teenage campers. Every camper is assigned a number from 1 to the number of players. Players form a close circl...
Check out these 25 tips to make summer #camping trips less stressful and more fun
Scavenger Hunt List, Nature Scavenger Hunting, For Kids, Camping Idea, Paper Bags, Scavenger Hunts, Camping Scavenger Hunting, Outdoor, Happy Campers
Nature Scavenger Hunt - Fun & Frugal Summer Activites for Kids
A camping Scavenger Hunt List and game. Fun for kids and adults! It's always great to have activities while camping and this one is awesome. Great idea for outdoor kid parties too.
Download this camping scavenger hunt list before you go. Attach the list to a paper bag and toss in the camping gear.
A camping Scavenger Hunt List. Fun for kids and adults! - Camping Ideas
Happy Camper Scavenger Hunt for kids
Re-live your youth this summer at any of these adult summer #camps
Fire Place, Adult Summer, 12 Adult, Summer Camping, Get A Tattoo'S, Parlor Close, Wanderlust Inspiration, Inner Child, Singing Kumbaya
a great fire place, talks, singing, music.... and delicious food
12 Adult Summer Camps That Will Reawaken Your Inner Child
Let's all gather around the bonfire and sing Kumbaya.
12 Adult Summer Camps That Will Reawaken Your Inner Child
buzzfeed.com
Set up your #campsite right in your backyard with these backyard camping ideas for kids!
Party Games, Party'S, Slumber Party Ideas, Girls Age, Pajamas Party, Birthday Idea, Kids, Sleepover Games, Birthday Party Ideas
Was looking for slumber party ideas but these would be awesome to do with campers!
Pajama Party Games
Sleepover Birthday Party Ideas for 10 Year Olds | eHow.com shows you how to play cool party games, where to sleep, what to eat, and so much more.
Sleepover Games for Girls Ages 4-7
Here are some useful apps that put a tech spin on #camping and take your experience to the next level
Camping Tips, Camping App, 101 Camping, Camping Idea, Tops 10, Camping 101, Lists Activities, 10 Camping, Camping Lists
10 of the best camping apps! And lots of other top 10 camping lists (activities, food, organizing, etc) 101 camping tip--tons of awesome stuff!!!
101 Camping Tips and Ideas w/ 10 Camping Apps
101 camp ideas
Camping 101: Tips, Ideas, Apps, Recipes and More
These genius outdoor tips and tricks will guarantee you'll be the happiest camper on your trips this summer
Camping Tips, Borderlinegenius, Camping Hacks, Camping Idea, 41 Camping, Borderline Genius, Roads Trips, Tips And Tricks, Fall Picnics
fall picnic road trip
41 Camping Hacks That Are Borderline Genius These tips and tricks will guarantee you'll be a totally happy camper this summer.
41 Camping Hacks That Are BorderlineGenius - hmm, maybe not borderline genius, but some are very useful.
41 Camping Hacks That Are Borderline Genius #Camping Checklist #Camping Tips #Camping Gear #Camping Idea #Summer Camp
"41 Camping Hacks That Are Borderline Genius" (Terrible title.) Some would be good for road trips, too.