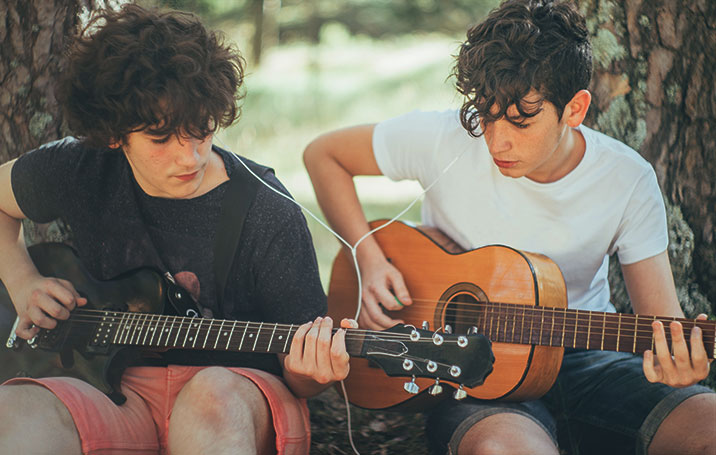 They used Pinterest to find new songs to learn
Join Pinterest to find all the things that inspire you.
50+
billion Pins
to explore
15
seconds to
sign up (free!)
Halloween picture idea
Halloween Idea, Fall Pictures, Halloween Photo, Baby Photo, Halloween Pictures, Photo Idea, Pictures Idea, Fall Photo, Pumpkin Baby
Cute Halloween idea. I totally need to find a big pumpkin for Addisons fall photos.
HALLOWEEN PICTURE IDEA
Fall Photo Idea
cute halloween photo idea - imagining this kind of photo appearing in the HS yearbook baby photo collage... :)
Pumpkin Baby!- Great Photo Idea @Connie Fink
fall picture idea
rainbow
Photos, Cara Ionut, Inspiration, Umbrellas, Quotes, Children, Rainbows Baby, Kids, Photography
A kid under her umbrella watching the rainbow
500px / Photo I love watching the rain by Caras Ionut
A mind is like an umbrella only useful when open - Albert Einstein #inspiration via www.ikleerinbeelden.nl
Joe D'Cruz quote
Photography by Caras Ionut
#rainbow #baby #umbrella
Children are miracles from God!
so darn cute!
Rabbit, Piglets, Little Pigs, Snuggle, Teacup Pigs, Minis Pigs, Baby Pigs, Baby Animal, Bunnies
This piglet and this bunny cuddling. this whole article is wonderfully #Baby Animals #cute baby Animals| http://my-cute-baby-animals-gallery.blogspot.com
Cute rabbit and piglet snuggling together #sleep #pig #babe #bunny
baby pig cuddling mama rabbit... Even piglets like to snuggle with rabbits!! PLEASE DO NOT PURCHASE ANY ANIMAL FOR A CHILD FOR EASTER...... THE PARENTS GENERALLY END UP CARING FOR IT.... OR IT "VANISHES" SOMEWAY???
The bunny and the piglet - that little pig is soooooo adorable
"This Rabbit Hates Me" Mini Pig and Bunny!
Teacup pig snuggles under the ear of a rabbit | Teh Cute - Cute puppies, cute kittens & other adorable cute animals
1254 pic on Design You Trust
Cities, Animal Photo, Baby Animal, Baby Lion, Zoos, Animal Protective, Aador Animalspet, Lion Cubs, Adorable Animal
Baby animals spring up at zoos - USATODAY.com Photos
baby lions 生後1週間のライオンの赤ちゃん
One week old lion cubs make their first public appearance at a zoo in the southern Russian city of Stavropol. (Mirror Online)
my God!
Water, Funnies Pictures, Pictures This, Ocean Waves, Funnies Pics, The Waves, Funnies Stuff, Cliffsocean Edgebeachbeach, Demotivational Poster
Uh Oh - Demotivational Poster
Hold your breath. And don't swallow any water.
#ocean #wave #kids
The wave
Child in Thailand - Pak Tream Village, Phang, Nga Province
Ice Cubes, Children Of The World, Gods Children, Cuti Pies, Beauty People, Childrengod Blessed, Smile Children, Baby Girls, Baby Faces
What a sweet cutie pie...
Children of the world - Pile of Photos
I want some ice cubes too....
Happy baby girl
//
Halloween Costume, Dresses Up, So Cute, Future Children, Starbucks Costume, Future Kids, My Children, Costume Idea, Kids Costume
DIY Starbucks halloween costume... so cute! (via ReallyAwesomeCostumes.com) - Really ??? Cute girl but why oh why would you want your daughter dressed up as a coffee and promoting 'Starbucks'?!?!
My future kids' costume.
Halloween Starbucks costume... Omg! #halloween #costume #costumes #ideas #idea #costumeideas #starbucks #pinterest #love @Mad4Clips
starbucks costume! This is what my children will look like.
my future childrens halloween costume haha so cute!
digital natives
Girls Generation, Trends 2012, Digital Natives, 5 Years Old, Small Age, Internet Trends
this is showing how even 5 years old girls use the internet at a small age.
Internet trends 2012
.
Piggie, Minipig, Baby Piglets, Baby Piggy, Teacup Pigs, Minis Pigs, Baby Pigs, Baby Animal, Things
this little piggy drinkie milkie (and yes this is how i talk to baby animals)
mini pig obsession
cutec baby piggys | Cute Baby Pig Enjoying His Drink | Cutest Paw
baby piglets | Cute Baby Pig Enjoying His Drink | Cutest Paw
Thirsty minipigs
No dog i think a teacup pig would do!!!
The main thing I miss about living on a farm... cute lil baby piggies!! :')
love
Little Girls, A Kiss, Best Friends, Dream Come True, Pet, Hors Pictures, White Hors, Horses Love, Animal
a girl's dream come true <3
little girl giving horse a kiss
Psychological benefits of owning a pet
little girl and her horse. love
best friend
my favorite animals forever and always
People - Pixdaus
Beauty Faces, Little Girls, Beauty Eyes, Gods Children, Child Portraits, Portraits Photography, Indian Girls, Kids, People
I see you. Beautiful face. x
Children Portraits Photography 6_004
Indian girl #eyes
Cute kid with beautiful eyes!
EYES by Rick Langer - Pixdaus - lovely little girl and such beautiful eyes... she will no nothing of the life I have known, nothing of the childhood - as I know nothing of hers... I pray that you know love and happiness and that you will be able to do all that you wish to do in your lifetime... *~ <3 ~*
eclipse of the sun
Little Girls, Solareclip, Pictures Of Kids, Girls Generation, Hello Sunshine, Gold Rings, Photo, Lunar Eclip, Solar Eclipse
hello sunshine
The sister is looking at the gold ring solar eclipse.
little girls with welding masks
The Cutest Picture Of Kids Watching The Solar Eclipse ,Minions!!!
When you observe a solar eclipse, do not look at the sun through the bare eye! Photo by Toru Maruyama
a stalker
Funnies Baby, Funnies Cats Photo, Cute Boys, Baby Videos, Funnies Kittens, Funnies Videos, 10 Funnies, Watches, Funny Babies
Cute Boy Struggling To Get A Hug #video #boy #childrens #cute #hug
Top 10 Funny Baby Videos in 2012 - #american idol #funny people #funny kitten photos #funny dog clips #wild animal photos| http://funnyphotoscollections.blogspot.com
Valentine's Day funny Video, via YouTube. funny videos, funny videos youtube, funny videos website, funny animal videos, funny videos for kids, funny pictures, funny commercials, funny kids videos, funny videos of kids
Click to watch the video and write a comment
Top 10 Funny Baby Videos in 2012 - #funiest cat scares #funny cat photos #ellen funny moments #funny shit| http://funnyphotoscollections.blogspot.com

by IEADHNEWS