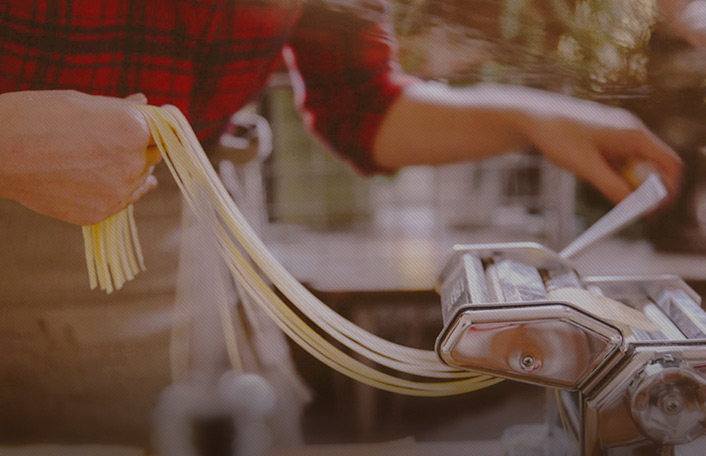 Welcome to Pinterest!
Join Pinterest to find (and save!) all the things that inspire you.
50+
billion Pins
to explore
15
seconds to
sign up (free!)
Back to
Creative Mom, etc.
Creative Mom, etc.
Recycled Crayon Candles
Crayons Candles, Diy Candles, Broken Crayons, Wax Candles, Recycled Crayons, Make Candles, Great Ideas, Candles Cans, Ideas I
DIY candles
Great idea!
Make candles from crayons
Crayon & wax candles
Recycled Crayon Candles, good use for those broken crayons
Chalkboard Gift Wrap with DIY Clay Star Buttons
Clay Buttons, Clay Ornaments, Gifts Wraps, Chalkboards Gifts, Stars Buttons, Clay Stars, Diy Clay, Buttons Stars, Christmas Gifts
Chalkboard Gift Wrap with Clay Button Stars
Make a Rag Rug
Sweaters Hats, Hats Patterns, Upcycled Sweater, Homemade Clothing, Handmade Home, Families Treasure, Crafts Projects, Recycled Sweaters, New Families
Homemade Clothing: A Recycled Sweater Hat Pattern - Green Living - Natural Home & Garden
In "Handmade Home," Amanda Blake Soule offers simple sewing and craft projects for the home that reflect the needs, activities and personalities of today's families. Filled with thirty-three projects made by reusing and repurposing materials, all of the items here offer a practical use in the home. Check out this excerpt from "Handmade Home" for instructions to make your own upcycled sweater hat.
Recycle old clothes and other fabrics by making them into a cozy, colorful rag rug. This delightful project, from the book "Handmade Home: Simple Ways to Repurpose Old Materials into New Family Treasures" by Amanda Blake Soule, will leave you not only with the satisfaction of creating a new piece of décor, but also the satisfaction of knowing you made something new out of something old.data-pin-do=
ADORABLE! Halloween Lunch Ideas
Bento Lunches, Bento Boxes, Kids Lunches, Bento Bloggers, Schools Lunches, Lunches Boxes, Lunchbox Ideas, Lunches Ideas, Halloween Lunches
Halloween School Lunch Ideas
Yummy Lunch Ideas - Yummy Lunch Box Gallery - Easy Lunch Boxes, Bento Lunches
My pals at Bento Bloggers & Friends have a zillion great ideas for dressing up YOUR lunches this holiday! Start here with 3 from Lise @Matt Nickles Valk Chuah Vegetarian Diaries-Bento.com, then click the link at the bottom of her post to see TONS more :) http://www.veggie-bento.com/2012/10/16/cute-n-creepy-halloween-lunches/
How To Cut a Watermelon For Kids
Cut A Watermelon, Watermelon Sticks, For Kids, Food Snacks Desserts, Cut Watermelon, Recipes, Children, Cooking, Great Ideas
How To Cut A Watermelon For A Child!!! Bebe'!!! Great idea!!!
How To Cut Watermelon Sticks
After years of brushing dirt off the container of watermelon, finally I've found how to cut a watermelon for kids! This is simple and perfect for children.
How to Cut Watermelon for Kids
Elmer's Glue Tie Dye. Probably the coolest idea I've seen in a long time, kids will go crazy over this craft!
Glue Ties, Bleach Pens, Rit Dyes, Watermark Tees, Ties Dyes Shirts, Songs Lyrics, Elmer Glue, Tye Dyes, T Shirts
ELMER'S GLUE TIE DYE: this project is completely customizable! Draw a picture or write your favorite quotes, song lyrics, bible verses, favorite book exerpts, etc. with Elmer's Blue Gel Glue on any white cotton shirt. Add small amount of Rit Dye to a container of cool water, and dip the shirt until you get the desired color. Let your tee dry to let the dye set, then soak in cool, soapy water for about 15 minutes. This soak washes the extra glue out. Put in washer and dry as you would normally.
Watermark Tee Tutorial by Sweet Verbana : u-create --- pp: Elmer's Glue Tie Dye -Probably the coolest idea I've seen in a long time, kids will go crazy over this craft! t shirt
Elmers Glue Tie Dye. Probably the coolest idea Ive seen in a long time! Time for a tye dye party!
Elmer's Glue Tie Dye shirts
Elmer's Glue Tie Dye..Definitely doing this! Maybe do writing with bleach pen for this affect.
PB J Fruit Kabobs from Jif
Idea, Fun Food, Recipe, For Kids, Minis Sandwiches, Fruit Kabobs, Pbj, Pb J Fruit, Kids Food
PB & J mini sandwiches Fruit Kabobs (great idea but sans p.butter for my p-nut allergy guy!)
PB & J Fruit Kabobs from Jif. I think my kids would love these and it's something they could make themselves #lunchboxfun #snacks #food #sandwhiches #healthy #lunch #recipes
#PBJ #Fruit Kabobs from Smucker's®
Little children like fun food like this skewer as it has star shapes.
Kids food ideas
PB J fruit kabobs ... So fun for kids!
origami bunny box tutorial x
Origami Easter, Easter Crafts, Origami Boxes, Easter Bunnies, Bunnies Boxes, Origami Bunnies, Kids, Origami Rabbit, Paper Crafts
Easter Bunny origami box
Origami Easter bunny boxes
origami rabbit basket
origami bunny box tutorial easter crafts
Origami Spirit origami bunny box #easter #kids #spring #holiday #crafts
Origami Easter Bunnies- for the kids
Creative Family Birthday Board Idea
Birthday Reminder, Gifts Ideas, Cute Ideas, Families Calendar, Birthday Boards, Cool Ideas, Great Ideas, Families Birthday, Birthday Ideas
Creative Family Birthday Board Idea. Great gift idea for Grandparents!!!
Family calendar gift idea
Family Birthdays reminder! Great idea!
Family Birthday Board. Great idea to remember birthdays!
Family birthdays - cute idea
Family birthdays idea... I want to make one! Such a great idea.
Family Birthday Sign. Kind of cool idea
Candy Corn Dipped Marshmallow Pop Treats
Halloween Parties, Dips Marshmallows, Candy Corn, Marshmallow Pops, Candycorn, Halloween Treats, Halloween Ideas, Marshmallows Pop, Marshmallows Treats
Candy Corn Dipped Marshmallow Treats
Halloween ideas. "candy corn" marshmallows.
candy corn dipped marshmallow pops #halloween treat #halloween party For more family resources visit tots-tweens.com!
Candy Corn Dipped Marshmallow Pops #halloween #candycorn
#DIY Paper rose tutorial
Flowers Templates, Crafts Ideas, Rose Template, Diy Crafts, Paper Rose Tutorials, Paper Flowers, Paper Crafts, Diy Paper, Flowers Tutorials
DIY Paper Rose Templates DIY crafts
DIY Paper Rose Templates Posted on January 20, 2012 by Lia Paper roses are one of my favorite paper crafts. use them on gifts, wear them in my hair and make them to compliment a Papier Couture dress I create for the runway. Since my typical paper rose is made on the fly, this last week I noodled over how to make a template for you that is simple to recreate and beautiful. I think this is it! I love this rose and am quite giddy about sharing paper rose inspirations for weddings, gifts and decor in the coming weeks.
Paper Flower Templates on Ellinee
Been looking for a good DIY paper flower tutorial... ENJOY! And thanks to ellinee.com
Studio ToutPetit
Back To Schools, Kids Lunches, Pack Lunches, For Kids, Schools Lunches, Lunches Boxes, Lunches Ideas, Lunchbox Inspiration, Lunches Kids
packed lunch ideas for kids
Love these back to school lunch ideas for inspiration! #PaperMateBTS
Lunch box inspiration by Studio ToutPetit
Back To Schools, Kids Lunches, Pack Lunches, For Kids, Schools Lunches, Lunches Boxes, Lunches Ideas, Lunchbox Inspiration, Lunches Kids
packed lunch ideas for kids
Love these back to school lunch ideas for inspiration! #PaperMateBTS