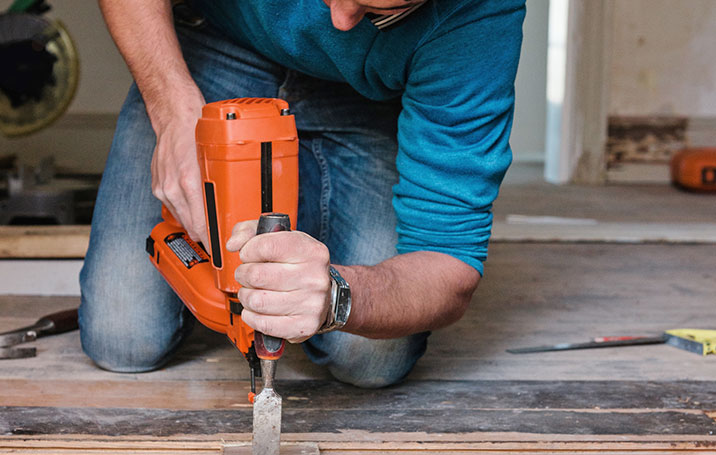 He used Pinterest to redo his floors
Join Pinterest to find all the things that inspire you.
50+
billion Pins
to explore
15
seconds to
sign up (free!)
Eric Clapton
Clapton 1970, Clapton Vinyls, Albums Covers, Notimewarp Music, Music Artists Promotions Ads, Music Records, Pools, Photo, Eric Clapton
Eric Clapton, 1970
ERIC CLAPTON VINYL by NOTIMEWARP MUSIC, via Flickr
Brand New "Mix Tape" this reminds me if an old friend
Song Lyrics
Brand New Lyrics, Mixtape Branding, Songs Lyrics, Branding New Lyrics, Branding New Mixed Tape, 35 Branding, Lyrics Quotes Branding New, Old Friends, Emo Soul
35 Brand New Lyrics That Still Speak To Your Emo Soul
buzzfeed.com
Have you heard...Fitz and the Tantrums #thegwgshow #thegirlswithglasses
2013 Mood, Albums Relea, Albums Artworks, Lyrics Videos Cans T, Albums Covers, Newalbumrelea Net, Songs Hye-Kyo, Music 2013, Dream 2013
Fitz and the Tantrums - More Than Just a Dream (2013)
Fitz and the Tantrums - More Than Just A Dream album cover
beck
About You, Man Styles, Beck 3, Beck Styles, Amazing Artists, Beck Hansen, People, Beck Fetish, Beck Coachella
Beck <3
Beck... Amazing artist
Beck #coachella dat man
Beck style
Beck
Stream Beck, Band Stuff, Famous Folksmusician, Beck Father'S, Mornings Phases, Music Stuff, Beauty People, Albums Mornings, Beck Hansen
Stream Beck's New Album 'Morning Phase' Ahead of Release
Beck Hansen- like the hat, great musician
the civil wars
Civil Wars, Thecivilwar, Joy William, Civil War Photo, Folk Music, Favorit Band, Civil War Dresses, People, The Civil War
The Civil Wars. Great folk music!
Joy Williams & John Paul White The Civil Wars
civil wars photos - Google Search
The Civil Wars are beautiful people
The Civil Wars, dress.
#TheCivilWars
The Civil Wars... another favorite band.
love her and her style!
Frenzi Living, Allison Sudol, A Fine Frenzi, Alison Sudol, Music Save, Lyrics Speaking, Songs Hye-Kyo, Amazing Music, Sudol Wrote
Allison Sudol
Meet Allison Sudol/See A Fine Frenzy Live.
Eddie Vedder
This Man, Musicians, Ukulele Songs, Eddie Vedder, Things, Into The Wild, Rocks, People, Pearls Jam
Eddie Vedder, 'Ukulele Songs' (LOVE this man's music!)
Eddie Vedder. Heard about him trying to take on Ticket Master in order to have affordable concerts | Rarely hear of celebrities or artists trying to make things "affordable" for the general public. Cheers to you Mr Eddie Vedder. I miss Pearl Jam.
Eddie Vedder. Not only have I enjoyed years of his wailing vocals with Pearl Jam, but he is responsible for one of my favorite movie soundtracks of all time, Into the Wild.
Eddie Vedder: musician from my most favorite band in the world. Pearl Jam
Eddie Vedder - the first musician to really move me the way people talk about...
Eddie Vedder Vendría A Chile En Diciembre | Noticia Rock | Rockaxis | El Universo del Rock
axl rose
Axl Roses Young, Indiana Memories, Band Guns, Guns N Roses, Hot Axl, Axel Roses, Gunsnro Azel, Rocks, The Band
axl rose young - Pesquisa Google
Axl Rose lead vocalist of the band "Guns N Roses"
AXEL ROSE
Axl Rose: Born as William Bruce Rose, Jr. , raised as William Bruce Bailey, on Feb. 6, 1962; Rose is an American singer-songwriter & musician. He's the lead vocalist and only remaining original member of the hard rock band GUNS & ROSES.
beautiful Adele performs at the grammys
Adele 2012, Grammy 2012, Favorite Music, 2012 Grammy'S, Adele Living, Amazing Eye Makeup, Adele Singing, Adele Makeup, Favorite People
Adele. 2012 Grammy's. Incredible voice.
Adele Makeup
See Adele live!
She's great! Grammys 2012
AMAZING eye makeup!
Adele sings 'Rolling in the Deep' at 2012 Grammys in first performance since surgery.
Blondie & her style so on point.
Photos, Tom Petty, Fashion Icons, Debbie Harry, Blondies, Pop Music, Style Icons, Duct Tape Dresses, The Dresses
Height of Vintage: Fashion Icon Friday - Debbie Harry aka Blondie
Debbie Harry | The Ultimate Rock and Pop Music History Website - ROKPOOL
Personal style icon: Debbie Harry
Blondie and the famous pillow case duct tape dress!
Blondie. What a great live band! Whisky a-Go-Go, 1977. Tom Petty & the Heartbreakers opened for them!
Blondie - tape on the dress
Deborah Harry - Blondie photo