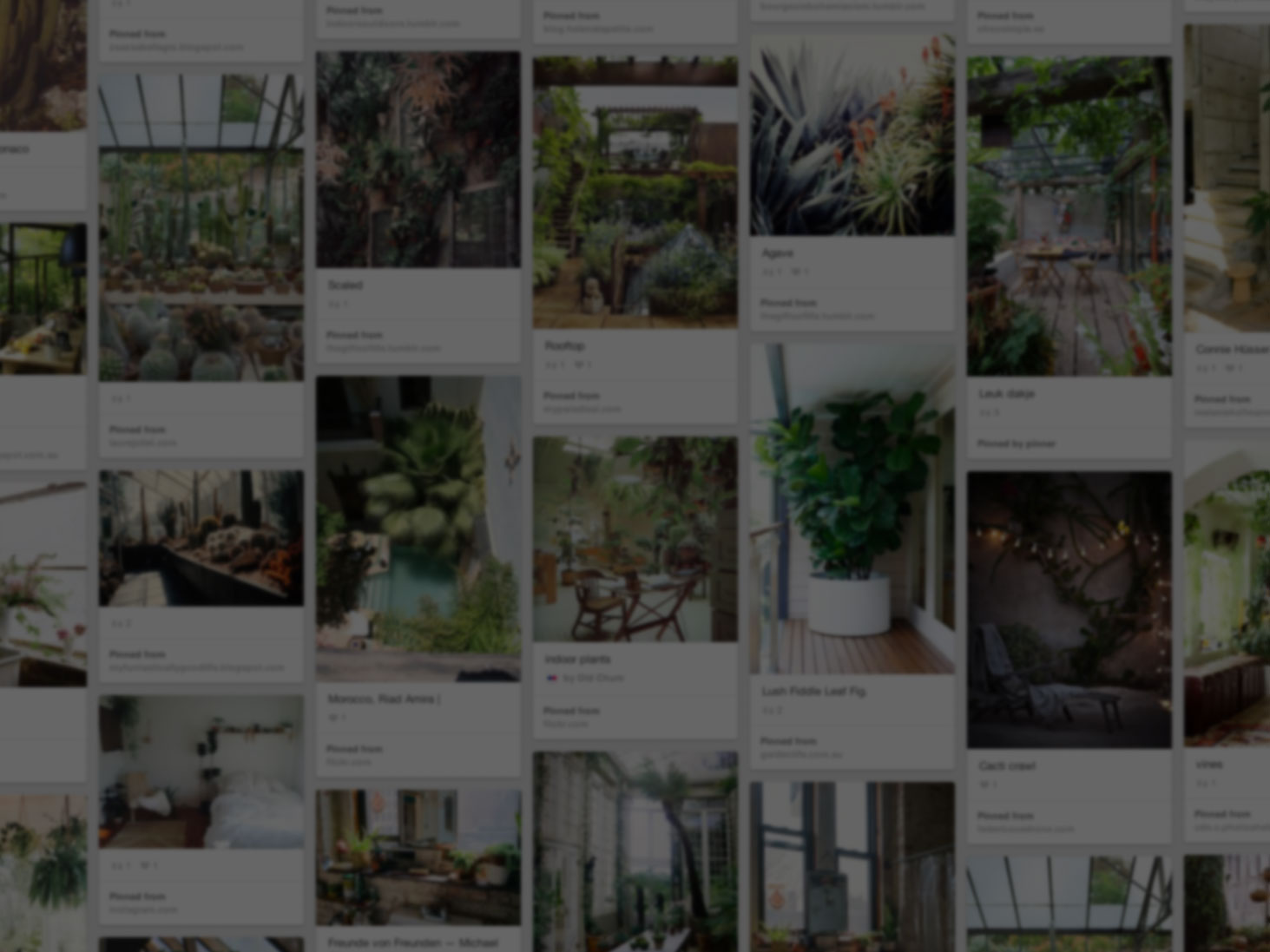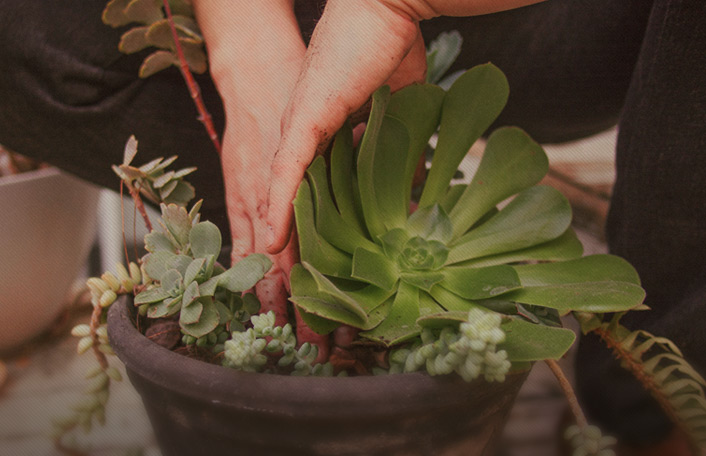 He used Pinterest to start his rooftop oasis
Join Pinterest to find (and save!) all the things that inspire you.
50+
billion Pins
to explore
15
seconds to
sign up (free!)
Sydne-Style-celebrates-National-Take-Your-Dog-to-Work-day-
Denim On Denim, Women Fashion, To Work, Hudson Ootd, Sydn Style
National Take Your Dog to Work Day, denim on denim, puppy
Sincerely Jules via Who What Wear
Outfits Inspiration, Summer Outfits
9 Seriously Rad Summer Outfits for You to Copy
@NatalieOffDuty in a Killer Festival Looks From Governor's Ball wearing HUDSON Jeans London Overalls. #refinery29 www.refinery29.co... Overalls, leather, a BCBGeneration crop top, and all in black? We'd say Natalie Off Duty has nailed the whole "off duty" thing.
Governor Ball, Style Inspiration, Street Styles, 2015 Street, Style Pictures, Ball 2015
Governors Ball 2015 Street Style Pictures
tsangtastic_51615_1_9001
Cities Style, Business Style, Posts, Fashion Blog, Fashion Inspiration, Fashion Estravaganza, Fav Style, Fashionista Fave, B Style
Casual Business Style by Tsangtastic
DYLANA / SUAREZ: ace & jig in Dumbo
Boho Chic, Street Style, Hudson Ootd, Fashionista Fave, Denim Shorts
denim shorts + blouse + sandals: boho chic
Life is more fun with a little flare! @Vivaluxury in #Hudsonjeans Taylor Flares
Boho Chic, Flutter Flore, Annabell Fleur, Style, Flore Vivaluxuri, Fashion Posts, Blog Vivaluxuri, Fashion Blog, Annabelle Fleur
VivaLuxury - Fashion Blog by Annabelle Fleur: FLUTTERED FLORES
Boho chic... flared jeans and floral
#Vivaluxury in our Taylor High-waist Flares
Flare Jeans, Outfits, Flutter Flore, Coral Leather, Annabell Fleur, Street Style, Fashion Blog, Leather Jackets, Style Guide
Street style
On VivaLuxury today: Fluttered Flores ft @IroParis coral leather jacket & @Chloe Drew bag #Chloegirls Click on profile link for complete outfit details
Hudson flare jeans
VivaLuxury - Fashion Blog by Annabelle Fleur: FLUTTERED FLORES
Nausheen Shah X COACHELLA in her HUDSON Cut off Shorts!
Hudsonjean Suits, Cut Off Shorts, Shahs Spots, Coachella, Hudson Cut, Hudson Ootd, Nausheen Shahs, Fashionista Nausheen
#Fashionista Nausheen Shah spotted at @coachella in her HUDSON Cut off Shorts! @HudsonJeans Suite 200 in #TheNewMart
keiko lynn: That 70s Flare
Keyko Lynn, Vêtements Style Looks, Style Flar Jeans, Keiko Lynn
keiko lynn
Keyko lynn

by keikolynnsogreat
Hat: Supreme Jacket: A.P.C. Sweater: Club Monaco Jeans: Hudson Sneakers: Nike Supreme Blazers Key chain: Killspencer
Nike Supreme
Hat: Supreme Jacket: A.P.C. Sweater: Club Monaco Jeans: Hudson Sneakers: Nike Supreme Blazers Key chain: Killspencer
Pinned by
HUDSON Jeans
Veronica Giomini in our Lynne High waist skinnies in Pico #OOTD
Super Skinny, Women Fashion, Lynn High, High Waist, Pico Ootd, Waist Skinny, Hudson Ootd
Lighter Layers featuring #HUDSONJeans Krista Super Skinny in City Street by Tobruck Ave
Layered Tobruck, Layered Features, Winter 2015, Lighter Layered
Lighter Layers TOBRUCK AVE
The Chiffon Diary by @NichollVincent wearing #HUDSONJeans Nico in Shambles
Kicking off the week w/ our Taylor Flares w. Sailor Pockets. #HUDStyle by @ashley_guyatt
Blog Design
Prosecco & Plaid in #HUDSON #Jeans Barbara #Highwaisted Skinnies! #OOTD
Neutral Style, Mi Style, Jeans Barbara, Skinny Jeans Converse, Clothing, Styles, Hudson Jeans, Highwaist Skinny, Fashion Mi
@fivefivefab looking amazing in a cape & #HUDSONJeans Collin Skinny #Jeans #OOTD
Skinny Jeans, Shops, Cities, Hudson Jeans, Beautiful Boots, Hudson Ootd, Jeans Ootd, Hudsonjean Collins, Collins Skinny
@Tsangtastic in #HudsonJeans #Distressed Barabara in waxed skylar.
Distressed Barabara, Distressed Barbara, Hudson Jeans, Hudson Ootd, Wax Skylar, Hudsonjean Distressed
Distressed Barbara
How to wear Black Skinny Jeans by @TayeHansberry in #HUDSONJeans Shade #HighWaisted Skinnies w/ Zipper Detail
Street Fashion, Shades Highwaist, Ankle Skinny, Black Skinny, Skinny Jeans, Black Side, Highwaist Skinny, Streetstyl Sweaters, Hudsonjean Shades
Stuffshelikes #streetstyle #sweater #cozy #winter
Black Side Zip Ankle Skinnies
Menswear for her. #HUDStyle by #ColorMeNana in our washed down black Leigh Boyfriend Jeans.
Jeans Night, Boyfriend Jeans, Black Leigh, Hudson Ootd, Hudson Leigh, Boyfriends Jeans, Leigh Boyfriends, Dylana Suarez, Five Pockets Style
Hudson Leigh Boyfriend Jeans (Night Train) on "Dylana Suarez" - http://denimology.com/2014/11/hudson-leigh-boyfriend-jeans-night-train
All Black Everything Style Fall Reem Kanj in #HUDSONJeans Luna Crop @fivefivefab
Style F W, Style Fall, All Black Outfits
All Black Everything Style Fall Reem Kanj in #HUDSONJeans Luna Crop @fivefivefabulous
Haute Off The Rack styled out #HudsonJeans Stark #Moto in Rakke. #OOTD
Denim Heavens, Hauteofftherack Style, Stark Moto, Hudson Jeans, Hudson Ootd, Hudsonjean Stark
Closet Freaks | Menswear Blog By Anthony Urbano ft #HUDSONJeans Blinder Biker #Moto #jeans
Menswear Blog, Cold Weath Accessories, Posts, Long Jackets, Hudsonjean Blinders, Scarfs, Closet, Ft Hudsonjean, Moto Jeans