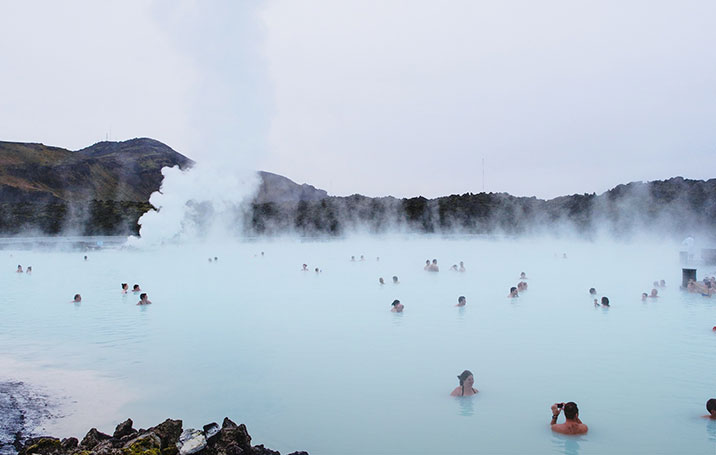 They used Pinterest to find new places to visit
Join Pinterest to find (and save!) all the things that inspire you.
50+
billion Pins
to explore
15
seconds to
sign up (free!)
Back to
Favorite Places & Spaces
Favorite Places & Spaces
treehouse restaurant, new zealand
Treehouse Restaurant, Auckland, Trees House, Newzealand, Architecture, Places, Yellow Treehouse, Design, New Zealand
10 MOST AMAZING PLACES TO VISIT IN NEW ZEALAND. The Yellow Treehouse Restaurant at night near Auckland
Yellow Treehouse (restaurant), Auckland, New Zealand #arquitetura #building #design #construcao #casa #house #architecture
YELLOW TREEHOUSE RESTAURANT, NEW ZEALAND #travel #newzealand
YELLOW TREEHOUSE RESTAURANT, Auckland, New Zealand: Designed in 2008 by architects Peter Eising and Lucy Gauntlett from Pacific Environments Architects. This pod-shaped, birdcage-like wooden structure spirals around a redwood tree. It is about 30' high, and is accessed by an elevated tree - top walkway which was built using Redwood milled on site. This 30'wide, 40' tall tree house was designed to produce the smallest footprint possible - The wood used was locally harvested and milled.
english cottage decorating | english cottage home
Teas Rooms, English Cottages, Flowers Boxes, Places, Tearoom, Teas House, Little Cottages, Stones House, Window Boxes
The Cottage Tea Rooms is a quaint old English cottage. I live the window boxes and the English ivy.
English tea house, The Cottage Tearooms
English Cottage ~ Lush with flower boxes and ivy.
Oh my, such a quaint little cottage. flower boxes, charm.
...this is on OUR bucket list...I want to tour around with a bag of books stopping to read at diff places (while you socialize) English cottage tearooms
Charming stone house with window boxes
Irish country side
Irish Heritage, Ireland Scotland, Country Style, Irish Country, Ireland Forever, Things Irish, Beautiful Fields, Ireland Things, Country Side
Beautiful fields of Ireland - 40 Shades of Green http://www.beautifulvacationspots.com/
Irish country side.
Pinned from
Uploaded by user
Just a few of the places I love to go :)
The Shire, Fantasy Books, Cute Ideas, Gardens Signs, Whimsical Gardens, Front Yard, House, Backyard, Places
whimsical garden sign- if you don't know all of these places, something was missing from your childhood :)
Literary garden sign in front yard of new house whenever we move?? YES PLEASE!!! @Elaina Shaver bet you'll LOVE this!
#Garden #sign #special #book #childhood places - #Narnia #Neverland Hundred Acre Wood #Hogwarts The #Shire
Fantasy book yard signs... What if we labeled the different rooms or areas of the house after book places??
Literary garden sign! I would use different places, but this is a cute idea.
Another whimsical garden sign to love. For Julia's backyard.
field
White Picket Fences, Dreams Home, Summer Day, Country Roads, White Fence, Farms Life, Country Life, Landscape, Photography
I often dream of having this be where I live, white picket fence, green grass and TONS of big trees...ahhh the "country" life! dreamy-homes-landscapes
#farm life
I have the Country Life, but the white fence is missing!
country road, take me home, to the place, I belong...
summer days
country
Things Wheat, Natural Photography, Southern Things, Country Girls, Random Photography, Southern Wheat Fields, Simply Photography, Pictures Perfect, Country Summer Pictures
i'm a country girl
horizon
Beautiful Photos, Sunrises, Outdoor, Mother Earth, Sunrise Sunsets, Pretty, Mornings, Photography, Nature'S Beautiful
great outdoors
Good Morning <3 <3
so pretty!
sunrise new hope, new beginning....
Barn
Color, Barns Photo
colors got me
Another Barn Photo
Pinned from
Uploaded by user
future me
Engagement Photos, Photogrpahi Ideas, Souza Photography, Wedding Engagement Photography
CT Wedding Photographer, Victoria Souza Photography, Northford, CT Engagement Photos