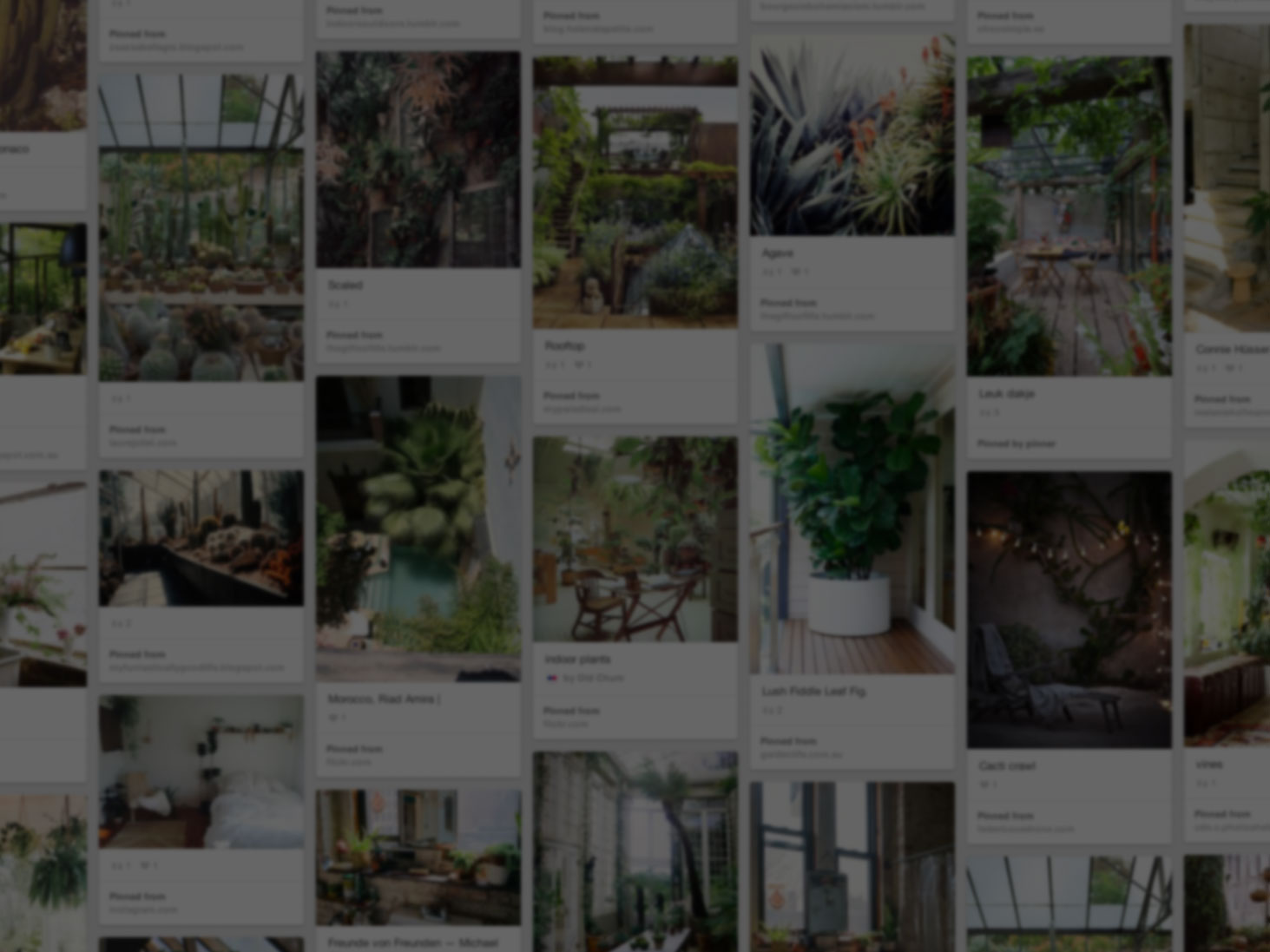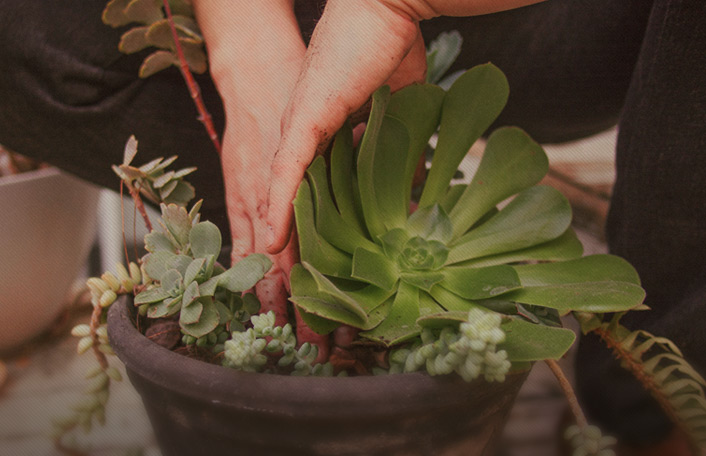 He used Pinterest to start his rooftop oasis
Join Pinterest to find (and save!) all the things that inspire you.
50+
billion Pins
to explore
15
seconds to
sign up (free!)
Photography - Mini Session Inspiration
---
Back to
Photography - Mini Session Inspiration
Photography - Mini Session Inspiration
tea party
Shabby Chic Birthday, Birthday Parties, Cakes Tables, Fabrics Garlands, Bridal Shower, Fabrics Strips, Fabrics Banners, Desserts Tables, Baby Shower
hanging fabric strips (bridal shower?)
Shabby Chic Birthday Party- love the fabric garland
Cake table
Love this setup! Could be for a little girl's birthday party, baby shower, or even a vintage-y bridal shower.
Fabric Banner super cute idea for a baby shower!
shabby chic birthday party | Dessert Tables
table runner - tea party
Wedding Tables, Ideas, Tables Sets, Burlap Tables Runners, Ribbons, Burlap Table Runners, Bridal Shower, Burlap Runners, Burlap Ribbon
Fab idea for a simple table runner - linen or burlap runner with ribbon laid on top.
Pretty table setting #burlap #ribbon #trim
Wedding Table Runner Ideas // Ribbons?
Perfect idea for a bridal shower: ribbons down the table runner
Burlap & Ribbons : Outdoor Wedding Table Setting
funky ribbons on this burlap table runner make it a little more playful. an idea for darcy.
romantic vintage engagement | Best Photography
Couch Photography, Engagement Photo, Photo Ideas, Romantic Vintage, Photography Projects, Romantic Style, Style Engagement, Sofas Couple, Vintage Sofas
Morgs, I wonder if the Utica couch photography project is still around???
A Romantic Vintage Styled Engagement Session I think this is my favorite one. If she didn't have her eyes closed in half the pics and there were just a tad fewer pics of them actually on the ground it would be perfect. I LOVE the couch thing in here also, and all the décor.
vintage sofa couple
Fall is my favorite time of the year! I love the colors of the trees, the hay, the sun setting early. And there is always this smell in the air- fresh, cool and crisp and it gives you small glimpse of the holidays! This picture is so comforting and reminds me of home! #jenniferwarthan
Minis Session, Photography Families, Color, Photo Props, Photog Sets, Hay Bale, Family Photo, Photog Secret
hay bale couch

by Jennifer Warthan | The Cotton Wife
Adorable stylized Lemonade Stand Session.
Pictures Ideas, Children S Photography Ideas, Photo Ideas, Minis Session, Cute Ideas, Session Ideas, Yellow Balloon, Photoshoot Ideas, Picture Ideas
Easter photoshoot ideas
Lemonade Stand Mini Session
Cute idea for dyi pics!!!
"Photo ideas" check out if children really have to have a permit now days for lemonade stand. Always with Love Uniquely RA Adorable stylized Lemonade Stand Session.
Picture Ideas!!!
Yellow balloons
Lemonade Stand
Lemonade Stands Signs, Cool Signs, Happy Signs, Kids, Kohls, Sunshine Minis, Sunshine Signs, Crafts
Happy signs!!
sunshine sign
Reminded me of something I could get at Kohl's!
cool sign
For my kids!
Cute summer photo shoot. I love the use of lemons and the country feel. @Savanna Warick louise
Lemonade Stands, Photo Ideas, Strawberries Lemonade, Cute Ideas, Session Ideas, Lemonade Photos, Photo Session, Chalkboards Frames, Summer Photo
LOVE the drinking the lemonade and holding it. Could make it strawberry lemonade for a pop of color.
summer photo session with lemons
cute idea!
lemonade photos
Love the chalkboard frame and yellow!
lemonade stand photo idea for my baby girls!
Mini Session idea Photography with Children Photo Prop I cant wait to do this when I go back to the beach
Kids Beaches Photography, Minis Session, For Kids, Beaches Photography Kids, Beaches Theme, Children Beaches Photography, Photo Shoots, Beaches Tent, Children Photography Beaches
Mini Session idea
Love this beach theme
Beach Mini's for kids :)
Beach tent.
photo-shoot ideas!!
Hair Rollers, Friendship Photoshoot Ideas, Remember This, Best Friends Kids Photoshoot, Photo Ideas, Childhood Memories, Sisters Photo, Beautiful Secret, Saturday Night
OMG! I remember this as a child!
best friend beauty secrets :)
Best Friends/ Sisters Photo Idea
Hair Rollers::
YES! But I do recall my childhood memories having hots sticks in my hair the same way as these rollers. :0)
Every Saturday night my grandma put these in my hair and I had to sleep in them so that I had pretty hair for church on Sunday. A wonderfully torturous memory = )
beautiful sister photoshoot
Little Girls, Bubbles Machine, Bubbles Photo Shoots, Bath Tubs, Photo Ideas, Chubby Cheeks Photography, Bubbles Bath, Pink Bathtubs, Photo Session
pink bubble bath… the woodlands tx child photographer » Chubby Cheek Photography Houston, TX Natural Light Photographer
Does anyone have an old bath, a bubble machine and two little girls I can borrow?
MINI SESSION IDEA: Cute gbubbles photo shoot. Could be boys too if not a pink bathtub. "Rain boots & bathing suits mini sessions" Ballons half-blown up in the tub (half-blown so they don't pop & color is better). Need bubble machine. Could you use a cute blow up pool if you cant find the bathtub???? Won't be golden hour for everyone's session though... Need overlays in photoshop.
Chubby Cheek Photography. Such a precious photo idea
what little girl wouldn't love a bubble photo shoot && a pink tub?!
bubbles, bath tub, & bathing suits... cute lil photo session!
Little girls photoshoot with bubbles and a bath tub @Tim Shute Daniel with the tub in the #Photo Shoots| http://coolphotoshoots968.blogspot.com
alice in wonderland - love the door and frames.
Engagement Photo, Mad Hatters, Alice In Wonderland, Engagement Picture, Engagement Shoots, Hanging Frames, Pictures Frames, Photo Shoots, Teas Parties
Beautiful! For a senior I wouldn't go with the Alice in Wonderland thing so much, but I love the idea of hanging frames from the trees for a setup!!
Alice in Wonderland theme engagement shoot... love it!
Alice in Wonderland- The most beautiful and creative engagement photo shoot I have ever seen. Honestly.
But less serious Alice in Wonderland Engagement Photos by Hunter Leone: The Mad Hatter's Tea Party
OMG!! If there is ANYWAY that we can hang picture frames from trees, it needs to happen! Alice in wonderland style. Lol.
children #photography from tickle the imagination magazine
Princesses And Peas Photoshoot, Tickle, Minis Session, Kids Ideas, Session Ideas, Theme Session, Photo Shoots, Children Photography, Imagination Magazines
use our bench bed!! children #photography from tickle the imagination magazine
Photo shoot tickle the imagination online magazine . Hook and linen tapestry rug in front.
old wheelbarrow turned into a boat
Photo Ideas, Boys Fish Photography, Boys Boats Photography, Photoshoot Baby Boys, Children Photography, Wheelbarrow Boats, Photography Props, Photography Inspiration, Photo Minis Session Ideas
Wheelbarrow boat
Superhero Photoshoot ... Leslie Terrell Photography
Costume, Kid
I love this idea. Maybe having all 3 boys looking like they are having a pow-wow with their costumes in the back? IF we can get them to cooperate lol. -Alyson
Kids - Superhero Photoshoot
Pinned from
Uploaded by user
#superhero #hero #birthday #Photography
Heroes Birthday, Superhero Photography, Superhero Heroes, Minis Session, Superhero Pictures Ideas, Super Heros, Super Heroes Photography, Birthday Photography, Superhero Birthday Pictures
superhero hero birthday photography. One day I am taking this picture of Miles!
I thought this was hysterical because of our super hero theme this year!
Cute superhero picture idea
I love this camping session- perfect idea for a boys themed shoot. @Julie Forrest S. made me think of you & your boys. :)
Camps Session, Boys Theme, Camps Shoots, Family Photos, Perfect Ideas, Boys Photos Shoots Ideas, Camping Family Photo, Theme Shoots, Family Session
Camping family session!
brothers or best friends...I love this camping session- perfect idea for a boys themed shoot. #photogpinspiration
I love this camping shoot
camping family photos - what a great idea!
Nicole Hansen Photography|Children's Photography Inspiration
evokingyou.com
Nicole Hansen Photography|Evoking You Feature
Perfect Ideas, Camps Style, Session Ideas
Would be do fun to do a session camping style on the ranch this summer! Nicole Hansen Photography|Evoking You Feature
I love this camping session- perfect idea for a boys themed shoot. @Julie Forrest S. made me think of you & your boys. :)
fishing with your boys photo session
Photography Boys Fish, Boys Style, Photography Portraits, Amazing Boys, Boys Pictures, Photo Shoots, Rosie Photography, Boys Photo, Photo Session
#photography #portrait
boys photo session
Cute ideas for taking little boys pictures
Cute photo shoot for my little man.
Next photo session - Amazing boy styled session from "Simply Rosie Photography"
Outdoor Painting Photo Session by Photography Studio 37 - Gold paint + inspirational quote. Cute stylized session
Outdoor Paintings, Studio37 Photography, Minis Session, Studios Photography, Paintings Photo, Photography Studios, Photo Session, Photoshoot Ideas, Photography Ideas
Outdoor paint mini session! You could have a chalkboard with the "Every child is an artist..." Quote
movietime
Blanket, Outdoor Cinema, Movie Parties, Summer Parties, Outdoor Parties, Cinema Parties, Parties Ideas, Movie Night, Outdoor Movie
outdoor cinema party! I am planning a outdoor movie party this summer. Here are some great ideas.
Popcorn & Drink stations (and lots of blankets & pillows) for an Outdoor Movie Party
Summer Party Ideas | Outdoor cinema party
Outdoor cinema party - next outdoor movie night
outdoor parties | Outdoor cinema party
photobooth
Photos, Decor, Inspiration, Backdrops, Booths Ideas, Parties, Outdoor Photo Booths, Photobooth Ideas, Wedding Photo Booths
Cute photo booth idea with props and lace backdrop
Outdoor photo booth ideas
Seriously in love with this photobooth idea ... and the whole party. Nothing matches, cool vintage look and simply inspiring. Thanks for pinning @Mandy Bryant Bryant Bryant Bryant Ferrugia #weddings #photobooth #susansays-eclectic
lovely wedding photo booth decor
wedding photo booth ideas <3
CAN WE PLEASE DO THIS @Me as a Mommy @Ashley Walters Walters Gaskins Unicorn Mini Sessions
Minis Session, Photoideas Baby, Photography Photo, Photo Shoots, Children Photography
I wanna do this Unicorn Mini Sessions Children Photography Photo shoot
Unicorn mini session Zebra Gallerie www.facebook.com/...
Zebras Gallery, Unicorns Minis Session, Session Inspiration, 960623 Pixel, Mini Sessions, Session Zebras
Pinned from
Uploaded by user
Unicorn mini session Zebra Gallerie www.facebook.com/...
Pictures Ideas, Unicorns Princesses, Princesses Photo Shoots, Photo Ideas, Minis Session, Birthday Photo, Kids Photography, Future Photo, Unicorns Minis
Unicorn princess photo shoot
unicorn mini on Pinterest | Mini Sessions, Unicorns and Color Splash
Pinned from
Uploaded by user
Unicorn mini session www.facebook.com/... Zebra Gallerie
Minis Shoots, Unicorns Minis Session, Kids Session, Kids Minis, Unicorns Session, Princesses Minis, Session Inspo, Session Clothing, Hors Inspo