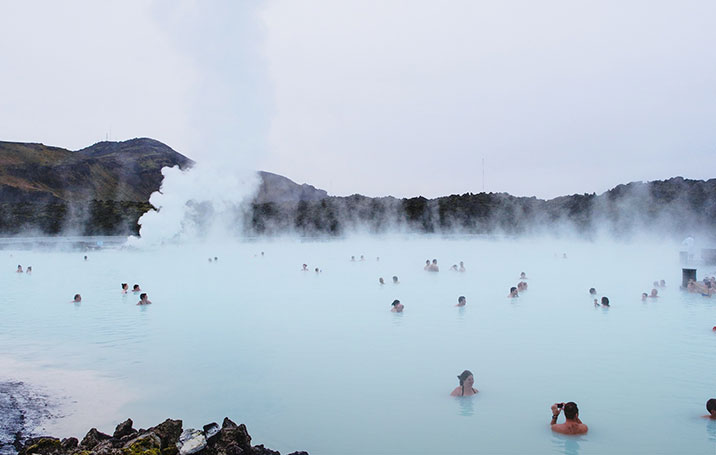 They used Pinterest to find new places to visit
Join Pinterest to find all the things that inspire you.
50+
billion Pins
to explore
15
seconds to
sign up (free!)
Our first family dog was a Maltese when I was growing up....so cute
Maltese Dogs, Maltese Puppies, Cute Products, Malt Dogs, Pets, Families Dogs, Malt Puppies, Animal, Parts Time Job
Art Maltese animals
maltese dogs | Nemo the Maltese at 1 year old— His puppy dog face can win over ...
Art Maltese pets
Maltese Puppies
Afghan
Animalsdogsafghan Hound, Hound Dog, Galgo Afgano, Animal Big, Dogs, Dogstheyr People, Beautiful Afghans, Afghans Houndsӝ, Beautiful Dogs
Afghan+Dog | AFGHAN HOUND Dog Pictures, Photos, and Images, Photo Gallery of AFGHAN ...
Beautiful Afghan Hound
Los galgos afganos siempre me han parecido galgos hippies
beautiful dogs | Köpek Resimleri - köpek fotosu - Resim - Güzel Resimler
[Image: image-661.jpg]
Beauty Dogs, Belgian Tervuren, Belgian Shepherd, My Boys, Dogs Breeds, Google Search, Interesting Pictures, Shepherd Dogs, German Shepherd
Belgian Tervuren... The dog Doug wants more than a german shepherd
Belgian Tervuren! Just like my boy Shadow♥
Belgian Shepherd Dog (Tervuren)
belgian tervuren - Google Search
German Shepherd
Dogs Germanshepherd, German Shepards, Best Friends, German Police Dogs, Dogs Breeds, Happy German, German Shepherd Dogs, Alsatian, German Sheperd
Best friend an officer could ever have!
German Shepard- I want one!
Happy German Shepherd Dog #dog #shepherd #animal #german
Love German Sheperds animals
The Most Loyal Dog Breeds
Kerry Blue Terrier
Terriers Pet, Blue Terriers, Art Kerry, Dogs Breeds, Dogs Show, My Friends, Kerry Blue, Pin Pet, Favorit Dogs
Kerry Blue Terrier in a show stance at a dog show
Soft Coated Wheaten Terrier
Cute Baby, Soft Coats, Coats Wheaten, The Faces, Wheaton Terriers, Little Puppys, New Friends, Little Dogs, Wheaten Terriers
Aww look at this cute baby
Wheaten Terrier - freddy's new friend?
"Callie (short for Caledonia), is our Soft Coated Wheaten Terrier, shown here as a puppy at 4 months old. This is a picture of his first hair cut. He is a mischievous little puppy, who loves going on walks and meeting new people and puppies!" FUTURE PUP!
Soft Coated Wheaten Terrier-cute little dog
Soft coated wheaton terrier photo | Dillon the Soft Coated Wheaten Terrier at 2 years old— "He loves to ...
Wheaten Terrier-love the face!
Norwegian Forest Cat
Norwegian Forests Cats, Norwegian Forest Cat, Maine Coon Cats, Pet, Cats Breeds, Snow, Kittens, Animal, Mainecoon
It's snowing! Maine Coon Cat outside enjoying the snow flakes. Click http://GoGetSave.com to learn how to save on your pets supplies.
Norwegian forest cat - so beautiful! KITTENS!!
Adorable Norwegian Forest Cat in the snow.
Norsk skogkatt. The Norwegian Forest Cat - a future pet for the Hodne house; his name is to be Mr. Winterbottom.
Norwegian Forest Cat. One of the most favorite things I ever had. God saw it fit to allow me to have one for a while. Augustus was one amazing cat.. and I still to this day thank God for the time he gave me with him.. he looked alot like this.... such a special animal.. get one if you ever get the chance, you won't regret it.
I finally found my cat's breed... Norwegian Forest Cat
Aegean cat
Cat Snuggles, Cat Pets, Chanel Clothing, Cat Animal, Cat Awesome, Awesome Pin, Aegean Cat, Cat Breeds, Cheap Chanel
Birdhouse Publishing: Cat Breeds: The Aegean Cat
Aegean Cat snuggling in wood pile
German Coolie
Animal Lovers, German Cooli, Dogs Pets, Blue Eyes, Extraordinari Animal, Cooli Pet, Beauty, German Shepherd, Dogs Photo
German Coolie dog photo | Image: image-1191.jpg]
German Coolie #pets
German Coolie. Cute little face and gorgeous blue eyes.
German Coolie omg beautiful!
German Coolie #Dogs #Pets