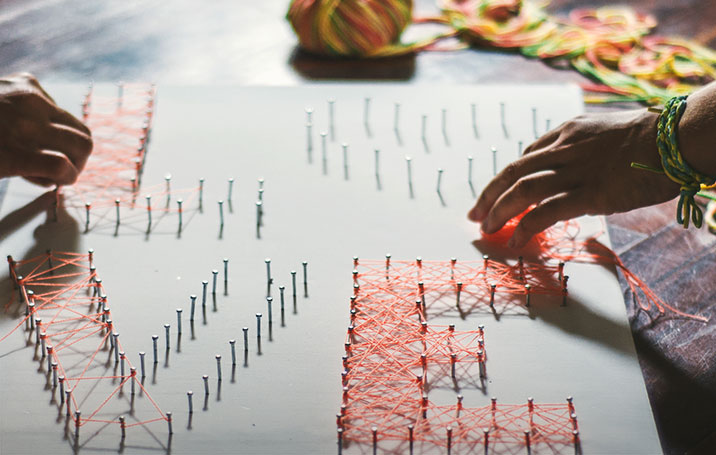 They used Pinterest to find new ways to DIY
Join Pinterest to find all the things that inspire you.
50+
billion Pins
to explore
15
seconds to
sign up (free!)
Back to
Favorite Places & Spaces
Favorite Places & Spaces
Colorado - photographer unknown
Islands Sunsets, Columbine Islands, Beautiful Natural Photography, Favorite Places, Beautiful Places, Colorado Home, Colorado Landscape, Travel, Natural Photography Sunsets
Colorado #Home
For my part, I travel not to go anywhere, but to go. I travel for travel's sake. The great affair is to move; to feel the needs and hitches of our life more nearly; to come down off this feather-bed of civilization, and find the globe granite underfoot and strewn with cutting flints. - Robert Louis Stevenson, Columbine Island Sunset (by Marc Adamus)
Columbine Island Sunset by MarcAdamus Most Beautiful Nature Photography
Colorado....one of my favorite places <3
I'm convinced colorado is the most beautiful place on earth
Bliss.
Adventure, Nature, Green, Beautiful, Kayaks Canoes, Trees, Camps, Kayaks Photos, Places
No idea where this is, but it's beautiful. #Serenity
My dream place
reflective greens
#nature #camp #native #rustic #fall
solo adventurer
trees, lake, boat
sunrise - beautiful
Sky, Nature, Beautiful, Art Prints, Places, Mornings Wisconsin, Phil Koch, Travel Photography, Sunrises Sunsets
Lost, On a painted sky Where the clouds are hung For the poet's eye. ~Neil Diamond - Good Morning by Phil Koch
America Beautiful / Good Morning Wisconsin by Phil Koch
Sunrise/ sunset
Good Morning Wisconsin. Photograph - Good Morning Fine Art Print
'Nature Speaks'
#travel #photography #world #places #views #scenery
Beautiful Nature
Doug Solis, Palous Hill, Farms, Beautiful Places In The Usa, Scenic View, Landscape, Photo, Red Barns, Country
The red barn, Palouse Hills, USA (by Doug Solis). #landscape #travel
Red Barn, Palouse Hills, Northwestern USA - Explore the World with Travel Nerd Nici, one Country at a Time. http://TravelNerdNici.com
Palouse Hills, USA (by Doug Solis).. Now that's a farm!
The red barn, Palouse Hills, USA. Photo: Doug Solis.
Breathtaking.
Portugal Travel, Southern California, Sea Caves, Beautiful, Seacaves, Oregon Coast, Places, Take Me, Algarv Portugal
Sea Cave in Algarve, Portugal #travel #places #placesofwonder #amazingplaces
This sea cave could be in Southern California or the Algarve, Portugal. Or some
Seacave - Algarve, Portugal
Devil's Punch Bowl on the Oregon Coast or Algarve, Portugal
sea cave, algarve portugal Thank you for taking me there how absolutely soothing
BEAUTIFUL SEA CAVE – ALGARVE, PORTUGAL near Benagil Beach in Algarve, Portugal.
Frozen lake in Alberta and Chinook winds shaping the clouds.
Canadian Rocky, Sky, Alberta Canada, Snow, Frozen Lakes, Cloud, Weights Loss, Photo, Winter Sunsets
Winter Sunset
Snow Night
Frozen Lake in Alberta, Canada with Chinook winds shaping the clouds.
fire & ice Abraham lake, Canadian Rockies
Frozen lake in Alberta and Chinook winds shaping the clouds. I love sky photography
Sankei-en #japan #hiroshima #mihara
Amazing, Waterfalls, Autumn, Beautiful Places, Colors Blue, Travel, Sankeien Gardens, Sankei En, Japan Gardens
Sankeien garden in Autumn - Hiroshima, Japan
Amazing waterfall thing.
This is a beautiful Waterfall. #Travel
SANKEI EN GARDEN IN YOKOAMA, JAPAN.
Waterfalls in Autumn
Beach House, The Maldives Islands
Buckets Lists, Beaches House, Dreams Vacations, The Ocean, Best Quality, Honeymoons, Borabora, Maldives, Heavens
Beach House, The Maldives Islands, someday dream vacation spot
Just a dream.... #BoraBora
Beach house, The Maldives Islands... someday. Like Bora Bora but maybe even better!
Bucket List: Beach House, The Maldives Islands
Slice of heaven :) Beach House, The Maldives Islands
Beach House, The Maldives Islands. dream honeymoon
Beach House, The Maldives Islands... Who doesn't want a cottage over the ocean?!?
red sail
At The Beaches, Dreams Home, Retro Camps, Beaches Camps, Airstream Dreams, Airstream Dreamin, Beaches Fire Pit, Dreams Coming True, Airstream Trailers
beach & fire pit. This literally is my dream home. I'm not kidding.
airstream dream come true very soon
airstream on the beach | beach camping | AIRSTREAM DREAM
Airstream trailer at the beach
Scarborough, Canada
Orange, Ontario Canada, Fall Leaves, New England, Fall Colors, Autumn Leaves, Bike Riding, Adirondack Mountain, Fall Trees
Orange Autumn Bike Ride
Autumn leaves, upstate New York. Adirondack Mountains in the fall are so beautiful.
New England... been to CT, RI, MA, but want to see the rest.
Ontario, Canada in #holiday #holiday event #christmas| http://holidaysevents530.blogspot.com
Walking Through Autumn's Glory - autumn, autumn colors, autumn forest, autumn leaves, autumn trees, fall, fall colors, fall forest, fall leaves, fall trees, orange tree, red tree
swedish treehotel
House Guest, Trees Hotels, House Building, High Standards, Treehouse, Cabins Rooms, Trees House, Line Design, Luxury Hotels
Amazing Home-Away-From-Home Tree Houses (5 / 28) Treehotels Cabin room, on the other hand, is a two-person capsule in the trees with a double bed, bathroom and terrace. Treehouses The Cabin at Treehotel in Harads, Sweden Photo: Peter Lundstrom, WDO –www.treehotel.se Photo Details: Url:http://www.treehotel.se/
#uniquehomes luxury hotels Tree House
GET A BIRD'S EYE VIEW AT TREEHOTEL-SWEDEN this tree house hotel for you to get back to nature and enjoy an unconventional vacation.Treehotel is located in northern Sweden, just outside Luleå in Harads, with the idea of offering high standard accommodation in the most relaxing environment possible, up in the trees. All of the treerooms at Treehotel are suspended above the ground, with locally supplied green power to take care of the LED lighting and underfloor heating. BEAUTIFUL.
Tree house guest house
tree line design
Swedish designers and architects have taken the fad of adult tree house building and made it extraordinarily Swedish in the best way possible at the Tree Hotel. Mirror houses, UFOs with star-print sheets, giant bird nests; these exist in real life. What a wonderful world.
Abel Tasman National Park NZ
Buckets Lists, Islands, New Zealand Travel, National Parks, Newzealand, Amazing Places, Abel Tasman, Abeltasman, Tasman National
Abel Tasman National Park, South Island, New Zealand...Welcome to my bucket list!
Amazing Places Worldwide - Abel Tasman National Park - New Zealand | #Photography #Places #Travel #AbelTasmanNationalPark #NewZealand #NationalParks | via the coolhunter.net |
AbelTasman
Abel Tasman National Park - New Zealand #Travel
peace Ü
Places To Visit, Myrto Beaches, Bucketlist, Buckets Lists, Globes, Beautiful Places, Amazing Places, Greek Islands, Photo
The Cool Hunter - Amazing Places To Experience Around the Globe (Part 3). Beautiful places!!
Myrtos Beach, Kefalonia - Greece (Photo Only)
Myrtos Beach, Kefalonia - Greece. On my "bucket list"!
Myrtos Beach, Kefalonia - Greece #bucketlist #vacation #dream #dreamvacation
Amazing Places To Experience Around the Globe. 15. Myrtos Beach, Kefalonia – Greece
Greek Island; myrtos beach
Myrtos Beach, Kefalonia, Greece. Yes, please.... Greece is my number one place to visit.