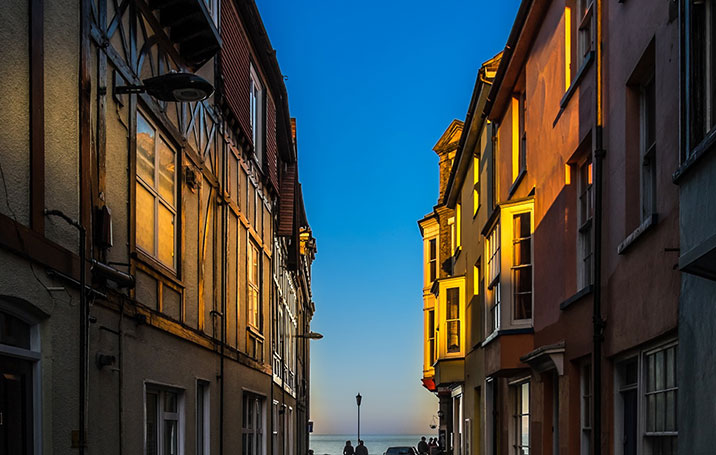 They used Pinterest to explore a new city
Join Pinterest to find all the things that inspire you.
50+
billion Pins
to explore
15
seconds to
sign up (free!)
International Assembly Gift Ideas
---
Back to
International Assembly Gift Ideas
International Assembly Gift Ideas
Have to try
Little Boxes, Paint Chips, Paintings Swatches, Favors Boxes, Paintings Chips Card, Paintings Color, Small Gifts, Gifts Boxes, Paintings Samples
Paint colors creates small gift box
photo instructions on making little boxes out of paint sample cards. great small gift boxes.
Make small gift boxes from paint chip cards!
template for making boxes out of paint chip cards: cute idea for favor boxes or small gifts
Love little boxes!! template for making boxes out of paint chip cards: cute idea for favor boxes at an art party
making a small gift box with paint swatches
Lavender Wheat Bag: Use to warm up your bed or soothe aching muscles. Instructions: Heat for 1-2 minutes in the microwave with a small glass of water to prevent the wheat from drying out.
Heat Bags, Homemade Heat, Diy'S, Christmas, Winter Warmers, Lavender Heat, Heat Packs, Gifts Idea, Heat Pads
SATURDAY, 18 JUNE 2011 Winter Warmers Sarah and I had a Mother/Daughter sewing session this afternoon and made up some Heat Packs. Now we are finally getting some winter weather, these will be put to good use soon. It is a great project for beginner sewers as they are quick to whip up. We used left over fabric from our flannel pajamas as the flannel will make an extra cosy heat bag. We made up a few extra ones for gifts.
Gift idea: DIY Winter warmers - Made with flannel fabric, ribbon and filled with wheat. Essential oils or spices can be included to add a nice fragrance. Attach a tag with heating instructions (Great gift for anyone on your Christmas list)
(5) Lavender heat pack - love these! So handy for aches and pains. I have used rice and flaxseed instead of wheat. Also great gift idea!!
Homemade Heating Packs with Lavender and whole bunch of other DIY gift ideas. Baby set, neck pillow, heating pads, more
Fabric Scraps Keychain
Scrap Keys, Keys Fobs, Keys Rings, Fabrics Scrap, Scrap Fabric, Gifts Idea, Whimsical Keys, Keychains, Keys Chains
fabric scrap key fobs
Fabric scrap key rings: of course I like the button one the best.
Fabric scrap key chain...Living with Punks: SYS~ Whimsical Key Chains
Tutorial: Whimsical key chains from your scrap fabric stash | Sewing | CraftGossip.com
DIY Fabric Scrap Keychain. Easy diy Christmas gift ideas.
Key Chain Made From Fabric Scraps -I Love This (great Teacher Gift idea)!!
DIY Gift/Treat Boxes and Template~
Gift Boxes, Gifts Bags, Paper Gifts, Gifts Boxes Templates, Gifts Wraps, Favors Boxes, Small Gifts, Diy'S Gifts, Fun Gifts
DIY Gifts and Gift Wrapping Ideas - Fun Gift Box Template
diy gifts small gift boxes gift wrapping treat
diy paper gift bags
DIY gift boxes || #paper #craft #DIY #tutorial #gift #bag #party
DIY gift boxes or favor box
Pinned from
Uploaded by user
TicTac Holder
TicTac Holder
Tictac Holders, Fair Shared, Candies Growing, 35 Years, Tic Tac, Gas Stations, Convenient Stores, Crafts, Holders Tutorials
London+City+Silhouette+Black+Laminated+Bookmark+by+ifindmyplace
Laminate Bookmarks, Books, Books Bookmarks, Bookmarks Skyline, Convent Gifts, Cities Skyline, International Convent, London Cities Silhouette, London City
Seattle sky line for Seattle international convention
London City Silhouette Black Laminated Bookmark- (Skyline ciudad como marcador de libros)
Would be cool to do with the Seattle city skyline for IC. London City Silhouette Black Laminated Bookmark. I really like this, very unique!
ribbon and paperclip bookmarks - I personally think the ribbon should be on the other side of the paperclip to work correctly, but you get the drift
Teacher Gifts, Paper Clips, Cute Bookmarks, Cute Idea, Ribbons Bookmarks, Paperclip Bookmarks, Gifts Idea, Book Mark, Bookmarks Idea
Cute bookmark idea and I love giant paper clips!
Cute idea! Jumbo Paper Clip book Marks!
DIY Gift Idea | Paper clip ribbon bookmarks
Cute bookmarks and teacher gift idea
Ribbon Paperclip Bookmarks. Idea to keep for goodies to give out at meetings.
bookmarks for feb meeting!!
Book Club, Paper Bookmarks, Book Markers, Corner Bookmarks, Heart Shapes, Diy'S Bookmarks, Scrapbook Paper, Bookmarks Idea, Heart Bookmarks
DIY Heart Shaped Bookmarks with scrapbook paper and envelopes
heart shaped paper bookmarks
Heart shaped book markers
DIY Heart Corner Bookmarks For Kids #DIY #Crafts #Heart #Bookmark #Kids
heart shaped corner bookmarks and 7 more Cute DIY Bookmark Ideas
Heart Shaped Corner Bookmarks from Craft and Creativity. Several other cute ones too - good book club idea
cute idea for small gifts
Party Favors, Paper Cones, Gift Ideas, Diy Gift, Bath Salts, Gift Wraps, Parties Favors, Handmade Gift, Crafts
DIY Party Favor Cone Bags diy craft easy crafts idea
DIY Gift Wrapping Idea - can use this for party favors maybe!
Wrap it gift idea or party favors! add popcorn, bath salts, candy or w/e you can think of.
paper cone gift wrap - cute idea for party favors or small gifts
Fill these gorgeous paper cones with candy, popcorn, bath salts… whatever you can think of and you have a super cute gift. (Plus 24 other handmade gifts under $5)
Fill these gorgeous paper cones with candy, popcorn, bath salts… whatever you can think of and you have a super cute gift. Party favors?
Small gift boxes made from matchboxes
Matchboxes
Matchboxes - cute!