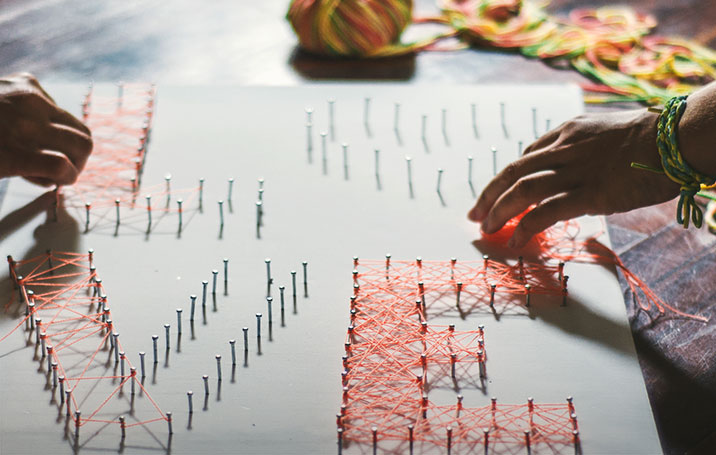 They used Pinterest to find new ways to DIY
Join Pinterest to find all the things that inspire you.
50+
billion Pins
to explore
15
seconds to
sign up (free!)
Dolce & Gabbana - Summer 2014
Summer Dresses, Summer 2014, Dresses Summer Floral, Frida Kahlo Dresses, Summer Color, Frida Kahlo Outfit, Indian Clothing Floral, Friday Kahlo, Floral Dresses
Dolce & Gabbana - Summer 2014 - floral dress and a kind of crown? Pretty!
Dolce & Gabbana - Summer 2014 - Fabulous summer dress
Friday kahlo! Dolce & Gabbana - Summer 2014
Jean Louis Sabaji Haute Couture - S/S 2014
A Mini-Saia Jeans, Fashion, Gowns, Dresses, Jeans Louis, St. Louis, Crinolin, Louis Sabaji, Haute Couture
fashion dress summer collection flower flowers Clothes nature floral spring clothing outfits dresses designer editorial lookbook haute couture couture high fashion womenswear fashion week gown ball gown gowns wedding gown Catalogue ss14 spring 2014 jean louis sabaji
Vacation With Me by Mary Carrellas on Etsy--Pinned with TreasuryPin.com
Etsy Treasuries
whisper by corrnucopia on Etsy
Rustic Birches, Birches Bark, Bark Dinnerware, Birches Dinnerware, Sur Etsy, Etsy Lists, Awesome Etsy, Farmhousemud
Rustic Birch Dinnerware
Hey, I found this really awesome Etsy listing at https://www.etsy.com/listing/190021255/rustic-birch-bark-dinnerware
Rustic Birch Bark Dinnerware par FarmhouseMud sur Etsy, $98.00
Fresh Spring by Som on Etsy
Studios Canvas, Canvas Reservation, Canvas Paintings
ART Original Acrylic Floral Impression. Includes Displayl Easel, 6x8x3/4", on Studio Canvas
Vintage Dior Dress, Polka Dots, Style, Christiandior, Dresses, Christian Dior Vintage, Retro 50 S, Dior Bags, 50S
Christian Dior Bag
Christian Dior polka dot dress
In love with #ChristianDior! #CassyLondon #repin #style
Vintage 50s
christian dior. vintage style.
My Mom's style dress and pearls
Fabulous black a-line coat ♥
Steampunk Coats, Black Coats, Clothing, Styl, Jackets, Long Coats, Closet, Trench Coats, Winter Coats
jacket coat peacoat dress coat black dark charcoal clothes winter outfits winter coat trench coat black jacket trench coat black trench coat loki warm vintage goth hooded long sleeves long coat black coat military coat punk
black outfit - Style - Outfits - Woman's Clothes - Woman's Fashion - Female Fashion - Wardrobe - Female Style - Woman's Style - Casual Outfit - Office Attire - Woman's Attire - Feng Shui Your Home & Closets at www.DeniseDivineD.com - Get Your FREE Feng Shui for Love Report!
Steampunk coat.
bohemian garnet bangle
Antiques Jewelry, Mornings Glories, Bohemian Garnet, Boho Jewelry, Garnet Rings, Garnet Bangles, Garnet Jewelry, Bohemian Jewelry, Glories Jewelry
BOHEMIAN garnet star-shaped front hinged bangle bracelet, 7" by 1-1/2" front. A catalogue page from E. V. Roddin, 1887 shows pieces of this garnet jewelry.
boho jewelry | Bohemian garnets information : Morning Glory Jewelry
Bohemian garnets information : Morning Glory Jewelry OMG THIS IS GORGEOUS FOR A GARNET RING! ME EL BIRFSTONE............. G
Bohemian Garnet Ring. Some really gorgeous antique jewelry on this site
bohemian jewelry garnet hinged bracelet
Baby Easter Dress Rose & Polka Dot Cottage Chic by BerryPatchUSA, $48.00 #kids #clothes #fashion
Handmade Baby, Polka Dots, Cottages Chic, Easter Dresses, 18 Months, Red Roses, Baby Dresses, Baby Clothing, Baby Girls Dresses
Cottage Chic Baby Dress Size 6 9 12 or 18 month Baby Easter Dress Red Rose & Polka Dot Boutique Baby Girl Clothes Spring Cotton Baby Clothes
Cottage Chic Baby Dress Handmade Baby Clothes Infant Size 3 6 9 12 18 month Red Rose Polka Dot Baby Girl Dress Shabby Chic Baby Clothing via Etsy
Girls Special Occasion Dress Choice of Fabric by vintageprecious,
Princesses Dresses, Flower Girls Dresses, Dresses Choice, Girls Size, Fabrics Flower, Princess Dresses, Special Occa Dresses, Princesses Styles, Fairies Tales
princess dresses for girls | Girls Princess Style...
Fairy Tale Princess Dress $412.00 @vintageprecious
flower girl dress! i'm in love with this!!!
images of girls dresses for special occasions | Girls Special Occasion Dress Choice of Fabric, Flower girl size 4 to ...
:: peach ranunculus are heavenly
Pink Flower, Idea, Ranunculus, Color, Blue Masons Jars, Weddings Flower, Mason Jars, Pretty Flower, Masonjar
@AliFisher mason jars and pretty flowers!
LOVE these colors! Blue mason jar wedding flowers
Blue mason jar wedding flowers with ranunculus
Blue mason jar wedding flowers so pretty love the idea. so chick.
blue mason jar and pink flower? love.
#masonjars #weddings #flowers #diy
so pretty!
White Collars, Balenciaga Ss, S S 2006, Woman Fashion, Fashion Shoes, Balenciaga Spring, High Collars, Balenciaga S S, Girls Shoes
details on Balenciaga S/S 2006 ruffled white collar
High collar
Balenciaga Spring 2006
details on Balenciaga S/S #fashion shoes #girl shoes #my shoes| http://fashion-shoes-gallery-titus.blogspot.com
Balenciaga SS 2006 collar details.