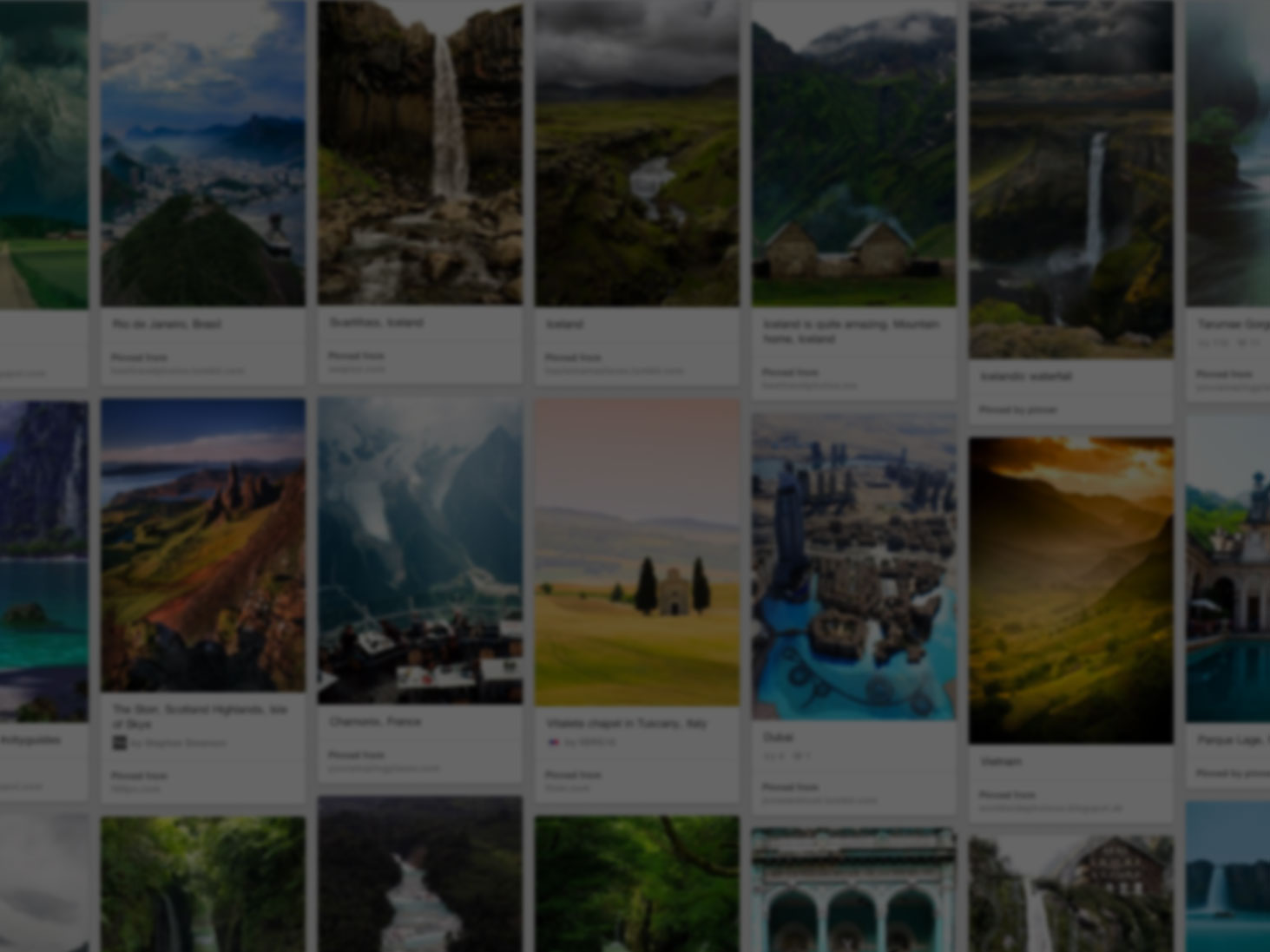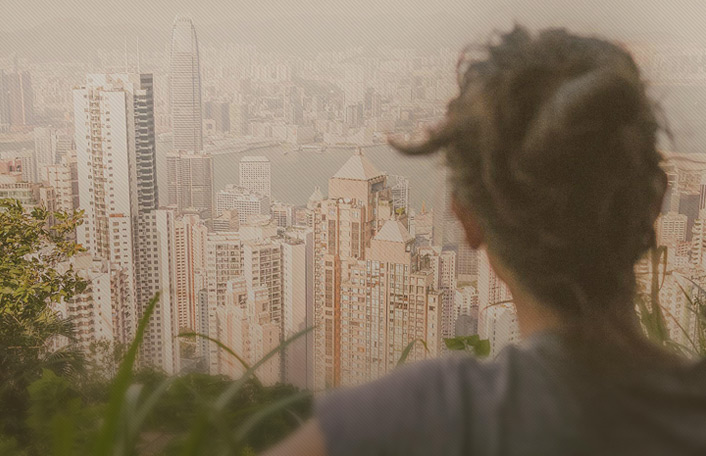 They used Pinterest to plan a dream trip
Join Pinterest to discover all the things that inspire you.
50+
billion Pins
to explore
15
seconds to
sign up (free!)
Herb Garden
Gardens Ideas, Garden Ideas, Vertical Gardens, Tiered Herbs, Vegetables Garden, Herbs Gardens, Small Spaces, Spaces Savers, Recycled Pallets
tiered herb garden idea for @Kate Lennox
Herb Garden Idea for small spaces
- omg herb garden idea space saver
Tiered Vegetable Garden. I would like this on my back porch.
vertical gardening.. herb garden idea?
herb garden made out of recycled pallet wood.
diy birdfeeder/planter
Plants Can, Birdbaths, Birds Feeders, Outdoor Flowers, Alice In Wonderland, Cute Ideas, Flowers Pots, Herbs Gardens, Birds Bath
DIY Tilted flower pots. Leave just the pots for a crooked-chic herb garden, or make a bird bath.
Such a cute idea! potted plants and bird feeder
Outdoor flower pot bird bath soo cute
Cute idea ~ Bird feeder or bird bath on top
Tilted flower pots and bird bath. What a cute idea!
cute bird bath flower pots or center piece in alice in wonderland mad tea party
fruit & veggie garden labels
Gardens Stones, Gardens Ideas, Golf Ball, Plants Labels, Plants Markers, Gardens Labels, Gardens Markers, Gardens Rocks, Gardens Plants
Garden ideas!
Garden Stones plant markers
cute garden plant label rocks
garden plant markers
Garden labels. Garden rocks
Garden Rocks or Plant Markers
totally doing this in my new veggie garden! rock garden markers
Let Your Garden Glow Outdoor lights, including floodlights, globes, tier lights, and lanterns, are easy to install and are the perfect way to add warmth and color to your front yard. For a touch of romance, use candle-lit lanterns to create soft pools of light along a garden path
Yard, Beautiful Landscape, Gardens Paths, Landscape Lights, Gardens Lights, Chicken Wire, Wild Mushrooms, Landscape Lighting, Lanterns
Let Your Garden Glow Outdoor lights, including floodlights, globes, tier lights, and lanterns, are easy to install and are the perfect way to add warmth and color to your front yard. For a touch of romance, use candle-lit lanterns to create soft pools of light along a garden path. DIY: Install low-voltage landscape lighting
beautiful landscape lighting
Garden lights
Landscape Lighting; this ooks like chicken wire sculpted then wrapped with 14g wire..... hmmmmmm maybe add glass beads too
beautiful bicycle container
Ideas, Bicycles, Pink Bike, Flowerbasket, Gardens, Old Bike, Planters, Flowers Baskets, Vintage Bike
Add charm to your garden area by creating a bicycle planter to display your prettiest posies. Simply paint an old bike the color of your choice, and attach a basket to hold your flowers.
Darling Bicycle Flower Planter - cute idea for out in the garden
Love the idea of finding a vintage bike, spray painting it and using it as a planter!
powder pink bike with a bicycle basket full of fresh picked bouquet of flowers that include roses - hydrangeas - lavender -sweet feminine girly treats ... love the green outdoor garden
pink bike flower basket, could do this with an old bike.
Pink bicycle #alannahhill #loves #inspirational #vintage #flowerbasket #beauty #alannahhillgirl
Got mine from @Katherine Taylorecorating Clay Pots with chalkboard paint
Kitchens Window, Herbs Pots, Indoor Herbs, Flowers Pots, Chalkboards Paintings, Chalk Boards, Herbs Gardens, Clay Pots, Paintings Pots
Decorating Clay Pots with chalkboard paint I've been needing to replace kitchen window pots! This would be perfect!
DIY chalkboard painted pots -- herb garden (decorated flower pots)
Decorating Clay Pots. I like the use of chalkboard paint to label herb pots! Could be a good gift!
Indoor herb garden & chalkboard painted pots.
Clay pots painted with chalkboard paint! Perfect for an indoor herb garden.
Herb Garden in Clay Pots. Hmmm, maybe I'll try using chalk board paint.
Pink-tastic
Cherries Blossoms, The Roads, Madrid Spain, Back Roads, New England, Pink Trees, Color, Beautiful, Open Roads
Beautiful Nature. I think this picture relates to retreating to nature in the way that we have an open mind and an open road to travel on when we are out in nature thinking about everything. The road symbolizes the amazing life we have ahead of us.
New England -- beautiful colors!
I want to attend Hanami festivals of Japan which celebrate the beauty of the cherry blossom and for many are a chance to relax and enjoy the beautiful view. I want to walk by the road of Tokyo where Sakura blooms by both sides of it. I won as a prize for art competition a book called "Fairy Tales of Japan". I read about Hanami Festival there. As a child I made a wish to attend one when I would grow up.
Madrid, Spain, Burgundy Street. Beautiful p.s. my dream back road! :)
DRIVING DOWN THE ROAD AND SEEING THE BEAUTIFUL COLORS OF SPRING
I choose the road colored pink <3 Burgundy Street - Madrid, Spain
Beautiful. I love back roads vs interstate. It makes a drive more calming. Pink trees!
Repurposed light fixture for a bird bath
Lights Fixtures, Birdbaths, Diy Crafts, Birds Feeders, Light Fixtures, Bird Baths, Crafts Projects, Birds Bath, Glasses Lights
DIY Craft Projects; Birdbath from Light Fixture
DIY Craft Projects for the Yard and Garden - Bird baths from old glass light fixtures.. they already come with three holes in them for hanging!
Bird Baths from old Light Fixtures Bird feeder.
Tiered Terracotta Flower Planter. Tutorial included. Use the pin I have in crafting to do the lettering if you don't have a Cricuit type thing.
Ideas, Flowers Pots, Tiered Planters, Flower Pots, Flowers Planters, House Numbers, Polka Dots Tiered, Diy, Front Porches
Polka dotted tiered planters - house number painted on! this is a great idea, cause you can't see our house number very well.
Tiered Terracotta Flower Planter mothers day gift idea. also can use up the flower pots collecting dust in the shop
front porch house number tiered flower pots
herb garden
Herbs Pots, Sunken Pots, Gardens Ideas, Flowers Pots, Buried Pots, Plants, Herbs Gardens, Cool Ideas, Great Ideas
herb garden in sunken pots, great idea for containing spreading plants
"Chenonceau herb garden- buried flower pots." great idea for plants that need to come in for fall or plants like peppermint that can be invasive.
HERB GARDEN: Contain aggressive perennial herbs by planting them in buried pots. Now this is a cool idea!
Totally need this to "redo" my raised bed herb garden! Great idea!!! Contain aggressive perennial herbs by planting in buried pots.
Cool herb garden idea, buried pots surrounded by mulch. Would also work for any plant that's not winter hardy placed anywhere in the garden!
Sunken Pot Herb Garden #garden #sunken #herb #pots #vegetables #border
If I had an ounce of creativity I'd do this
Activities For Kids, Head Of Garlic, Bottle Cap, Cute Ideas, Paintings Cans, Gardens Art, Whimsical Art, Flower, Gardens Tours
fence flowers made from paint can lids, bottle caps and mirrors. Make a Daisy Flower Garden Art Feature for Park!
A fun activity for #kids - fence #flowers made from paint can lids, mirrors, and bottle caps.
Inside Austin Gardens Tour 2009: Cheryl Goveia's garden Filed under: Arbors,Chickens,Fountains,Garden art,Garden tours 2009,Gates,Trellis - This is such a cute idea from Pam Penick. paint can lids and bottle caps, I think -growingajeweledrose.com - could do this with small round mirrors or (2 different sizes) or you can get some wooden discs and spray paint ( with a can) in silver / pink silver /purple
"Fence flowers made from paint can lids, bottle caps and mirrors." - Whimsical art for the Zoo garden?