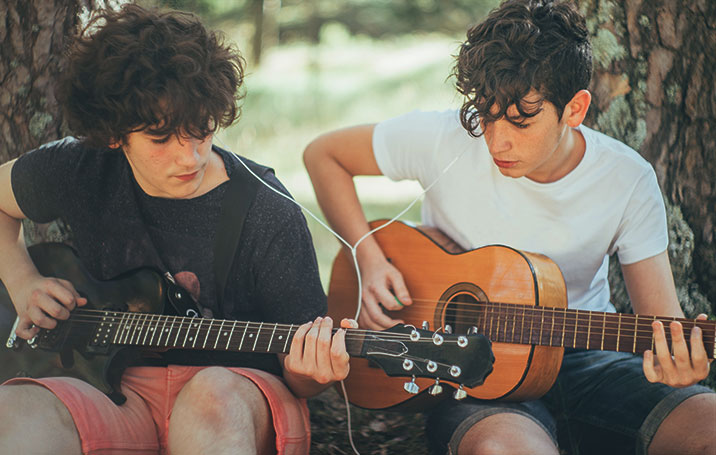 They used Pinterest to find new songs to learn
Join Pinterest to discover all the things that inspire you.
50+
billion Pins
to explore
15
seconds to
sign up (free!)
Snakes for jungle party
Sharp Cheddar, Fun Recipes, Snakes Dogs, American Chee, Dogs Recipes, Hot Dogs, Red Belle Peppers, Kids Food
Silly Snake - wrap a refrigerated bread-stick around a hot dog for a super silly supper. #kids #food #party
Scrambled snake INGREDIENTS 1 (11-oz.) can Pillsbury® Refrigerated Breadsticks 6 hot dogs with cheese 12 dried currants 1/2 teaspoon sharp Cheddar cold pack cheese food (from 8-oz. container) Tiny squares of American cheese Tiny strips of red bell pepper
Animal fun food - Silly Snake Dogs Recipe. #Animalfunfood #Animalfood #funfood #kidfood #lunch #hotdogs #JungleJim
Handmade Charlotte DIY projects
DIY Polka Dot Bottles by deena
Diy Polka, Polka Dots Hot Cocoa Bottle 1, Diy'S, Chocolates Milk Glasses Bottle, Christmas Milk Bottle Ideas, Easy To Mak Polka, Polka Dots Hot Cocoa Bottles 1, Dots Bottle, Diy Projects
Versierde soepstengels. Leuk om met de kids te maken.
Desserts, Sweet, Birthday Treats, Yummy, Parties Ideas, Pretzels Sticks, Breads Sticks, Biscuits, Chocolates Covers Pretzels
yummi
Pretzel sticks.
Chocolate covered pretzels
Candy coated chocolate sticks. Sweet is as sweet does.
Biscuits
birthday treats
Brilliant party idea - decorated bread sticks
Spider Pops
Halloween Parties, Spiders, Cute Ideas, Halloween Crafts, Halloween Treats, Lollipops, Halloween Ideas, Kid, Pipes Cleaners
Love these cute and easy to make spider lollipops for Halloween party favors. All you need is a lollipop, black pipe cleaners, some google eyes
Spider - cute idea for Halloween treats for the kids classmates.
Another easy to make Halloween craft for kids: spider lollipops
Halloween ideas To make spider pops you will need lollipops, black pipe cleaners and small wiggly eyes ... center the pipe cleaner around the lollipop stick making sure both sides are even and then twist them tight .... repeat 4 times to make 8 legs .... glue on the wiggly eyes .... bend the ends of the pipe cleaners so they look like spider legs .... ta dah done!
Spider Pops - Cute Halloween Treat for class - need lollipops, black pipe cleaners & small wiggly eyes - center pipe cleaner around lollipop stick make sure both sides are even, twist them tight - repeat 4 times to make 8 legs - glue on wiggly eyes - bend pipe cleaners so they look like spider legs
Watermelon "Popsicles"!
Birthday Bash, Kids Parties, Birthday Parties, For Kids, Summer Parties, Backyard Bbq, Watermelon Popsicles, Parties Ideas, Watermelon Slices
Great Summer Party Idea for Kids
Watermelon Slices On A Popsicle Stick...brilliant!! This site also has other cute birthday party ideas! #food #watermelon #summertreats
watermelon popsicles!!!! good idea for kids birthday party
campout birthday party ideas | ... of 8: BBQ / Birthday "Backyard BBQ Birthday Bash" | Catch My Party
chanel cone
Logos, Coco Chanel, Dreams, Chanel Ice, Lips, Mint Ice Cream, Fashion Food, Icecream, Ice Cream Cones
Only in my dreams! Mint ice cream in a Chanel cone! Mmmmm!
Mint Coco Chanel Ice Cream Would be DELISH, if it was "Coco" icecream!!
Coco Chanel ice cream cone!!!!!!!!!!!!!!
Mint ice cream #chanel #icecream #lips #model #gorgeous #fashion #food #summer #minty #logo #pale
Watermelon turtle
Fruit Salad, So Cute, Summer Parties, Watermelon Carving, Recipes, Watermelon Fruit Bowls, Watermelon Turtles, Parties Ideas, Food Art
Watermelon Carving Recipes - for someone who has a lot more patience than I do.
Watermelon Turtle food food ideas party ideas party favors food art party favor ideas amazing food kids food art summer party summer food
How to make a watermelon turtle - I love a carved watermelon fruit bowl!
Watermelon turtle - food art... so cute!
How to make a watermelon turtle the perfect fruit salad for a pool party!!
Ha!
Plants Can, Cupcakes Toppers, Flowers Pots, Gardens Cupcakes, Chocolates Cupcakes, Earth Day, Gardens Parties, Cupcakes Rosa-Choqu, Flowerpot
Potted Plant Cupcakes - how cute! Fun for a garden party :)
Flower Pot cupcakes for a garden party
Garden Party Cupcakes in Flowerpots
gardening cupcakes potted plants
Flower Pot cupcakes - Recycling unit? Earth Day?
Chocolate cupcakes in pots with fondant leaf cupcake toppers. This takes garden party to a whole new level
Garden Sweet Treats
Idea, Easter Recipes, Sweet Treats, Patches Cookies, Easter Cookies, Easter Treats, Carrots Patches, Kid, Spring Treats
Carrot Patch Cookies - so cute! Easter recipe ideas bought to you by mountainbuggy.com
Yummy carrot patch cookies to add whimsy to your Easter celebrations! For more creative ideas for kids lunches LIKE US on Facebook @ https://www.facebook.com/SchoolLunchIdeas
Cute Easter cookie idea for kids.
kids garden party ideas | ... , Spring Treats, Party Cookies, School Garden Ideas, Kids Crafts
Carrot Patch Cookies - What a cute Easter treat!
watermelon shark
Watermelon Sharks, Kids Parties, Fruit Salad, Birthday Parties, Summer Parties, Sharks Watermelon, Parties Ideas, Pools Parties, Sharks Week
great new take on the old watermelon basket fruit salad! Pool party? Kid's birthday? Shark Week!
Watermelon shark (and other kids' party ideas)
Fruit Salad SHARK Watermelon Carving! I think I have a birthday party idea :)
Watermelon Shark- perfect for summer parties or a birthday Party! Could add cut up blue jello at the base to make it look like water!
Watermelon Shark: How cute would this be for a summer birthday party or pool party?
Easy Peasy Spider Cookies
Halloween Parties, Idea, Sandwiches Cookies, Spiders Cookies, Kids, Halloween Treats, Spidercooki, Oreo Spiders, Halloween Cookies
spider cookies- easy Halloween treat for kids to make!
oreo spider cookies (use gluten free sandwich cookies)
Oreo Spider Cookies for Kids to Make for Halloween. love love love this idea for the kids
#Halloween #cookies #oreo #spider #kids #snack #party
Spidercookies! These look fun to make! :D
oreo spider cookies doing this for my sister in laws halloween party :)