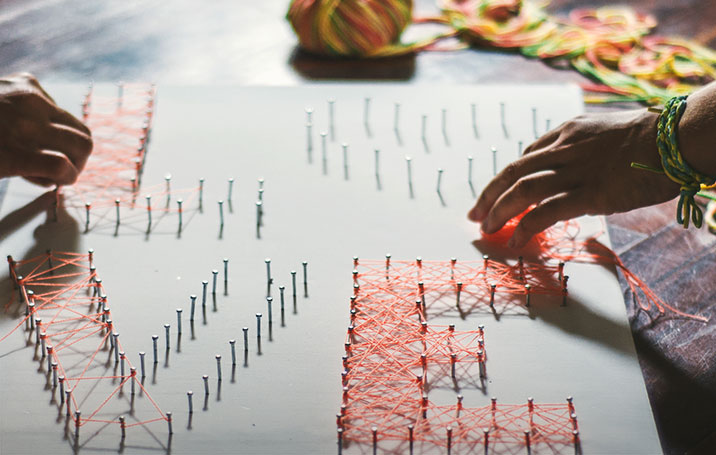 They used Pinterest to find new ways to DIY
Join Pinterest to find all the things that inspire you.
50+
billion Pins
to explore
15
seconds to
sign up (free!)
Conejos tiernos
Imagenes de conejitos tiernos
---
Conejos, No son tiernos?
Cute Baby, Big Eyes, So Cute, Easter Bunnies, Baby Bunnies, Cutest Bunnies, Cute Bunnies, Baby Animal, Peanut Butter Brownies
Baby bunny. So cute!
Dawwww! Easter Bunny ;)
Bildresultat för cutest bunny
So cute with its big eyes
Baby Animals Series; Prepare for a Lot of cuteness: Bunny
Conejos, No son tiernos?
Pet Portraits, Cups, Makeup Collection, Google Search, Baby Bunnies, Adorable, Desktop Wallpapers, Bunnies Rabbit, Animal
Some baby bunnies don't know how to drink tea. Instead they sit in the cup. But these two don't even know how to do that!
Fotos de animales adorables - Taringa!
Pets in Portrait paint beautiful detailed oil paintings by Custom Animal Artists that capture the subtle characteristics of the pet you love. Pet Portraits are painted from the photos you provide.
BUNNY RABBITS - Google Search
Conejos, No son tiernos?
Rabbit, Pet, Easter Bunnies, Baby Bunnies, Carrots, Picnics Baskets, Baby Animals, Photo, Adorable Animal
Easter Bunny!
stay away. This is my picnic basket.
baby bunnies - baby-bunnies photo. My house will be filled with small pets running around everywhere!
Baby Rabbit | Baby Bunnies baby bunnies
Ya forgot the carrots! I knew you were gonna forget the carrots!
Conejos, No son tiernos?
Pet Rabbit, Rai Rabbit, Ears Bunnies, Google Search, Easter Bunnies, Bunnies Rabbit, Bunnies Stuff, Guinea Pigs, Animal
A common problem for rabbits is dental disease. If left undetected and unmanaged, these issues can become extremely painful and life-threatening. For example, severe malnourishment, tongue laceration and entrapment, ophthalmic discharge and bulging, and abscessed teeth and jaw bones can result from what starts as poorly aligned teeth. Guinea pigs and chinchillas can also show signs of cheek teeth overgrowth.
domestic rabbit - Google Search
This page contains pet rabbit photos. These animals are so cute, soft and cuddly and are sometimes trained as a household pet.
The Easter Bunny
cute animals | Cute Baby Bunny , Bunny, lop eared bunny, tan rabbit
Lop eared bunny rabbit
Conejos, No son tiernos?
So Cute, Pet, Baby Bunnies, Bunnies Hats, Cute Bunnies, Sailors, Sailing Away, Paper Hats, Animal
pet bunny sailor
baby bunny hat!
sailor bunny :) omg so cute!
Sail Away!
Cute baby bunny, wearing a paper hat.
Cute bunny, awesome picture. #baby #bunny #rabbit
Putting paper hats on animals is a hobby of mine.
conejos, No son tiernos?
Real Life, Lop Bunnies, Pet, Baby Bunnies, Cutest Bunnies, Funnies, Adorable, Emo Bunnies, Cutest Animal
Emo bunny wears black eye makeup to stand apart from all those conformist white bunnies - SO FREAKING ADORABLE!
the cutest animals in the world - Iskanje Google
oh. my gosh. real life ferby!!!
rabbits as pets - Google Search
Cutest bunny ever!
lop bunny with mustache! so stinkin cute!! I want him!
conejos, No son tiernos?
Hands, Baby Bunnies, Peter Rabbit, Cutest Bunnies, Baby Animal, Plays, Adorable Baby, Baby Rabbit, Herring
Okay, one more. Just because he looks like he is welcoming the day. "If you're happy and you know it clap your hands..."
Who wants to play pat-a-cake?
Baby Rabbits
Clap if you're an adorable baby bunny🐰
Baby Animals
cutest bunny ever
Peter Rabbit
conejitos, No son tiernos?
Rabbit, Teas Time, Teas Cups, Easter Bunnies, Baby Bunnies, Baby Animal, Adorable, Happy Easter, Teacup
Tea time!
Baby Bunnies In Tea Cups from the Easter Bunny!
Teacup bunnies - Happy Easter!
cup of rabbit Happy Easter!!
Daily Awww: Baby animals are so cute right now (35 photos) - baby-animals-32
Adorable baby bunnies in cups