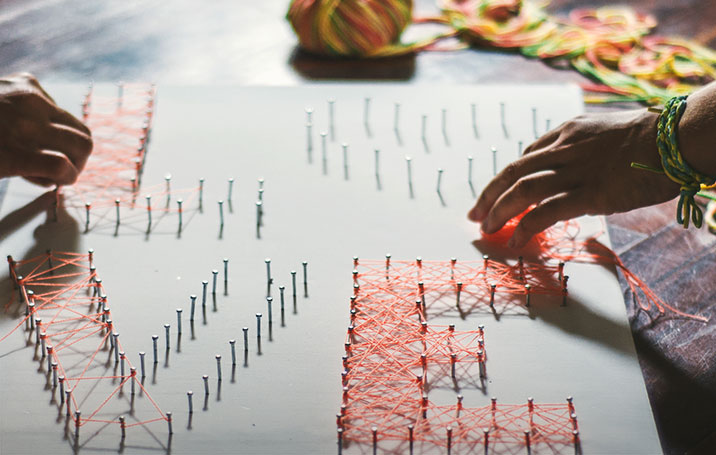 They used Pinterest to find new ways to DIY
Join Pinterest to find all the things that inspire you.
50+
billion Pins
to explore
15
seconds to
sign up (free!)
#itsorganic style
Hats, Fashion, Cowboy Boots, Boho Gypsy, Hippie, Bohemian Looks, Outfit, Bohemian Style, Bohemian Gypsy
Boho gypsy hippie style
#bohemian #gypsy #hippie
Love this outfit! Minus the hat.
Vintage #Indie #Hippie #Gypsy #Fashion #Style
bohemian style
Love this Gypsy bohemian look.
boho #bohemian #gypsy #blue #sunhat #cowboy boots
Indulgy - Everyone deserves a perfect world!
indulgy.com
Little angel
Gardens Sculpture, Prayer Gardens, Gardens Idea, Mornings Prayer, Aiken House, Weeping Angel, Flower Gardens, Angel Statues, Gardens Angel
would not be able to think of anything except AAAAHHH, WEEPING ANGEL!!!!
Garden angel ... ◦●◦ ჱ ܓ ჱ ᴀ ρᴇᴀcᴇғυʟ ρᴀʀᴀᴅısᴇ ჱ ܓ ჱ ✿⊱╮ ♡ ❊ ** Buona giornata ** ❊ ~ ❤✿❤ ♫ ♥ X ღɱɧღ ❤ ~ Th 19th Feb 2015
I love Angel statues!! Aline ♥
Morning Prayer
Aiken House Angel in the Flower Garden
garden sculpture adds to any garden area.
*
Figures Drawings Poses, Dancers Hands, Figures Drawings Reference, Poses Reference Photography, Ballet Poster, Ballet Photography, Nico Socha, Ballet Dance Poses, Ballet Poses
Beautiful ballet poster.
Dancer hands
**** by Nico Socha ballet pose
figure drawing pose reference - dance Female body

by Nico Socha
love love love!
Friends Idea, Automat Translat
lots of friendly ideas and the automatic translation is fun. I am ready for some self making projects
vtwonen!
Interiors Mag, Magazines Interiors, Marching 2012, Vtwonen Covers, Book, Dutch Interiors, Covers Vtwonen, 2012 Magazines, Covers Marching
Love the cover (vtwonen 03-'12)
vtwonen cover march 2012 #magazine #interior
Waris Dirie. The first woman to speak up against female genital mutilation
Models, Wari Diri, Vixpherrmanni Inspiration, Interesting People, Beauty People, Black Power, Mothers Father'S, Amazing People, Diri Vixpherrmanni
Waris Dirie. The first woman to speak up against female genital mutilation. She is a model, genital mutilation survivor and organizer of Waris Dirie Foundation to advocate change in the practice.
Leibovitz. Marie Antoinette.
Kirsten Dunst, Marie Antoinette, Annieleibovitz, Sofia Coppola, Annie Leibovitz, Vogue Magazines, Mary Antoinette, Vogue Covers
Annie Leibovitz #AnnieLeibovitz
Kirsten Dunst as Marie Antoinette by Annie Leibovitz for VOGUE #photography #fashion #actress #kirstendunst #film #costume
vogue Annie Leibovitz kirsten dunst marie antoinette sofia coppola
Vogue cover, 2006. Kirsten Dunst as Marie Antoinette by Annie Leibovitz
Kirsten Dunst as Marie Antoinette, Sofia Coppola Film 2006. Vogue Magazine.
Haar naam was Sarah
Worth Reading, Books, Sarah Keys, Book Worth, Haar Naam, Read Books, De Rosnay, Mooie Boeken, Tatiana De
Haar naam was Sarah, is één van de zieligste boeken die ik heb gelezen.
Tatiana de Rosnay -Haar naam was Sarah /Sarah's Key. Touching book
Sofie Kinsella - Confessions of a Shopaholic (one of my favorite books)
Good Movies, Worth Reading, So Funnies, Book Worth, Sophie Kinsella Book, Favorit Movies, Book Series, Fun Reading, Funnies Movies
Such a fun read
this book is so funny and the movie is great!
pretty good movie, wonder if the book is better
Funny, light hearted book series that is perfect to read on a warm spring afternoon.
Confessions of a Shopaholic - my all-time favorite movie ever!
Staying at Daisy's by Jill Mansel
Amazon Com, Stay, Kindle Ebook, Fiction Kindle, Literature, Daisies, Daisy, Jill Mansel, Kindle Editing
Staying at Daisy's - Kindle edition by Jill Mansell. Literature & Fiction Kindle eBooks @ Amazon.com.
By Dan Brown
Angel And Demons, Brown Book, Worth Reading, Book Worth, Book Movies Tv, Codes Dan, Dan Brown, The Davinci Codes Book, Da Vinci
The Da Vinci Code and all Dan Brown Books
worth reading : Da Vinci Code
The Da Vinci Code Dan Brown - Robert Langdon is a Harvard professor of symbology who can't stay out of trouble. Last seen in Angels and Demons (2000), this mild-mannered academic finds himself entangled in a deadly conspiracy that stretches back centuries.
books worth reading
Ayla!!!!
Worth Reading, Valley Of The Hors, Book Worth, Earth Children, Jeans Auel, Favorit Book, Book Covers, Book Jackets, Caves Bears
Book cover picture of Auel, Jean M. THE VALLEY OF THE HORSES. New York: Crown, (1982.) - 2nd
The Valley of The Horses by Jean Auel. I couldn't put this book down! I read until I was almost sick. Loved it, they say they start to decline in quality after this, I hope not, but I read the notes and was so disappointed in the story line of the Mammoth Hunter... hope it's wrong.
In this second novel of the Earth's Children saga, Ayla, the unforgettable heroine of THE CLAN OF THE CAVE BEAR, sets out solo into a world far from friendly. She is in search of others like herself...and in search of love. Driven by energies she scarcely understands, she explores where the clan never dared to travel. In a hidden valley, she finds not only a herd of steppe horses, but also a unique kinship with animals as vulnerable as herself. Still, nothing prepares her for the emo
The Valley of Horses (Earth's Children, #2) (1982) Favorite Book!
Tess Gerritsen
Books, Book Worth, Tess, Duizenden Boeken, Gelezen Heb, Favorit Book, Ice Cold, Beschrijvingen Vans, Books Vans
Sneeuwval - Ice cold