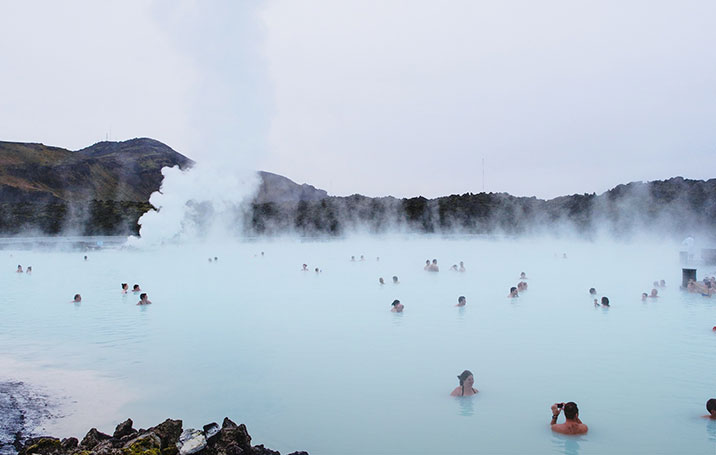 They used Pinterest to find new places to visit
Join Pinterest to find (and save!) all the things that inspire you.
50+
billion Pins
to explore
15
seconds to
sign up (free!)
Behind The Lens Lukey: On the row
Photos, American Forks, Neat View, God Work, Trees Lin Paths, Roads Lead, Lens Lukey, Human Hands, Pretty Pictures
Behind The Lens Lukey: This reminds of the street in American Fork cemetery!
Neat view
really pretty picture
Behind The Lens Lukey: On the row North Richmond, Australia photo taken by Luke Dean-Weymark
Where does your road lead you to?
This is what happens when God works through human hands... you plants and He designs... and voilá
Pinned from
behind-the-lens-lukey.blogspot.com.au
.
African Elephant, Nature, Elephant Ears, Wildlife, Rolls Tide, World Photography, Beautiful Creatures, Animal, Alex O'Loughlin
Are you pinning my Elephant Ears again?
My favorite animal, African elephants
I absolutely adore and admire the Elephant. I've loved this animal for a very long time for its compassion, intelligence, its playfulness and I could go on and on. I find it so interesting that they are self-aware. Elephants are beautiful creatures; grand, mighty, yet elegant. Let's just say I never wanted a pony. :)
Roll Tide!
Happy World Wildlife Day 2014. Photo - Elephant - ALEX BERNASCONI --Shared to DESERT HEARTS Animal Compassion - Phoenix, Arizona --2/3/2014 https://www.facebook.com/desertheartsphoenix
Mother Nature ~ The Mighty Elephant ~ Animals of Africa
African elephant. Image by: Alex Bernasconi/Sony World Photography Awards 2011
Pinned from
diarioecologia.com
Extreme Close-Ups of Eyeballs by Suren Manvelyan | Photography | Lifelounge
Extreme Close, Suren Manvelyan, Human Eye, Art, Macros Photography, Close Up, Beautiful Eye, Closeup, Eyes
Amazing macro photography of the human eye by Suren Manvelyan
abstract art lost in hazel eyes
Your Beautiful Eyes - Suren Manvelyan (Close up pictures of human eyes)
12 Fascinating Closeups of the Human Eye (eye macros, eyes, photography, Suren Manvelyan)
Extreme Close Up of Human Eyes by Suren Manvelyan (source in comments) - Imgur
Pinned from
lifelounge.com.au
Wizards Hat, Bandon, Oregon
Nature, Sunsets, Beautiful, Oregon Coast, Bandonoregon, Places, Bandon Oregon, Oregoncoast, Wizards Hats
Wizards Hat, Bandon Oregon - the Oregon coast is always a beautiful place to visit.
Sunset, Wizards Hat, Bandon Oregon - This is why Oregonians get to say we live in the most beautiful place on earth.
Wizards Hat, BandonOregon
Wizards Hat, Bandon, Oregon #bandon #oregon #sunset #beauty #nature
Photographer, Alessandro Puccinelli
Alessandropuccinelli, Sky, Natural Photography, Natural Beautiful, Waves, Art, Sea, Storms Cloud, Alessandro Puccinelli
Photo by Alessandro Puccinelli., In essence, " Intersections" is all about that brief moment of time when the water of the sea blurs with the clouds of a stormy sky and creates a unique and abstract fleeting moment. When the fury of the ocean seems to take a breath before inexorably and inevitably starting again with the next wave
Photo Alessandro Puccinelli #ocean #water #nature #photography
Where the shore meetings the sky #AlessandroPuccinelli
storm clouds
Pinned from
alessandropuccinelli.com
By Scott Stulberg
Purti Pictures, Masai Warriors, Learning Photography, L'Wren Scott, Photography Online, Photography 摄影, Photography Enthusiast, Scott Stulberg, Scottstulberg
Masai warriors - Scott Stulberg
Pinned from
dailyartfixx.com
.
Angles, Big Cities, Mirror Mirror, Perspective Photography, Architecture, Urban Perspective, Building Reflection, Jonathan Smith, Smith Urban
mirror, mirror
http://www.murraymitchell.com/ distorted building reflection
JONATHAN SMITH'S URBAN PERSPECTIVES
♂ Reflection architecture from different angle Jonathan-Smith-photographer
urban perspective photography by jonathan smith. Love the rippling effect.