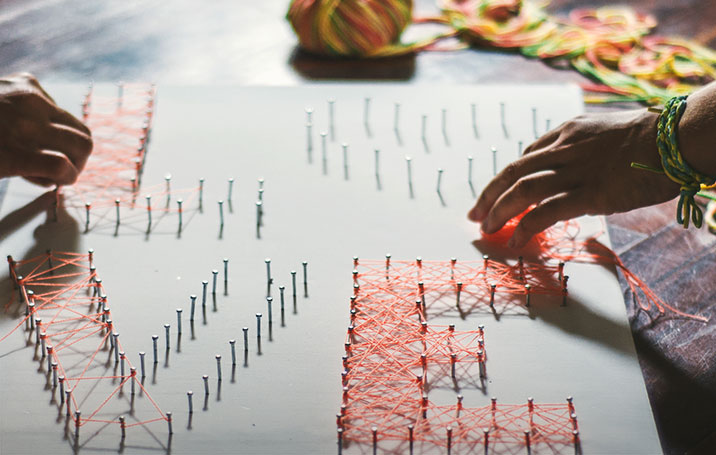 They used Pinterest to find new ways to DIY
Join Pinterest to find (and save!) all the things that inspire you.
50+
billion Pins
to explore
15
seconds to
sign up (free!)
Top Shot
Series 2010, Favorite Tv, Channel Tops, Bangs Bangs, Tv Series, Shots Tv, Tops Shots, History Channel, Honey Chicken Kabobs
History channel's TOP SHOT (TV series 2010) ... I love the competition on this show
Pinned from
tvchinwag.blogspot.com
ALF
Childhood Memories, Alf Oh, Memories Lane, Alf Bloopers
Nanny 911
Super Nanny, Favorite Tv, Favorite T V, Favorite Things, Favorite Moviesshow, Nanny 911, Nanny Tv, Favorite Movie Show, Brenna Favorite
Nanny 911- not as good as Super Nanny, but still worth watching
Pinned from
ashleygraveyard.blogspot.com
Saved by the bell
Remember This, Unsolved Mystery, Growing Up, Tv Show, Nails Polish, Teen Fun, Saved By The Bell, Zack Morris, Saturday Mornings
Oh how I remember this.....
Saved By The Bell comes back in Wet 'N Wild #neon nail polish!
Saved By the Bell focused on Zack Morris and his friends: Samuel "Screech" Powers, Kelly Kapowski, Jessie Spano, A.C. Slater and Lisa Turtle. They had adventures and funny moments at Bayside High School in Palisades, California.
Whatever Happened to Kelly and Jessie?: TV's Greatest Unsolved Mysteries
good clean teen fun
Nothing beats watching Zack Morris and A.C. Slater on Saturday mornings
Saved By The Bell! One of my favorite TV shows growing up!
Pinned from
thehealthyeatingguide.com
Gummi Bears
Gummy Bears, 80S, Remember This, Saturday Mornings Cartoon, 80 Cartoon, Childhood Memories, Gummi Bears, Cartoon Character, 80 S
80s | http://cartoon221.blogspot.com
Disney's Gummi Bears Full Song I miss saturday morning cartoons!
The Gummy Bears!! No one remembers this show in my family! lol We use to watch it all the time! aha
Lost Tapes
Movie Posters, Favorite Tv, Facts, Paranormal Tv, Books Movie Show, Lost Tapes, Things, Fav Tv, Horror Movie
Lost Tapes. Aside from the fact that I'm a geek....they do an awesome job on this show.
Pinned from
store.discovery.com
Pawn Stars
Television, Favorite Tv, Stars Esp Chumley, Pawn Stars Esp, Pawn Stars 3, Fun, Fav Tv, Pawn Stars I, Fav Stars
Pawn Stars. It's fun, and informative!
Raising Hope
Cutest Baby, Maw Maw, Favorite Tv, Raised Hope, Worth Watches, Movie Tv, Rai Hope, Favorite Movie, Tandem Bicycle
Raising Hope - I Love Maw Maw Haahah She's so funny
Raising Hope Season 2. Looove. Cutest baby on TV
Pinned from
tvschedule.zap2it.com
American Pickers
Books, Favorite Tv, American Pickersmi, Celluloid Dreamscap, Movie, Awesome Pin, History Channel, Weights Loss, Pickers Favoritetvshow
American Pickers #favorite tv shows
The History Channel's Best Shows
Pinned from
mschievous.hubpages.com