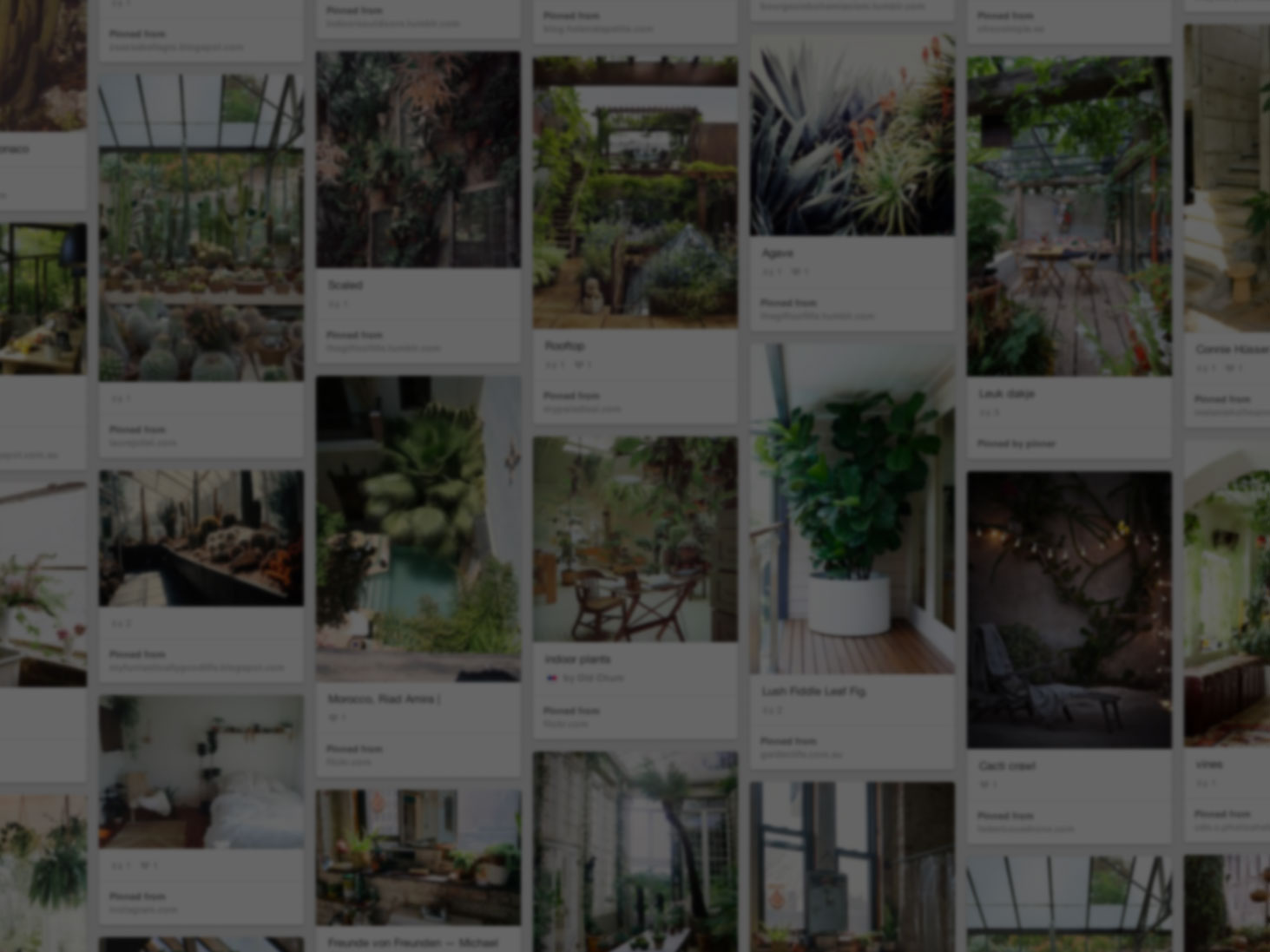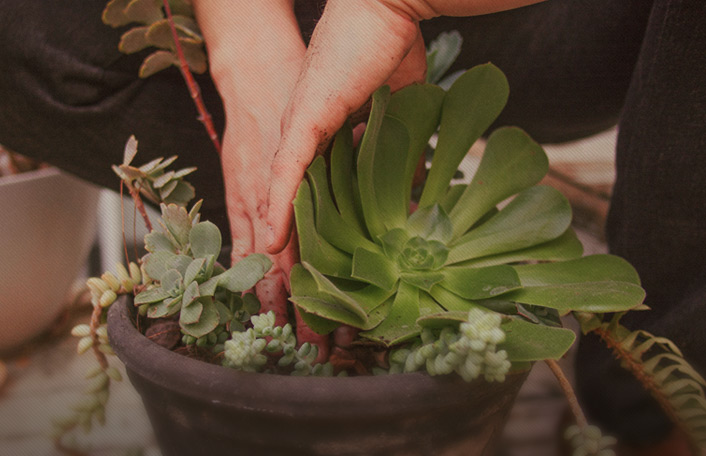 He used Pinterest to start his rooftop oasis
Join Pinterest to find all the things that inspire you.
50+
billion Pins
to explore
15
seconds to
sign up (free!)
My dream house would have built ins like this! (found via Thrifty Decor Chick)
Idea, Bedrooms Window, Built In, Builtin, Reading Nooks, Master Bedrooms, Guest Rooms, Window Seats, Kids Rooms
bedroom, window seat builtins
Cute built in bookcase and reading nook! Love this for a kids room someday!
Built in cupboards/shelves for either side of master bedroom window
kids room, guest room, master bedroom - window seat and bookshelves makes any room better.
Built in bookshelves with window seat Idea for guest room
Quad Bunk beds Quad Bunk beds Quad Bunk beds
Lakes House, Bunk Beds, Builtin, Bunk Rooms, Guest Rooms, Great Ideas, 4 Kids, Kids Rooms, Built In Bunk
built in bunk beds - great idea for guest room
Gotta have a bunk room at a lake house! Love the center recessed ladder. Beige bunk beds - Designer: Suzanne Kasler, Builder: William T. Baker
I love these built in bunk beds.....great way to save space! #BunkBeds #BuiltIns #KidsBedroomIdeas Ohio Real Estate Guys - Google+
built in bunk beds, awesome. For a kids room, or so fun at a lake house.
Great idea for kids room. If I had a gazillion (or 4) kids, I would do this in a heartbeat.
Barn Door
The Doors, Bathroom Doors, Sliding Barns Doors, Barn Doors, Interiors Barns Doors, Masterbath, Master Bath, Yellow Doors, Sliding Doors
Chic Coles: Interior Sliding Barn Doors (yellow door!)
sliding doors idea | Sliding Barn Doors: Ideas and Inspiration Updating the doors on my old manufactured home, and thought I get different usable ideas. This is such a great look and lively color.
sliding barn door I am nuts over this idea!!!, our bathroom door always hits the sink!
IKEA Sliding Doors Room Divider | Interior Barn Doors for Marvelous Sensation of Decoration ...
Love the door! Perfect for the entry between bedroom and masterbath
61 Luxurious Master Baths | Save Space with a Sliding Door | SouthernLiving.com Love the door!
What a cool anniversary gift!
Wedding Anniversaries Gifts, Wedding Anniversary, Gifts Ideas, Personalized Wedding, Anniversaries Ideas, Cute Ideas, 10 Years, Anniversary Gifts, 5 Years
Haha. I love that the "long-hair, grey cat" is bigger than the "outgoing little boy" on this!!! Cute idea DIY -Personalized Wedding Anniversary Gift: Your Loves Journey By the Numbers. $39.00, via Etsy.
Personalized Wedding Anniversary Gift (maybe for our 5 year?)
handmade wedding anniversary gift idea
Wedding Anniversary idea. We hit 5 years in a couple of months!
Personalized Wedding Anniversary Gift who knows what the count will be for us by 10 years anniversary in 2016 but love this idea
patio room
Decks Ideas, Covers Patio, Outdoor Living, Outdoor Rooms, String Lights, Covers Decks, Back Porches, Outdoor Spaces, Small Patio Ideas
deck idea for back porch
Love this covered patio with a tin roof! | Outdoor Rooms on a Budget: Our 10 Favorites From Rate My Space
covered patio string lights
Cute covered deck idea
HGtv "design on a budget".( back of house outdoor living space! floor/deck, railings, overhead, curtaining, furniture details worth replicating. !)
outdoor spaces on a budget | Outdoor Rooms on a Budget: Our 10 Favorites From Rate My Space
Deck Edge Planters
Gardens Beds, Idea, Edge Planters, Decks Design, Landscape Around Deck, Flowers Boxes, Planters Boxes, Decks Planters, Decks Edge
Flower box idea
Garden beds surrounding deck
Deck Planter Box.
Love this idea to landscape around deck and add different heights and interest.
Stamped concrete that looks like wood.
Concrete Deck, Concrete Patio, Idea, Floors, Wood, Stained Concrete, House, Stamped Concrete, Stamps Concrete
DIY Stamped Concrete Patios - can be made to look like stone, wood, slate, etc. and stained a variety of colors. I must do this if my next house has a concrete patio!!
Stamped and stained concrete deck to look like wood. Great idea!
LOVE stamped concrete! Patio off kitchen and family room scored and stained concrete to look like wood floors on the patio
stamped concrete patios can be made to look like stone, wood, slate, etc. and stained a variety of colors | great ideas
Love this. Chances of the kids smashing their heads on one of those stools though? High.
Dreams Home, Swimupbar, Dreams Backyard, Pools Bar, Dreams House, Outdoor Kitchens, Poolbar, Swim Up Bar, Outdoor Pools
outdoor kitchen and swim up bar #outdoorkitchen #outdoorkitchens #swimupbars #home #forthehome #outside #pools
Stunning outdoor #kitchen with pool and swim up bar. Perfect for a relaxing day or barbecue with friends and family. #pool #barbecue #outdoorkitchen #bar #poolbar
Outdoor kitchen and swim up bar, the other side of my dream backyard!
To go along with my dream home that i will never see :( An outdoor pool bar and built-in barbecue grill/pit
Outdoor kitchen, fireplace and pool bar= dream house
Not sure why I don have these installed!! - Upgrade a Wall Outlet to USB Functionality - You can get one at Lowes or Home Depot for $15.
Plugs, New House, Wall Outlets, Usb Wall, Usb Functional, Low, Home Depot, Great Ideas, Usb Outlets
Great Idea for home owners! I had no idea!! - Upgrade a Wall Outlet to USB Functionality - You can get one at Lowes or Home Depot for $15. Need these when we get our new house
Seen the plugs at Dunkin Donuts, and it saves on plugs!! - Upgrade a Wall Outlet to USB Functionality - You can get one at Lowes or Home Depot for $15.
I had no idea!! - Upgrade a Wall Outlet to USB Functionality - You can get one USB outlet at Lowe's or Home Depot for $15.....Awesome! I want one in my kitchen.
USB WALL OUTLET: Upgrade a Wall Outlet to USB Functionality - You can purchase these at Lowes, Home Depot & Menard's for $15.
The Saying On The Bottom Completes This Piece! Love!!
Wall Decor, Family Birthdays, Gifts Ideas, Gift Ideas, Wedding, Cute Ideas, Great Gifts, Families Date, Important Dates
Neat idea- important dates, and the bottom quote says, "What a difference a day makes". Great gift idea
Fun idea for family birthdays and other remarkable family dates.
lThis is such a cute idea! Great gift idea too.
Important Family Dates Wall Decor. Idea: wait til all box are married, then add on the wifes' birthdays and the wedding dates. It will be a good, big statement piece! Do it in Mentone where we all gather!
this is a pricless wedding gift idea
Cute idea for important dates wall decor
Bath and a fire place?! I need this!! This should go on my dream home board, but it's going on our first home board bc this needs to happen asap.
Dreams Home, Bath Tubs, Fireplaces, Bathtubs, Dreams Bathroom, Dreams House, Master Bath, Hot Tubs, Fire Places
Fireplace at the bathtub, dream house master bath!
Fire place bath. @Brad Hixson as long as we're dreaming of a dream home, let's add a fireplace in the bathroom.
Tiled fireplace next to a nice big spa bath tub... so relaxing! #design #decor #home #bathroom #interiors My dream bathroom!!
fire place near bath tub or hot tub
Bathtub fireplace = dream bathroom
Designer Christopher Grubb installed this double-size shower for two.
Luxury Bathroom, Bath Remodel, Dreams House, Bathroom Remodel, Shower Tile, Bathroom Ideas, Masterbathroom, Design Blog, Master Bathroom
Natural Stone Bathroom and Walk in Glass Shower - Luxury Bathroom Remodel Ideas 2013 by www.BathroomHeater.org
luxury bathroom ideas
Conspicuous Style Interior Design Blog: My Favorite HGTV Images & Makeovers. LOVE that roll in shower!
Shower Tile Patterns Pictures With White Orchid Flower Ornament
master bath remodel
Traditional Master Bathroom - Found on Zillow Digs. What do you think?
A stone or marble bench inside the shower creates a perfect place to relax.
Bathroom Design, Tubs, Luxury Bathroom, Dreams House, Dreams Bathroom, Shower, Bathroom Ideas, Master Bathroom, Spa Bathroom
Master Bathroom ??? :) have a door directly from tub to shower
The most important area in my dream house will be the bathroom! Especially the shower and tub
This spa bathroom features a beautiful platform whirlpool tub and over sized steam room providing a relaxing spa experience. This master bathroom is designed by Christopher Grubb. Contemporary design includes marble flooring and wall niche reserved for candles.
luxury bathroom by http://www.archinteriors.com/ "A couple steps up to an infinity tub and the ...........Continue the spa experience in an oversized steam shower. A richly stained feature wall with softly lit niches and shelves. Found on hgtv.com
Contemporary Luxe Bathroom: For this Malibu, Calif., project, designer Christopher Grubb and Arch-Interiors Design Group redesigned a bathroom on a budget of $80,000. Grubb transformed a minimalist bathroom into a luxurious spa with a stunning glass shower and a sunken tub surrounded by polished stones. From HGTVRemodels.com. Umm can you say amazing my dream bathroom!
bathroom idea - Home and Garden Design Idea's... love this bathroom love the stand up shower & the tub
Zen-Inspired Home Spa This bathroom, designed by Christopher J. Grubb, gives the homeowners a relaxing spa environment in their own home. The oversized steam shower completes the spa experience. A richly stained feature wall with softly lit niches and shelves is the perfect way to add a warm touch for any season. The stone-filled rim around the infinity tub gives the bathroom a Zen feel, making it perfect for relaxing at the end of the day.
Cool idea.
Gift, Thumbprint, Thumb Prints, Father Day, Fingers, Cute Ideas, Families Trees, Fingerprints Art, Kid
Fingerprint art. Would be such a cute idea for a Mother's day or Father's day gift!
Cute idea for a wedding anniversary gift for a family with kids.
Thumbprint family tree- fathers day- david!
Family thumbprints. Adorable. Perfect for this years Father's Day Gift! :)
Oh my cuteness! DIY Family Thumb Print Sign. Father's Day Gift
Neat but also maybe odd? Gift for Father's Day. Finger print art.