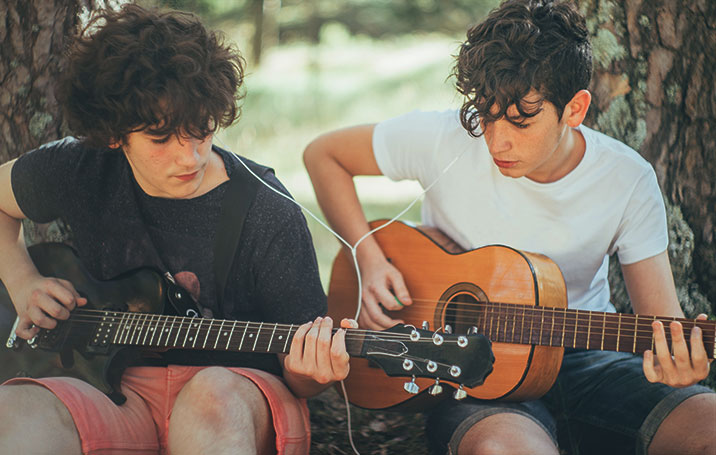 They used Pinterest to find new songs to learn
Join Pinterest to find (and save!) all the things that inspire you.
50+
billion Pins
to explore
15
seconds to
sign up (free!)
❤
Childhood Books, Poetry Books, Childhood Memories, Books And, Childhood Revolvers, Favorite Books, Childhood Favorite, Children Books, Silverstein Books
A childhood favorite
One of my favorite childhood books and I even got the silver addition for my son.
Where the Sidewalk Ends by Shel Silverstein is an excellent poetry book for kids. 5th grade particularly enjoyes this book while they are studying poetry. His books of poetry are very funny, and although they are not colorful, they draw attention because the sketches are very humorous and are sometimes ironic or match up with the poems. I love collecting Shel Silverstein books for my classroom because they can always be pulled out for a "work breaker" quick read!
Fond childhood memories!
Where the Sidewalk Ends, one of my favorite children books
My childhood revolved around this
One of my favorite book of poems
Pinned from
goodreads.com
palahniuk
Chuck Palahniuk, Illness Reading, Fight Club, Best Books Ev, Google Books, Books Complete, Favorite Books, Good Books, Books Beats
The book beats the movie by far...
Fight Club: A Novel - Chuck Palahniuk - Google Books
fight club. In my top 10 favorite movies. Next ill read the book :)
Fight Club, Chuck Palahnuik- My all time favorite book!
Fight Club, good book!
Pinned from
books.google.com
the stand
Worth Reading, Books Worth, Movie, Favorite Books, Easter Centerpiece, Great Books, Stephen Kingth, Stephen King Books, Stephen Kings
stephen king books
The Stand by Stephen King -- Probably my favorite book ever written.
The Stand. Stephen King. great book and movie!
Pinned from
huffingtonpost.com
assholes finish first
Serving Beer, Assholes Finish, Galleries Books, Books Worth, Books Shelf, Tucker Max What, Reading Lists, Books Ebook, Bestselling Assholes
Assholes Finish First. (See comment to I Hope The Serve Beer In Hell...same deal)
the heroin diaries
Nikkisixx, Worth Reading, Shattered Rocks, Life, Nikki Sixx, Heroines Diaries, Books Worth, Rocks Stars, Rock Stars
The heroin diaries, definitely worth reading! I wanna read it again too
The Heroin Diaries: A Year in the Life of a Shattered Rock Star by Nikki Sixx. My favorite member of Motley Crue.
The Heroin Diaries: A Year in the Life of a Shattered Rock Star #nikkisixx
Pinned from
therockbrigadeblog.blogspot.com
the lorax
The Lorax, Kids Books, Lessons Plans, Thelorax, Truffula Trees, Earth Day, Children Books, Dr. Seuss, Dr. Suess
The Lorax is a great childrens book to use on earth day. Dr. Seuss teaches readers not to fool with Mother Nature.
Dr. #Seuss was a trendsetter! #TheLorax is full of brights, pastels, and fur!
Industrial Revolution Lesson Plan Using The Lorax by Dr. Seuss
15 Kids Books for Earth Day | I read the lorax all the time when i was little. great message!
THE LORAX BY DR SEUSS: Over 40-years ago Dr. Seuss published The Lorax . In his search to find a real Truffula Tree a boy must find the Lorax who is a forest guardian who speaks for the trees and protects the forest. The Lorax tries to save the environment and blames big business and greed for destruction of our environment. Visit our blog to find lessons and activities to do with the kids after reading The Lorax by Dr. Suess.
Pinned from
gordonandthewhale.com
i hope they serve beer in hell
Serving Beer, Books Worms, Funny Books, Books Books, Reading Books, Funniest Books, Favorite Books, Tucker Max, Hells Tuckermax
Why I read books
Favorite book
I Hope They Serve Beer In Hell #TuckerMax Laugh out loud funny. Maybe not everyone's cup of tea...
Easily the funniest book I ever read. I Hope They Serve Beer in Hell by Tucker Max, also check out his sequel, Assholes Finish First.
Such a funny book.
Pinned from
coverbrowser.com