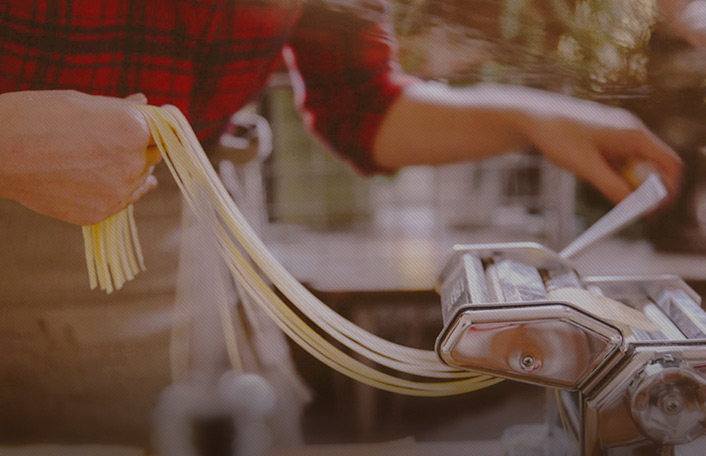 She uses Pinterest to eat healthier
Join Pinterest to find (and save!) all the things that inspire you.
50+
billion Pins
to explore
15
seconds to
sign up (free!)
Back to
Things for My Wall
Things for My Wall
I love you Tra ♥
The Lord, Gods Is Good, Thank You Lord, Exodus 14 14, Exodus 1414, Letting Going Bible Quotes, Favorite Ver, Inspiration Quotes, The Bible
Exodus 14: 14
The Bible continues to amaze me!
Learned this big time today! God is GOOD!!!!
"Letting Go" - Thank you, Lord, for your promises...
Exodus 14:14 ~ the Lord will fight for you
soooooooooo cute
Black Pugs Puppys, Pug Puppies, Dogs, Puppys Eyes, Pet, Adorable, Things, Baby Pugs, Animal
those puppy eyes So Adorable ;)
Black pug puppy #animals #dog #pug #puppy #dog #cute #need #want #adorable #beautiful #love #puglife #belly
Pug puppies are the most adorable thing ever!
#pug #pugs #puppies #animal #dog #cat #pet #pets #animal #fluffy #cute
How would you react if you saw this cute face wake you up in the morning! Black Baby Pug #redoaklife. Red Oak Apartment Homes in New Hampshire is pet friendly. We offer dog friendly options at some of our Manchester and Milford locations. Cats are accepted at every Red Oak apartment. Call us at 603-668-8282. Www.redoakproperties.com.
always.
Inspiration, Quotes, Coffee, My Life, Truths, Word, Living, Mornings, Mottos
Words to live by...
Coffee. More on www.facebook.com/vivalavidalifestyle Inspire, quote
Coffee before doing anything, always. #truth
My words every morning...
coffee love: motto of my life
All comfy cozy...it's love.
Puppys Training, Crazy Dogs, Golden Retrievers, Golden Puppys, Pet, Young Puppys, Cute Labs, Heart Melted, Animal
Pet Spay Info For Cat and Dog Owners
Puppy Training Lessons Online
Golden puppies
Puppies, lil cute labs
I JUST WANT A PUPPY TO SNUGGLE WITH SO BADLY. make me the crazy dog lady <3
♥
One Day, Dogs, Husky Puppys, Siberian Husky, Baby Husky, Blue Eyes, Adorable, Huskies Puppies, Animal
Siberian Husky Puppies #dog #husky #animal
Adorable baby husky puppies
Siberian husky puppies with blue eyes
husky puppies: my absolute favorite kinda of dog! One day I'll have one<3
soooooo cute!
Ball, Dogs, Fluffy Puppys, Chow Puppies, Little Puppys, Chowchow, Baby Bears, Animal, Chow Chow Puppys
little puppy dogs :)
Mini Chow chow puppies! #dogs #animal
chow chow puppies theyr like fluff balls!
I really just want two baby bears :) aka. chow chow puppies!
ChowChow puff balls :)
funny fluffy puppies dogs cute
sooooooo cute!
Little Owls, Heart, Little Birds, Baby Owls, Pets, Adorable Baby, Owls Baby, Big Eye, Animal
Sha, little bird.
#animal #owl #cute I wish owls could be pets
Oh! Its a Baby owl! Baby owls. They are so cute.
Super Extremely Adorable Baby Animals | Baby owls are the new kittens (27 Photos) » baby-owl-5
little owl!
Baby owl. Oh I think my heart just melted.
You know those big eye stuffed animals... he is one of them... minus the stuffed part.
Students Life, Colleges Life, Sotrue, My Life, So True, Funnies Stuff, Totally Me, True Stories, High Schools
SO TRUE. story of my college life...
This was totally me in high school.
Funny stuff
Procrastinate #sotrue
So true! My Life Right Now as a High School Senior
So true! Story of my life.
every student's life lol
Michigan!
Michigan, T-Shirt, Stuff, Tees Shirts, Garden, Funnies, Things, Chicago, Call Pop
You cook with baking soda, you can buy soda crackers. . . but the fizzy stuff you drink is POP. :)
"It's called pop not soda" T-shirt
No. It's all called Coke. Growing up I called every carbonated drink "coke". Then I moved to Michigan and it's all called "Pop". Now it's "soda". Funny how things have different names depending on what part of the U.S you live
i was asked on an airplane leaving from California if i would like something to drink from the flight attendent and i asked her "What kind of POP do you have?" she said "Your not from around here are you? Are you from chicago? We call it soda!"
#such a nerd
Hogwarts, Fantasyworld, If Only, Fantasy World Maps, Fantasy Maps, Middleearth, Middle Earth, Place, The World
My kind of world...personally, I'm planning on moving right in the middle of Hogwarts, Narnia, Camp Half-Blood, and Middle Earth. Seems like the best place to be in my opinion. I'll make the occasional trip out to Wonderland, too. Oh, and I'll have a second home in Neverland.
Fantasy map. I want to go to Camp Half-Blood, Narnia, Hogwarts, Middle Earth, Where the wild things Are, Terabithia, Neverland, Wonderland, Dreamland, Panem, and Land of the Lost!
This is map of the world id love to travel around!! #fantasyworld
I would live in Middle Earth, and then travel to Hogwarts to become a wizard. Then I would travel the world to fight against the forces of evil!
Fantasy World Map.. if only hogwarts was there
always
Coff Breaking, Cafe Idea, Things Coff, Pink Coff Cups, Coff Lovers, Coff Time, Good Idea, Coff Talk, Coff Addiction
A good idea
Because HE lives.
Real, Inspiration, Faith, Jesus Christ, Christian Quotes, Lord Jesus, Savior, Jesus Love, Jesus Save
Jesus saves!
He is more real than what you senses can imagine