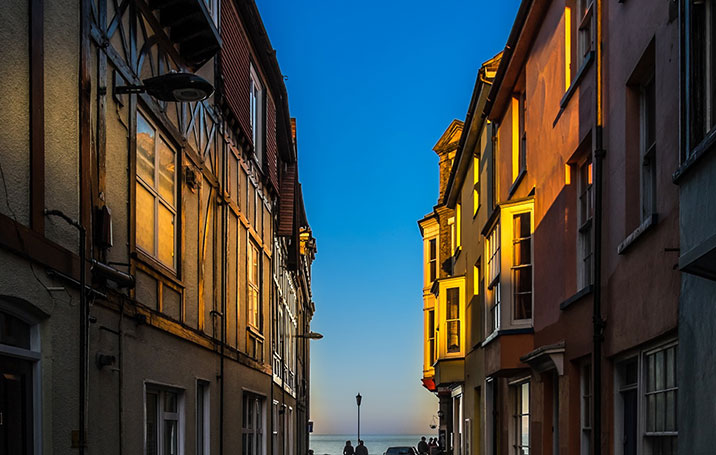 They used Pinterest to explore a new city
Join Pinterest to discover all the things that inspire you.
50+
billion Pins
to explore
15
seconds to
sign up (free!)
Lucille Ball (Joe Phillips)
Ball Quotes, Lucil Ball, Ball Animal, Lucille Ball, Art Caricatures 01, Fat Farms, Caricatura De, Cartoon Porn, Ball Joe
Lucille Ball (Joe Phillips) i would appreciate this from anyone that loves me
lucille ball anime | Commercial Illustration
Day 31: today's pixie has been our muse for decades. AND she had a history of visiting "fat farms" on occasion. She's just like us!
lucille ball quotes - Google Search
Ignacio Nazabal, "Cuba" Every artist dips his brush in his own soul, and paints his own nature into his pictures.  ~Henry Ward Beecher
Inspiration, Wise, Wisdom, Living Life, Art Faces, Rumi Quotes, Weights Loss, Super Women, Mothers Natural
art face collage
Wisdom.....
Quotes #positive #live #life
"Yesterday I was clever...." - Rumi #quotes #quote
Love this, this is how I picture "Mother Nature" to look
Yesterday I was clever, so I wanted to change the world. Today I am wise, so I am changing myself. #Rumi #inspiration
New for 2012 "Boo" ghost pumpkin gourd birdhouse.
Art Carving Gourds Wood, Gourds Galor, Pumpkin Gourds, Gourds Birdhouses Lov, Gourds Ideas, Ghosts Pumpkin, Gourds Geous Birdhouses, Gourds Art, Adorable Birdhouses
New for 2012 "Boo" ghost pumpkin gourd birdhouse. Love this one!
Pinned from
Uploaded by user
Shhh...
Wall Art, Wallart, Charleston Sc, Charles Darwin, Street Art, Old Man, Charlesdarwin, Charleston South Carolina, Streetart
Artist:Unknown #graffiti #tag #urbanart #art #streetart #picoftheday #Wallart #urban #street #graffitiart #graff #paint #artist #streetphotography #urbanphotography #tagging
street art #Bansky #Streetart #Murales #art
charles darwin - charleston, sc
#Street art #Wall Art #Darwin
Charles Darwin street art
OLD MAN HIDING STREET ART
3D street art
3D Street Art, Yogyakarta, The Artists, Street Art Utopia, Streetartutopia, Blue Hair, Indonesia, House, Graffiti Artists
Street Art in Yogyakarta, Indonesia -- "Painted on the ruins of several houses in a village destroyed in the 2010 eruption of Mount Merapi were poignant echoes of the life before the eruption."
STREET ART UTOPIA » We declare the world as our canvasStreet Art in Yogyakarta, Indonesia » STREET ART UTOPIA
Street Art in Yogyakarta, Indonesia Love this. I want blue hair.
Street art in Indonesia. Would like to know the artist.
Graffiti artist Indonesia Style
Amazing street art from Paris, France. Photo by Kriebel.
Street Art Utopia, Wedding Day, Paris France, Blowing Bubbles, Photo, Utopia 000, Alice Pasquini, Street Art Graffiti, Streetart
street art graffiti Vitry-sur-Seine - Alic Pasquini #streetart
Paris, France - Alice Pasquini. Photo by KrieBeL...
Street Art Utopia 000 #streetart
"I'm just blowing bubbles...": Street Art Utopia 000
#Amazing #graffiti! #Love teach you #art! Select #StarFleetYachts for your #wedding in #Kemah, #Texas. We make your wedding day memorable by providing quality #food and #awesome #floral #decoration. Book us now for your #wedding. Dit vind ik ook een mooi werk. Het kindje is aan het spelen op straat. Al die verschillende kleuren, het is net echt.
I Love gourd art!! by Gary Kvalheim
Wisconsin, Wood, Autumn Leaves, Colors, American Gourds, Leaf Gourds, Gourds Paintings Galleries, Photo Galleries, Gourds Art
American Gourd Society photo gallery
Gourd by Gary Kvalheim member of Wisconsin Gourd Society and American Gourd Society
Wow..... More Gourd Art, some is done with wood burning, some with carving, other with paints, still others with.... check it out for yourself, it's a fun topic to browse.
Gourd vase Gorgeous color!
Chatham Artists Guild - Carol Kroll "Ode to Nature"
Gourds Geous, Art Gourds, Gourds People, Carol Kroll, Decor Gourds, Artists Guild, Carvings Gourds, Artists Types, Gourds Art
carved gourd! Chatham Artists Guild - Carol Kroll "Ode to Nature"
Gourd Art with Owls!! -- carol kroll art | Ode To Nature
gourd
Gourd Art, Favorite Things, Amazing Weights, Gorgeous Gourds, Beautiful Gourds, Things Looking4Anidea, Carvings Gourds, Weights Loss, Gourds Art
Carved gourd art - rustic but delicate, love the colors
~ Gourd ~ Absolutely beautiful.... gourd art by Barbara Hallman http://www.gourdfestival.com/
gorgeous gourd art by Barbara Hallman
Fine art gourd by Mary Beth Hogue
Art 1600 Mapleleav Jpg, Bernadette Gourds, Michigan Artists, Gourds Creations, Art Ideas, Carvings Gourds, Maple Leaves, Gourds Crafts, Gourds Artists
Maple Leaves
Bernadettes Gourd Creations: Other Gourd Artists
Gourd Art Ideas - Bing Images