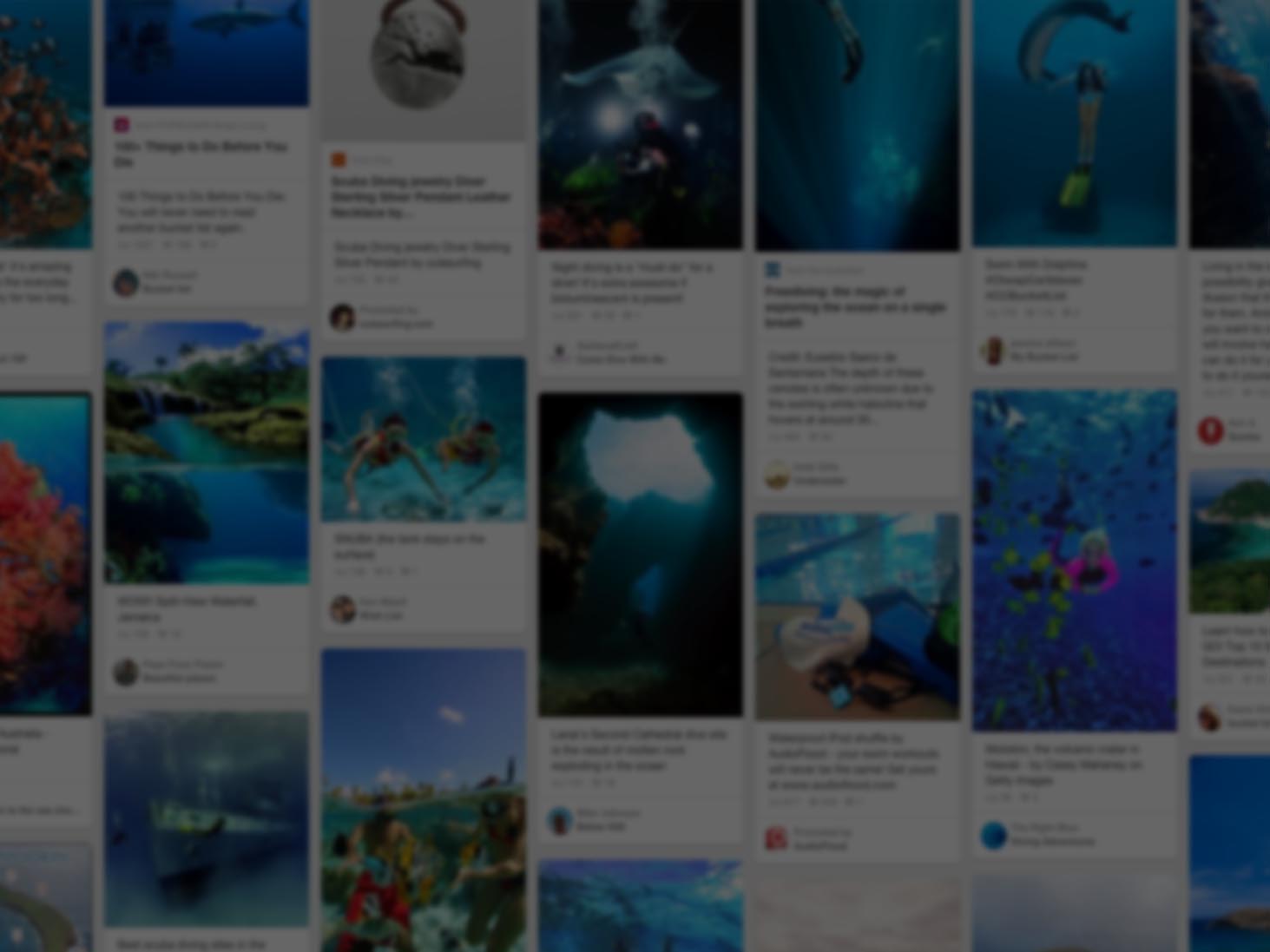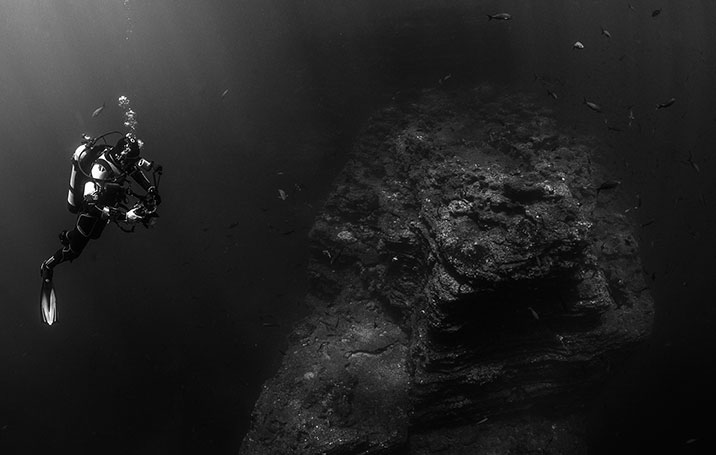 He used Pinterest to go deep
Join Pinterest to find (and save!) all the things that inspire you.
50+
billion Pins
to explore
15
seconds to
sign up (free!)
Recipes
Fuel up Friday Recipes - Healthy Recipes
---
March is National Nutrition Month and JCPH wants you to Rethink Your Drink! Try some delicious Strawberry Pineapple Lemonade! #FuelUpFriday
Foodies Physicians, Sonali Ruder, Strawberries Pineapple, Agaves Nectar, Recipes, Bia Rich, Guest Bloggers, Pineapple Lemonade, Physicians Sonali
Rich and Sweet by Bia Rich: Guest Blogger - The Foodie Physician's Sonali Ruder - Strawberry Pineapple Lemonade Strawberry Pineapple Lemonade Makes 6 servings 1 cup chopped strawberries 1 cup chopped pineapple 1/3 cup agave nectar 1 cup freshly squeezed lemon juice 4 cups cold water Place the strawberries, pineapple and agave nectar in a pitcher. Mash them together using a muddler or the handle of a wooden spoon. Add the lemon juice and water and stir to combine. Serve lemonade over ice. One serving: Calories 85; Fat 0.2g (Sat 0g); Protein 0.5g; Carb 22.8g; Fiber 1.1g
March is National Nutrition Month and JCPH wants you to "Enjoy the Taste of Eating Right" with this healthy Hummus recipe! #FuelUpFriday
Healthy Hummus Recipes
March is National Nutrition Month and JCPH wants you to "Enjoy the Taste of Eating Right" with this healthy Hummus recipe! #FuelUpFriday #feelbetterfaster
10 Tangy Cranberry Recipes that Are Heart-Healthy
Cranberries Sauces, Cranberries Recipes, Thanksgiving Recipes, Gingers Recipes, Sauces Recipes, Delicious Recipes, Healthy Recipes, Cranberry Sauce, Holidays Meals
Healthy Thanksgiving Recipes, as Easy as Pumpkin Pie!
Recipe // Cranberry Sauce with Lime and Ginger - The festive color and tangy sweetness of this ginger-accented relish makes it an ideal side dish for holiday meals.
Get our best cranberry sauce recipes are gathering into one delicious recipe collection.
10 Tangy Cranberry Recipes
Ditch the canned cranberry, everybody! This Cranberry Sauce with Lime and Ginger recipe is a healthy alternative with fresh ingredients and a lot less refined sugar! Nutrition Facts: Servings Per Recipe 12, cal. (kcal) 80, carb. (g) 21, fiber (g) 1
Make breakfast fun with a kid-friendly breakfast recipe! Berry Smoothie Pancakes. #FuelUpFridays
Healthy Pancakes, Blueberry Compote, Pancakes Breakfast, Pancakes Recipes, Martha Stewart, Whole Wheat Pancakes, Healthy Breakfast Recipes, Waffles Recipes
Best whole wheat pancake recipe I've found.
Free Pancake Recipes at http://perfectpancake.futtoo.com #pancakes #pancake #breakfast
healthy pancake, french toast, + waffle recipes.
Healthy breakfast recipes
Whole Wheat Pancakes with Fruit compote from Martha Stewart website
Whole wheat pancakes with blueberry compote.
Talk about luck for the New Year, try this cornbread with your black-eyed peas.Good-for-You Cornbread
Low Sugar, Tippin Cornbread, Breads Recipes, Trail Of Tear, Honey Butter, Corn Cakes, Cakes Recipes, Corn Breads, Cornbread Recipes
Fannie Farmer's rich corn cake recipe
SCHOOL @ HOME: If You Lived during the Trail of Tears Lesson Plan
Low sugar southern corn bread recipe (Video)
Tippins Cornbread Recipe and AMAZING Honey Butter to go with it!
Wondering what to do with all that left over turkey? How about some yummy Mexican style Turkey Ole! #FuelUpFriday
Crock Pots Recipes, Recipes Collection, Slow Cooker Recipes, Freezers Ready, Crockpot Recipes, Weights Watchers Recipes, Healthy Recipes, Weight Watchers Recipes, Crock Pot Recipes
Slow Cooker Recipe Collection - WW Crockpot Recipes
Instead of batter-dipped, deep-fried, fat-filled nuggets, try this easy and healthy alternative: Almond-Crusted Chicken Fingers - #FuelUpFriday
Food Recipes, Chicken Nuggets, Chicken Fingers Recipes, Almonds Crusts Chicken, Organizations Recipes, Almondcrust, Healthy Chicken, Chicken Tenders, Almond Crusted Chicken
Almond-Crusted Chicken Fingers Recipe at Chicken Nuggets, Almond Crusts Chicken, Organic Recipe, Healthy Kids, Chicken Fingers, Healthy Recipe, Food Recipe, Healthy Chicken, Chicken Tenders
Think you can't have pasta without the guilt? Think again! Delicious Heavenly Chicken W/ Angel Hair Pasta #FuelUpFriday
Recipe, Heavens Chicken, Food, Hair Pasta, Ads Lemon, Yummy Recipies, Chicken Sausages, Yummy Stuff, Angel Hair
but its a combo of this recipe...
Angel Hair with chicken sausage, tomatoes and kale
Craving Mexican Food but don't want the calories? Try these Healthy recipes in English & Spanish! 1.usa.gov/NVO9zc #FuelUpFriday
Savory Chicken, Mexicans Cuisine, Mexicans Food, English Spanish, Cravings Mexicans, Healthy Food, Healthy Recipes, Chicken Picadillo, Picadillo Recipes
This sweet and savory Chicken Picadillo recipe is sure to be a hit!
Blueberry Banana Muffins? Yes please! Make these nutritious goodies ahead of time & be prepared for on-the-go mornings. #FuelUpFriday
Blueberries Bananas, Breakfast Ideas, Yummy Food, Blueberries Muffins, Banana Muffin Recipes, Sweet Tooth, Bananas Muffins Recipes, Yummy Goodies, Favorite Recipes
Blueberry Banana Muffins - a twist on your classic blueberry muffin!
Blueberry Banana Muffins Recipe | MyRecipes.com
Breakfast Parfait
Sweet Snacks, Slim Breakfast, Healthy Snacks, Dr. Oz, Perfect Yogurt, Breakfast Sundaes, Healthy Food, Breakfast Recipes, Greek Yogurt
6-Flavor Slimming Breakfast Sundae Dr Oz Yogurt Parfait
6-Flavor Slimming Breakfast Sundae - healthy food is DELICIOUS
Parfait-A healthier sweet snack
Healthy snacks!
6-Flavor Slimming Breakfast Sundae | The Dr. Oz Show -- good for work mornings if you mix the dry ingredients before. Use Greek yogurt for extra protein.
Wake-Up Breakfast Smoothies
Cups, Bananas Smoothie, Food, Smoothie Recipes, Strawberries Bananas, Healthy Recipes, Healthy Smoothie, Drinks, Breakfast Smoothie
20 Healthy Smoothie Recipes - Prevention.com Strawberry Banana
Yummy!! Blueberry Banana Smoothie Healthy Recipes from Springfield Clinic's Health Library. 1 frozen ripe banana 1/2 cup frozen blueberries 1 cup skim milk
Healthy Recipe From Joy Bauers Food Cures Fruity Breakfast Milkshake
Strawberry Banana Smoothie •1 cup plain nonfat yogurt •1 banana •1/2 cup orange juice •6 frozen strawberries
Great low calorie afternoon coffee pick me up. Nice substitute to one of those high calorie coffee drinks. Recipe by Joy Bauer: 3/4 cup cold coffee, 1/4 cup nonfat vanilla yogurt, 1/2 of a medium frozen banana, 1 Tbsp. chocolate syrup, 3 ice cubes. Put all in blender. Only 120 calories
Fruity Breakfast Smoothie - This sweet, fruity shake (really, a healthy smoothie) is filled with protein, fiber, and bone-building calcium. Slurping with a fun straw is a must!