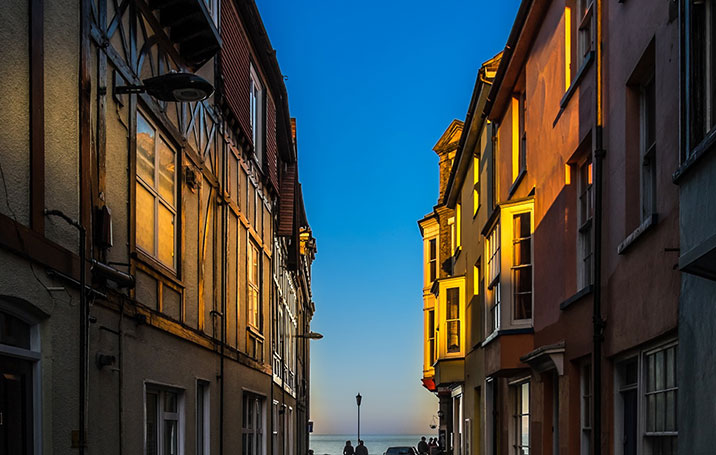 They used Pinterest to explore a new city
Join Pinterest to find (and save!) all the things that inspire you.
50+
billion Pins
to explore
15
seconds to
sign up (free!)
Back to
Thought Provoking
Thought Provoking
live simple, dream big, be grateful, give love, laugh lots
Dreams Big, Good Life, Be Grateful, Living Laughing Love, Living Life, Laughing Quotes, Life Mottos, Living Simply, Laughing Lots
#live #simply #dream #big #grateful #give #love #laugh #quote
dream big and live life
Good life motto.
Live simply. Dream big. Be grateful. Give love. Laugh lots. #live #laugh #love
Pinned from
thesassyhoe.tumblr.com
I took the other path
Thoughts, Quotes, My Life, Truths, Funny Stuff, So True, Humor, Ecards, True Stories
#funny #quotes #truth
Ecards, how do you know my life?
So true! #funny #quotes
Humor
true story.
♥ this
Relationships Quotes, Remember This, Cant Wait, Walks, True Love, Truths, Looks Forward, So True, True Stories
"Someday someone will walk into your life and make you realize why it never worked out with anyone else." ....so so true, love this :)
This is so true yet so hard to believe when you are heart broken. I wish we could all remember this when the pain is unbearable. God bless the broken roads!
REMEMBER THIS, BECAUSE IT IS THE TRUTH
so true! cant wait :)
#relationship #quotes. So true :)
something to look forward to!
True story and I am so glad that person that walked into my life is you babe! <3
keeping this in mind and looking forward to better days..... Just keep swimming, swimming, swimming.
so true, things do work out.
keeping this in mind and looking forward to better days +++Visit http://www.quotesarelife.com/ for more quotes on #teens and #growingup
keeping this in mind and looking forward to better days... Gotta remember this.
#oneday
My live by quote... I end my saying with: " persevere"
Daily reminder
Keep Swim, Daily Reminder, Oneday, Remember This, Quotes, Work Outs, Looks Forward, So True, Living
Pinned from
queenoffree.net
That Girl
That Girls, Inspiration, Keep Smile, Quotes, Happy, My Life, So True, Goals In Life, The One
Inspirational Quotes| Sammie Tillman
my goal in life
I want to be rememebred as the girl.... Probably 1 of my favorite quotes of alllll time! #quote #smile #happy my life right now.
<3 So true! I love for people to be happy whether I am or not :)
I want to be remembered as the girl who always smiles even when her heart is broken, and the one that could always brighten up your day, even if she couldn't brighten her own. I want to be that girl. #Quote
Keep smiling <3
Pinned from
laurenconrad.com
The Original Mustache Sunglasses
Sunstach, Idea, Moustache, Originals Mustache, Mustache Glasses, Sun Stach, Mustache Sunglasses, The Originals, Vintage Style
Amazon.com: New Vintage Style Wayfarer Mustache Sunglasses Black Frame & Lenses (Style 1): Clothing
sunstaches
Sun Staches @Desiree Clary
mustache glasses
Sun-Staches – The Original Mustache Sunglasses. Fun Party Idea :-)
here you go belardo ...instant moustache
.
Accepted, Absolutely, Quote, Some People, My Life, Well Said, So True, Quiet People, True Stories
True story.
For me .. yes, one would be wise to heed these words!! I have been so underestimated in my life at time because this is me..
Absolutely
Ive never seen something as well said as this! Its so true!
A great quote for quiet people
"Don't ever mistake my silence for ignorance, my calmness for acceptance and my kindness for weakness" - Quotes
some people should know
Pinned from
drrosedale.com
.
Inspiration Words, Inspiration Typography, Prayer Prints, Quotes Inspiration, Cream 11X14, Favorite Quotes, Favorite Prayer, Design, Serenity Prayer
my all time favorite prayer <3
Serenity Cream 11x14, $21, now featured on Fab.
my favorite quote
Serenity Prayer print
Inspirational typography
I love the way the serenity prayer was designed by Logophilia
So sweet.
Life Quotes, Relationships Quotes, Lovequotes, Favorite Hello, Funny Quotes, Things, Inspiration Quotes, Love Quotes, Hardest Goodby
awwww.... first thing i'll say to my man. HAHA
Sweet Quote of the Day | LuxeLiving -- The Spotlight BEAUTY AND FASHION HOME DECOR Beauty and Fashion,   Home Decor,   ← The Best Milk Chocolate Chip Cookie Recipe Ever, Sweet Quote of the Day March 19, 2012, This entry was posted in Inspirational Quotes, and tagged chalk art, , i want to be your favorite hello and your hardest goodbye, , Inspirational Quotes, , love quotes, , sweet quote, . Bookmark the permalink, . Leave a Reply Cancel reply, Your email address will not be published. Requi...
Favorite hello & hardest goodby
new love and relationship quotes with pictures | favorite hello inspirational art life quote cute relationship sweet ...
Pinned from
luxefinds.com
Bob Marley (:
Remember This, Perfect Man, Perfect Guys, Bobs Marley, Bob Marley Quotes, Well Said, So True, Favorite Quotes, Love My Man
Bob Marley. Seriously my favorite quote of alllll time.
well said Bob Marley (:
So true. Lucky to have found the perfect man for me :)
Thank You Bob Marley. Beautiful. I love my man, and he is perfect for me.
I must remember this. <3 Bob Marley
i love Bob Marleys quotes
The one perfect guy.. -Bob Marley. :)