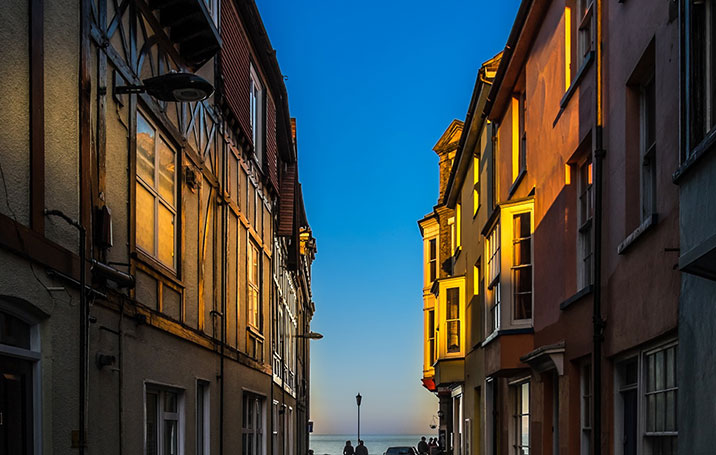 They used Pinterest to explore a new city
Join Pinterest to find all the things that inspire you.
50+
billion Pins
to explore
15
seconds to
sign up (free!)
Back to
Oh the places I'll go...
Oh the places I'll go...
Travel
Bugs Bites, Adventure, Inspiration, Happily Infection, Favourite Quote, Posters Quotes Thoughts, Travel Bugs, Travel Quotes, Favourit Quotes
#TravelBug Travel Quote
My favourite quote and my travels make me very happy #makesmehappy @Blanca Carlson Carlson Carlson Prado Stuff UK
Once the travel bug bites...
Happily Infected :)
Sunset over Arno, Florence - Italy
Florence, Florence Italy, Sunsets, Beautiful Places, Tuscany Italy, Bridges, Pont Vecchio, Arno, Photo
Sunset over Arno, Florence, Italy.____ Beautiful place!
Florence, Italy - Sunset over the River Arno. Did you know? The closest bridge in this photo is the Ponte Vecchio - it was the only of Firenze's many bridges that survived the bombings of WWII!
Bridges at Sunset in Florence, Tuscany, Italy. Go to www.YourTravelVideos.com or just click on photo for home videos and much more on sites like this.
Sunset over Arno ~ Florence, Italy (photo by Guiseppe Torre, Firenze, Toscana, Italia)....
Cinque Terre, Italy!
Cinqueterre, Bucketlist, Cinque Terre Italy, Buckets Lists, Favorite Places, Colors, Day Trips, Beautiful Places, Travel
Cinque Terre, Italy. My favorite place I went while traveling through italy!!!
Seaside, Cinque Terre, Italy. #travel #italy #europe #bucketlist #rocklandtoyota #rockland #county #newyork
Cinque Terre Italy- Such a beautiful place. The bright colored houses and the blue of the sky and ocean. Beautiful.
Manarola, Italy - It's in the province of La Spezia, Liguria, northern Italy. A unique place called 'Cinque Terre ' (which means Five Towns literally and this is one of the town, they are right next to each other). If you go to Tuscany, you can make a day trip there. travel destinations #travel #wanderlust #explore
Been there! Seaside, Cinque Terre, Italy. Add it to you're "travel bucket list"!
Have you walked Cinque Terre? Help the kids enjoy the stairs by guessing how many there are! #Italy #travel #CinqueTerre
Positano, Italy
Positano Italy, Buckets Lists, Vacation, Amalfi Coast, Beautiful, Places, Italy Travel, Amalficoast, Destination
Positano, Amalfi Coast, South Italy. One of my bucket list places. Beautiful!
Positano, Italy #AmalfiCoast #travel #vacation
Summer wonderland in Positano, Italy. Beautiful beaches, people and architecture. #italy #travel #vacation #photography
What we wouldn't give right now to be on the beach in beautiful Positano, Italy. #travel #italy #destination
sounds like a place i could like
Gruyer Switzerland Cheese, Buckets Lists, Chee Gruyer, Eating Chocolates, Beautiful Places, Castles, Chee Factories, Cheese Factories, Favorite Chee
Gruyeres, Switzerland. A beautiful place and great cheese. I'd love to go back
Eat Chocolate from Switzerland in Switzerland
go to cheese factory
Bucket list
All the things I love in this world. Cheese, chocolate, and castles
Maldives
Beaches House, Dreams Vacations, Resorts, Best Quality, Islands, Honeymoons, The Maldives, Borabora, Heavens
Lost heaven in Indian ocean. Island Laamu. My dream beach house...
Bora Bora Island!!!!! Please don't talk. This calls for silence.... My dream vacation. Have you seen anything so lovely? Didn't I say please don't talk!!!!
Honeymoon - Komandoo Maldives Island Resort, Private overwater beach bungalow!
BORA BORA. #borabora #beach #plage #sky #travel #vacation #luxury
Beach Cottage, The Maldives Islands. DREAM vacation!
Beach Cottage, The Maldives Islands. Beach house!
Aruban bungalow
Sunday Brunch, Dreams Home, Beaches House, Beautiful, Dreams House, Places, Florida Beaches, The Bahama, Dreamhous
Sunday brunch (60 photos) - sb-random-3
Travel the world with Private Jet Charter. Charter a Jet with us - http://www.privatejetcharter.com Luxury Executive VIP Jetsetters Sunset Love Aviation Fly Plane Aircraft Sun Holiday Sky Ultimate Flying Happy Adventure Holiday Amazing Style Places Words Inspiration Favorite Tips JetSetter Vacation Spots Ideas Jetset Jetsetter Quotes Airline Gulfstream Helicopters Learjet Legacy Business Lifestyle Locations Beautiful Places AviGeek Hire Flyer World
Florida's Beach House What a dream house
My dreamhouse
Eco-Luxury Hotel for the Bahamas' Star Island – Inhabitat - Sustainable Design Innovation, Eco Architecture, Green Building
Aruban Bungalow - My Dream Home
...every Saturday in the fall :)
Death Valley, Football Seasons, Favorite Places, Sunsets, Football Stadiums, Clemson Tigers Football, Colleges Football, Clemson Football, Deathvalley
Classic Death Valley, My favorite Place.
DeathValley!
Home of the most exciting 25 seconds in college football!!!
Is it football season yet?
Clemson Tiger Football Stadium! Death Valley! They say its LOUD
Clemson Football Stadium
Death Valley Sunset!