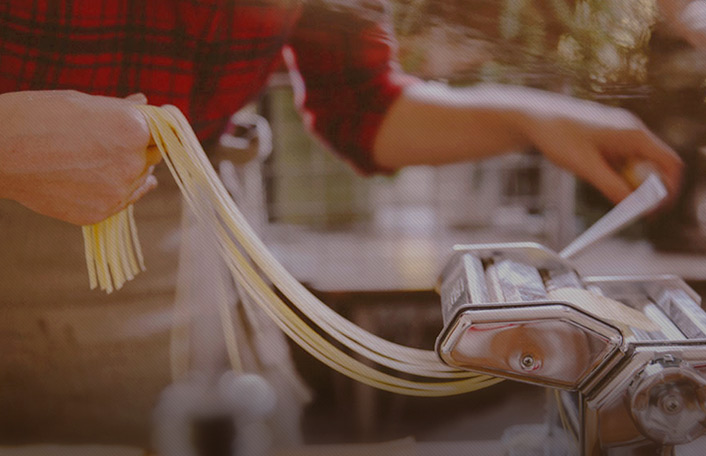 Welcome to Pinterest!
Join Pinterest to find all the things that inspire you.
50+
billion Pins
to explore
15
seconds to
sign up (free!)
Back to
My Favorite Escape
My Favorite Escape
gun
Zombies Apocalyp, Shotguns Shells, Smoking, Hunting, Pictures, Bangs Bangs, Photography, Bullets, Shooting
I love this picture & shooting =]
PoP! Red Shotgun Shell.... colorsplash photography
A day spent shooting clay is a good day ... PULL!!!! #guns #gun #handguns #rifles #bullets #hunting #gunsandhunting
Haha, a bullet flies out from the gun. It is so cool how the photographer can capture this motion of the bullet with smoke coming out too.
Bang, bang !
Apple
Job Apples, Originals Gifts, Apples Wallpapers, Gifts Card, Apples Products, Google Search, Apples Logos, Mac Wallpapers, Steve Job
Probablemente el encanto de Apple no es el mismo desde la muerte de su creador Steve Jobs, pero lo cierto es que en la batalla comercial la marca sigue dando la pelea. Al menos eso quedó reflejado en el último Ranking de Interbrand, en el que la tecnológica desplazó a Coca Cola del número uno. La firma de Cupertino […]
secret apple product - Google Search
Mac Wallpapers
Think Different Apple WallPaper HD - http://imashon.com/brands-logos/think-different-apple-wallpaper-hd.html
Victoria Secret Original Gift Card - p-interest.in/ Apple vemanjj
I love this
Book Georgia, Girls Hunter, Country Girls, Creek Ranch, Georgia Pellegrini, Book Review, Pellegrini Book, New Book, Boern Texas
Girl Hunter by Georgia Pellegrini book review & giveaway on Family Fresh Cooking. Trip to Boerne Texas, Joshua Creek Ranch food blogger highlights.
Girl Hunter (new book!)
books.
Libraries, Bookshelves, Living Rooms, Expo Beams, Decoration, Interiors, Book Shelves, House, Dark Wall
living room. wooden ceiling. book shelves
dark walls make for a cozy library and #living room design #luxury house design #interior design #home decorating before and after #home designs
Books.
Cookbook Shelf In Kitchens, Kitchens Bookshelf, Bookshelf Idea, Articles, Beaches House, Beach Houses, Cookbook Shelves, Floating Bookshelves, House Idea
bookshelf idea
exPress-o: Home Inspiration: Cookbook Shelves
kitchen bookshelf
beach house ideas...
books
Loft Libraries, Living Rooms, Stairs, The Loft, Dream House, Book Nooks, Reading Nooks, Loft Spaces, Reading Loft
Loft library! Oh my word. I need this in my dream house...
A loft library is amazing, especially if the stairs were painted to look like classics with a little reading nook built into the side in front of a giant window. Stairs
Utilize a small loft space as a book nook instead! living room. loft. library. home decor and interior decorating ideas. vaulted ceilings
The loft library, the stairs, the slanted ceiling!
Love the curved stairs to small reading loft.
Books
Libraries, The Doors, Book Stores, Book Arches, Confectionary, Bookstores, Candy Stores, Place, Heavens
Bookstore Entrance, Lyon, France ( this will be the door to kelly's room or library)
Heaven. Books. Library. Nook.
This book arch is the entrance of a book store "Le Bal des Ardents" in Lyon (Rue Neuve), France.- 2nd best library ever
This book arch is the entrance of a book store "Le Bal des Ardents" in Lyon, France. I need to find this place.
book
Nature, Reading Book, Secret Places, Beautiful Places, Trees, Reading Nooks, Things, Reading Spots, Heavens
Books, grass, trees // Inspiring idea: think of the most beautiful place you know of, go there, and read.
I stretched out stiffly in the grass, my head dizzy from a sudden blood rush as I sprawled out of my sitting position and onto the grass. I'm not sure how long I'd be sitting with my back against that tree, but it could've easily been hours. And I really didn't mind that. Sure, I had better things to do, things I was supposed to be doing, and things that should've been done yesterday. But you see, I'm so incredibly lazy that sometimes, I really don't give a damn when I should.
Reading nook
books and secret places
Natural reading spot
summer reading. #books, #reading, | http://birdofparadise3304.blogspot.com
This is like... a little piece of heaven. Nature, books, and music all at once. <3 <3 <3
Books and more books
Favorit Things, Bookmarks, Old Book, Inspiration, Vintage Book, Reading Book, Still Life, Good Book, Feathers
Inspiration
#reading #books
fragile because it's an old book, or does the feather represent the fact that the book is so old it was written with a quill pen originally?
Feather and vintage book - beautiful!
A good book & yes a feather...
♥ Two of my favorite things: a feather and a book
Lovely Photograph. Feather. Book. Still life.
feather bookmark
books upon books...
Bookshelves, Dream Come True, Dream Libraries, Dream House, Homes Libraries, The Beast, Dreamhous, Heavens, Dream Rooms
I want this big of a library in the dream house I will build one day!
Bookshelves in a castle. Beauty and the Beast?
This is my dream room!
I have died and gone to Beauty and the Beast heaven.
just like Beauty and the Beast! what a dream come true!
O! M! G! My dream library like from Beauty and the Beast!!!
Home library. Reminds me of Beauty and the Beast!
a girl can dream #library #dreamhouse
Books Books Books!
Covers Book, Reading, Old Book Pages, Book Worth, Stacking Of Book, Antiques Book, Vintage Book, Book Covers, Old Books
vintage book covers
stacks of books -
Adding select old books to collect, read and decorate library shelves brings special character, charm, beauty and enjoyment.
ceramic books combined with real antique books
books books books
Worth Reading, Dessen Book, Book Worth, Sarah Dessen, Inspiration Pictures, Book Flower, Things, Pretty, Fairies Tales
My fairy tale
"it shouldnt be easy to be amazing. then everything would be. it's the things you fight for and struggle with before earning that have the greatest worth. when somethings difficult to come by, you'll do that much more to make sure it's even harder- if not impossible to lose." - Sarah Dessen
Inspiring picture floral, pastel, pink, pretty. Resolution: 498x332 px. Find the picture to your taste!
I spy Sarah dessen! This pic is too pretty not to repin.
Sarah Dessen books 👌
Jane Austen is definitely worth reading!
books, flowers, relax, roses
Books, books, books!
Book Stores, Old Book, Antiques Book, Vintage Book, Earth Tones, Oldbook, Book Covers, Good Book, Leather Book
Good books and the time to read them...
old leather books
Vintage books image. Something about old books makes me want to create something new.
palides: Vintage Book Store 01 (by Coultl)
love antique book covers
Old worn and beautiful books in earth tones
Books
Bookshelves, Stairs, Book Nooks, Homes Libraries, Spirals Staircase, Loft, Reading Nooks, Small Spaces, Place
Hmm.. bookshelves in place of railings in the loft?
books! nook! loft! spiral staircase! tall rolling stepladder! skylight!
Book nook loft with spiral stairs. Would love this to be my room
A home library loft w/a spiral staircase and reading nook! Wow.
small space with bookshelves and spiral stairs.