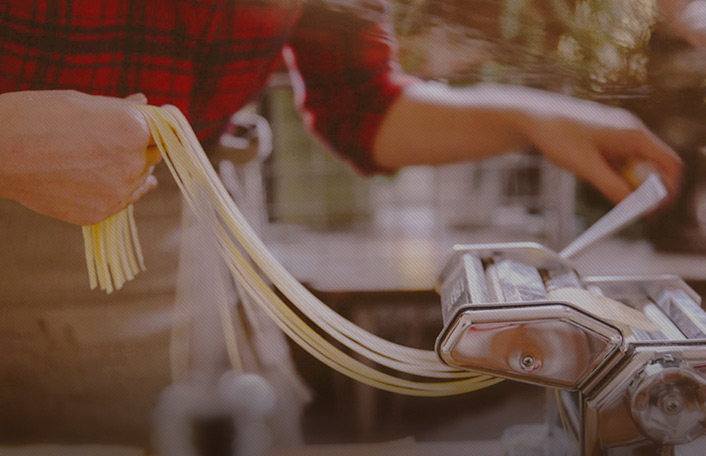 Discover and save millions of hand-picked recipes
Join Pinterest to discover all the things that inspire you.
50+
billion Pins
to explore
15
seconds to
sign up (free!)
Back to
Things to L I V E by
Things to L I V E by
Dalai Lama
Lama Quote, Quotes Sayings You Names It, Fantastic Quote
Dalai Lama quote
Dalai Lama. Fantastic quote!
Don't wait until tomorrow!
Inspiration, Start Today, Workout Motivation, Motivation Quotes, So True, Exerci, Health, Weights Loss, Fit Motivation
Exercise Motivational Quotes #health #motivation #quotes
you'll wish you started today workout motivation | ... from now you'll wish you had started today." in Fitness and Exercise
Start today. Today is yesterdays tomorrow. Just do it! #fitness #motivation #inspiration
Passion!
Motivation Quotes, Make A Difference, To Work, Career Choice, Career Inspiration, Inspirational Quotes, Work At Home, Inspiration Quotes, Passion
even if your passion is to work at home :)
motivational and inspirational quotes about life.
Passion is the difference between having a job or having a career #inspiration #motivation #achieve
Make a difference with passion.
Passion - proof that we can 'have it all'. #Live #Work #Play #Career #Choice #Job #Learn #Skills
keep your chin up, hold your head high, but most importantly keep smiling.
Inspiration, Life, Keep Smile, Marilyn Monroe Quotes, Marilyn Quotes, Living, Marilynmonro, Wise Words, Beautiful Things
Oh Marilyn...such wise words :) <3 #MarilynMonroe
Keep smiling, because Life is a beautiful thing and there's so much to smile about -Marilyn Monroe- words to live by daily
Keep smiling because life is a beautiful thing and there's so much to smile about #Inspirational #Life #Smile #Beautiful #picturequotes #MarilynMonroe View more #quotes on http://quotes-lover.com
Keep smiling, because life is a beautiful thing and there's so much to smile about.. 5 Marilyn Monroe Quotes You'll Love
Great things come when you dare to test your limits!
Petri Dishes, Life, Comfort, Motivation, True, Comfort Zone, Magic Happen, Comforters Zone, Inspiration Quotes
In order to have magic happening in your life, get out of your comfort zone.
So very true! I went out of my comfort zone with life and I found Adam, Emma and my beautiful Aspen. :)
Learning to drive can sometimes feel outside of your comfort zone but this is where the magic happens! #driveRED #driving #learner #motivation
"LIFE begins at the END of YOUR COMFORT ZONE" -Neale Donald Walsch ...We ENCOURAGE you to STEP outside of your COMFORT ZONE and JOIN us in helping SUSTAIN the MAGIC that is already happening in KENYA! Visit our PFC website, here: www.partnersforcare.org; GIVE what you can and see YOUR work in MAGIC continue to CHANGE the LIVES of our brothers and sisters in Kenya. #MotivationMonday #partnersforcare #comfortzone #globalchange
Moving beyond my comfort zone. #inspire #quote #learnlife #fugu
Life is an adventure!
Dreams Big, Adventure Time, Adventure Quotes, Helen Keller Quotes, Life Quote, Living Life, Dare Adventure, Quotes Life, Favorite Quotes
daring adventure = living life in a tutu
One of my favorite quotes ever. "Life is either a daring adventure or nothing. To keep our faces toward change and behave like free spirits in the presence of fate is strength undefeatable." -Helen Keller
Life is either a daring adventure or nothing life quotes quotes photography quote life quote truth
Life is either a daring adventure or nothing. #life #adventure #quote
adventure time!
"Life is either a daring adventure or nothing." --Helen Keller #Quotes
Explore.Dream.Discover.- Mark Twain
Adventure, Favorite Things, Quote, Truths, Diane Arbus, Places, Travel, Living, Dianearbus
#quote #relatable #true #truth #travelling #travel #curiousity #adventure
#quote #dianearbus
my favorite thing to do is travel to a place I've never been~ travel quote
Asher Monroe "My favorite thing is to go where i've never been." - Diane Arbus #ashermonroe #quoteoftheday #positive #inspiration #travel #adventure #mystery
love what you do
Work, Stevejob, So True, Don'T Settle, Favorite Quotes, Job Quotes, Inspiration Quotes, Steve Job, Wise Words
Your work is going to fill a large part of your life. And the only way to be truly satisfied is to do what you believe is great work. And the only way to do great work is to love what you do. If you haven't found it yet, keep looking and don't settle. As with all matters of the heart you'll know when you find it. -Steve Jobs This is so true
Wise words about work from Steve Jobs...
Steve Jobs quote #stevejobs #quote
... quotes inspirational quotes hard work quote steve jobs quote
Steve Jobs - my favorite quote.