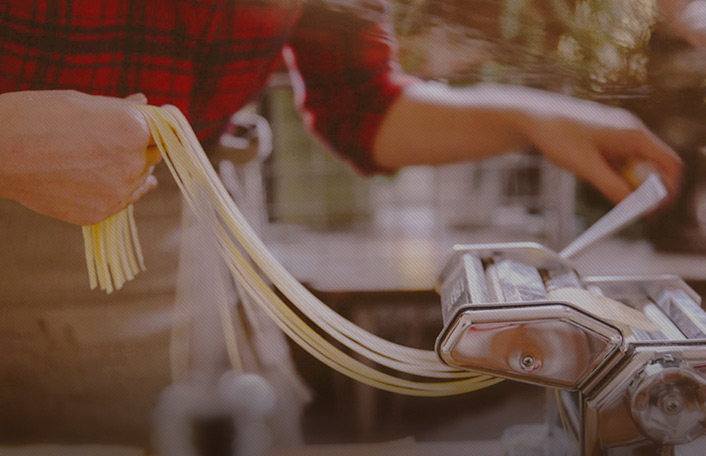 Discover and save recipes to try on Pinterest!
Join Pinterest to find (and save!) all the things that inspire you.
50+
billion Pins
to explore
15
seconds to
sign up (free!)
Jamberry nail wraps! www.tracyb.jamber...
Jamberry Nails Wraps, Idea, Jamberrynail, Tape, Jamberry Wraps, Beauty, Tips, Larger Wraps, Trim
Tip from trimming your Jamberry wraps michellemccrory.jamberrynails.net
Tip on trimming down large jamberry nail wraps using tape
How to trim larger wraps, easy trick with clear tape! #JamberryNails
How to trim a larger wrap! I need this for pedicures and thumb nails! Great idea too for extra wraps when wanting to use them on a different nail!
Don't let those beautiful wraps go to waste! Purchase your next Jamicure with Sarah Cormier • Jamberry Independent Consultant http://sarahcormier.jamberrynails.net
Pedicure using just two Jamberry nail wraps. www.abfullhart.ja...
Http Baileym Jamberrynails Net, Jamberry Pedicures, My Jamberry, Nails Pedicures, Nail Wraps, Jamberry Nails, Jamberry Wraps, Http Abrooks Jamberrynails Net, Nails Wraps
Check out this pedicure using just two Jamberry nail wraps! And, best yet, they last for WEEKS!! http://juliaquintero.jamberrynails.net #Jamberry #nails #pedicure
Jamberry Pedicure. SO easy! :) Lasts up to 6 weeks. 2 wraps does BOTH feet :) donakleinmark13.jamberrynails.net
Pedicure Jamberry Wraps
Such a good guest book idea! That way you already have everyones birthdays from both sides to start your new life!
Guestbook Idea, Birthday Signs, New Life, Weddings Guest Book, Good Idea, Cute Idea, Cool Idea, Families Birthday, Bridal Showers
Find your birthday, sign your name! Companion to wedding guest book. cool idea
Calendar wedding guest book: such a good idea! That way you already have everyones birthdays from both sides to start your new life!
Such a good wedding guest book idea! That way you already have everyones birthdays from both sides to start your new life! I'm going to use this for the bridal shower
Calendar guestbook--find your birthday, sign your name! Such a good idea. Have a calendar with all your friends and familys birthdays and have each month different pics of the bride and groom from that month #Artsandcrafts
Find your birthday, sign your name! Companion to wedding guest book. What a cute idea!
awesome guestbook idea. you will know everyone's birthday who is important to you! Good idea for the bridal shower!
love these stamps! If we ever settle in one place...
Bees Stamps, Address Stamps
Awesome.
Baby Gifts, Auburn Fans, Kansas Burp, Children, Future Kids, Wars Eagles, Geaux Tigers, Burp Clothing, Baby Shower
New fav baby gift! Geaux Tigers!
All my children of the future will have this cause we all bleed blue,orange, and white. WAR EAGLE!!!!!!!!!!!!
cutest burp cloth! Just change it to an auburn fan..
This will be my future kid's burp rag.
Kansas Burp Cloth - or the other way around - depending on who it's for. Baby shower gift.
When I have kids, THIS better be a gift I get at a baby shower. LOVE!! WAR EAGLE
yes please.
Stamps Sterling, Families Necklaces, Sterling Silver Jewelry, Hand Stamped Jewelry, Families Medley, Personal Necklaces, Personal Mothers, Hands Stamps Jewelry, Mothers Necklaces
Hand Stamped Sterling Silver Jewelry -
Family Necklace
Hand Stamped Jewelry - Personalized Necklace - Personalized Mothers Necklace - FAMILY MEDLEY
Hahaha!!!
Pens Sets, Awesome, Hilary, Friends Borrowed, Humor, Gifts Idea, Products, Funnies Stuff, Gag Gifts
Pen humor. You gotta love it!
Amazon.com: Fred & Friends Borrow My Pen Set: Office Products
Christmas is coming. Great gift idea!
funny stuff
This is hilarious!!! Gag gift
awesome
Red Wine Glasses. Got these for Christmas. LOVE THEM!
Wine Sets, Mikasa Drinks Glasses, Red Wine, Dreams House, Mikasa Crystals, Crystals Cheer, Wine Night, Cheer Stemless, Stemless Wine Glasses
Wine night!!
Mikasa Crystal Cheers Stemless Wines Set(s) Of 4
Red Wine Glasses- love stemless wine glasses!
Tree branch candles
Idea, Rustic Candles, Diy'S, Logs, Candle Holders, Candles Holders, Trees Branches, Tree Branches, Crafts
Tree Branch Candle Holders Rustic Candle Sticks Log by Worleys, #do it yourself #diy decorating ideas #diy #diy gifts #diy fashion| http://doityourselfcollections92.blogspot.com
cute diy tree branches garden | candle holders cute diy crafts
My love of planners is somewhat ridiculous!
Planners
love this planner
I love Love LOVE planners... and these are just AMAZING!!! but about 6 times what I normally spend for a planner... Maybe for my birthday?
Mom Planner, Life Planner
perfect mom planner
Erin Condren life planner, I cannot WAIT for mine to get arrive!! They also do wedding and lesson planners

by erincondrendesign
I love this! I want a smart car!
Smart For Us, Cars Design, Pickup Trucks, Cars Sketch, Smart Concept, Smart Cars, For Us Concept, Concept Cars, Design Sketch
for us Concept - Smart
The smart for-us is a concept car, that combines a smart fortwo with a pickup truck
Smart for us or smart for me?
Smart Concept Design Sketch
A little Smart car truck. Only in the concept stage but so fun.