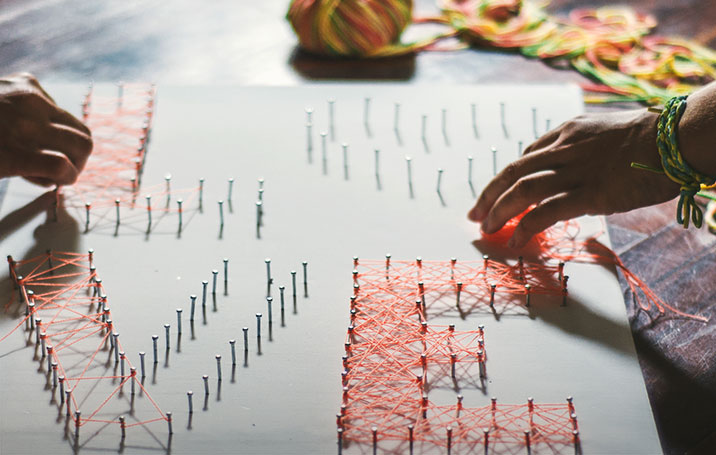 They used Pinterest to find new ways to DIY
Join Pinterest to discover all the things that inspire you.
50+
billion Pins
to explore
15
seconds to
sign up (free!)
Loving cooking from scratch: BESTEST CrockPot Mac N Cheese
Crockpot Mac N Chee, Crockpot Cooking, Crock Pots, Mac N Chee Crockpot Recipes, Mac And Chee Recipes Crockpot, Mac N Cheese, Bestest Crockpot, Crockpot Mac'N'Ch, Crockpot Delish
Crock Pot Mac n Cheese
This looks AWESOME: BESTEST CrockPot Mac N Cheese
Crockpot Mac and Cheese by Trisha Yearwood - So easy to dump all ingredients in, including UNcooked pasta, and let the crock pot work its magic.
crockpot macaroni & cheese by trisha yearwood
Crock Pots, Crockpot Macaroni, Crockpot Dump Recipes, Trisha Yearwood, Macaroni And Cheese Crockpot, Dump Dinner, Easy Crockpot Mac And Cheese, Easy Crock Pot Mac And Cheese, Crockpot Mac And Cheese Recipe
Wendy's Chili Recipe. Huge batch, but freezes nicely!
Tomatoes Sauces, Chilis Recipes, Kidney Beans, Ground Beef, Ranch Style, Dark Red, Green Belle Peppers, Green Chilis, Wendy Chilis
Wendys Chili Recipe - Ingredients: - 4.5 pounds ground beef - 2 large yellow (sweet) onions, finely chopped - 3 large green bell peppers, finely chopped - 4 celery stalks, finely chopped - 2 heaping tablespoons minced garlic - 2 cans Ranch Style Beans, NOT drained (15 oz cans) - 2 cans dark red kidney beans, drained (15 oz cans) - 2 cans Original Rotel Diced Tomatoes Green Chili (10 oz cans) - 2 cans stewed tomatoes (15 oz cans) - 4 cans plain tomato sauce (15 oz cans) - 2 packa...
Cracker Barrel chicken and dumplings in crock pot
Recipe, Crackers Barrels Chicken, Crock Pots Chicken, Slow Cooker, Chicken Dumplings, Homemade Chicken, Chicken N Dumplings, Comforters Food, Chicken And Dumplings
Home Made Chicken N Dumplings | Homemade chicken and dumplings. Or, chicken n' dumplins' rather, as we like to say in the South. I had been eagerly searching for a recipe like the kind I enjoyed so much growing up and this one, from TIffany (TK member Eat at Home), nailed it. | From: tastykitchen.com
Crock Pot Chicken and Dumplings Slow Cooker
Soul Food Recipe Chicken Dumplings | Homemade Chicken and Dumplings | Tasty Kitchen: A Happy Recipe ...
Cracker Barrel chicken and dumplings- This was awesome! I sauteed carrots, celery, and onion and added at the beginning and added frozen peas at the end. It was so easy to make and delicious comfort food! I cut the dumplings smaller than the recipe said and used a rotisserie chicken. Husband said he liked these dumplings better than the dropped biscuit dumplings.
Cracker Barrel chicken and dumplings in crock pot. I have been waiting for this!!! #recipes #dinner #chicken #crock pot #slow cooker
Crockpot recipes for summer
Pita Recipes, Crock Pots, Slow Cooking, Chicken Thighs, Crockpot Recipes, Slow Cooker, Pita Pockets, Cooker Greek, Greek Chicken Pita
Slow Cooker Greek Chicken Pita and more easy crockpot recipes. Read comments at bottom of link for crock pot apple butter.
Slow Cooker Greek Chicken Pita Recipe 1 medium onion, sliced 1 clove garlic, minced 1 lb. boneless, skinless chicken thighs, trimmed of fat 1½ teaspoons lemon pepper ½ teaspoon dried oregano ¼ teaspoon ground allspice 4 pita pocket breads ½ cup plain yogurt 1 tomato, sliced ½ cup chopped cucumber 1 medium red bell pepper, sliced in thin strips
Slow Cooker Greek Chicken PitaSlow-cooker Greek Chicken Pita Folds and other delicious crockpot recipes Makes 4 servings 1 medium onion, sliced 1 clove garlic, minced 1 lb. boneless, skinless chicken thighs, trimmed of fat 1 teaspoons lemon pepper teaspoon dried oregano teaspoon ground allspice 4 pita pocket breads cup plain yogur #slowcookerrecipes