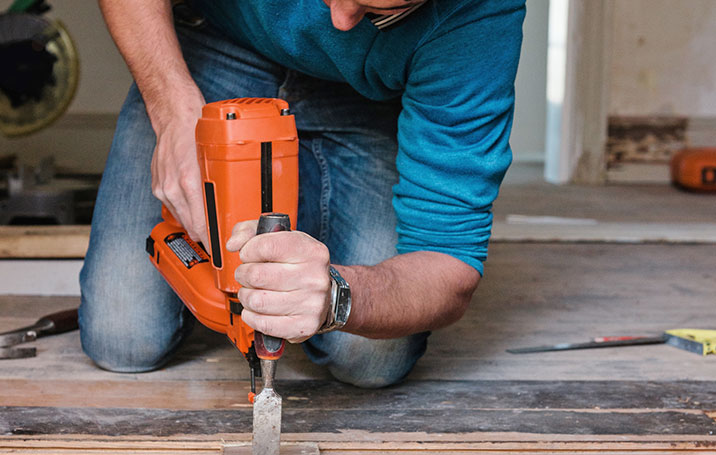 He used Pinterest to redo his floors
Join Pinterest to discover all the things that inspire you.
50+
billion Pins
to explore
15
seconds to
sign up (free!)
Cute Summer Hairstyles : Scarf Updo Pictorial ! - interest diy
Summer Scarves, Idea, Summer Scarfs, Long Hair, Beautiful, Scarfs Updo, Hair Style, Summer Hairstyles, Scarf Updo
Summer Scarf Updo - SO MANY IDEAS
Cute Summer Hairstyles : Scarf Updo Pictorial ! Can't wait to try this when I have long hair
thebeautydepartme... daytime undereye concealing
Makeup Tutorials, Under Eye Circles, The Beautiful Department, Fashion Style, Dark Circles, Lady Fashion, The Bridges, Concealer Dark, Covers Up
The Beauty Department: disguise dark circles
Concealing dark circles
Try placing your concealer by the inner corner of your eyes and work along the side of the bridge of your nose. Then the arc-shape semi-circle below your bottom lid (NOT ON IT)
Quick Under Eye Circle Cover Up
Eye Makeup Tutorial
Cover up, ladies! #Fashion #Style #Beauty #Protip #tutorial #howto #makeup
blue and brown hair :: Kind of what I'm thinking of doing to my hair, although the dyed section is about twice as big as what I'd do.
Dyed Hair, Hair Color Blue, Blue Hair, Bright Hair Colors, Brown Hair, Colors Ideas, Hair Colors Blue
Add temporary color streaks to dark brown or black hair with gel eye shadow
Dark Hair, Eye Shadows, Black Hair, Temporary Colors, Colors Streaks, Gel Eyeshadows, Dark Curly Hair, Cream Eyeshadows, Color Streaks
Use gel or cream eyeshadow for instant temporary color streaks in dark and/or curly hair
You can use gel eyeshadow to add temporary streaks to dark hair without bleaching it!
Wanna add temporary color streaks to your dark brown or black hair? Grab your gel eye shadow and GO | Offbeat Home
How to dye hair with Kool-Aid
Koolaid Hair, Kool Aid Hair, Hair Tutorials, Dye Hair, Koolaidhair, Hair Dyes, Koolaid Dyes, Pictures Tutorials, Dyes Hair
This is the most clear kool aid hair tutorial that I've seen :)
Kool Aid hair dye tutorial using conditioner paste.
How To Dye Hair Using Kool-Aid [A Picture Tutorial]
KoolAid dye Hair
KoolAid Hair
KoolAidHair
Coconut Oil Scalp Treatment
Fun Recipe, Scalp Treatments, Teas Trees Oil, Beautiful Routines, Healthy Hair, Oil Scalp, Coconut Oil, Hair Treatments, Diy
Coconut Oil Scalp Treatment... I'm a sucker for natural hair treatments
DIY all natural scalp treatment. Here are just a few reasons that a scalp treatment should be a part of your regular beauty routine: -Removes product build up (even shampoo and conditioner build up) -Relieves dry, flaky, tight skin from winter months -Treats dandruff -Stimulates the scalp to speed up hair growth Coconut oil, lemon juice or tea tree oil, and rosemary drops
Coconut Oil Scalp Treatment 4 tablespoons softened coconut oil, mix with 2-4 (depending on sensitivity) drops tea tree oil, and 3-4 drops of rosemary oil. **OR** 4 tablespoons coconut oil with 2 tablespoons lemon juice and 1 tablespoon grapefruit juice. Brush scalp to loosen old skin. Apply in 1" sections. Massage and let sit 20 minutes. Wash and shampoo like normal. For healthy hair and scalp.
A CUP OF JO: Colored chalk tips :: Use artists chalk to add colorful streaks to your hair.
Hair Tutorials, Hair Colors, Colors Chalk, Chalk Hair, Hairchalk, Pastel Hair, Hair Chalk, Chalk Pastel, Colors Hair
i have blue hair chalk, so fun :) A CUP OF JO: Colored chalk tips
color your hair for a day w/ chalk pastels (hair tutorial via cup of jo). always wanted to try it. now i've got no excuses.
Color Hair: Colored chalk tips I KNOW, everyone is doing this, but I don't want to go back to bleaching my hair all the time... nice alternative.
hairchalking
A CUP OF JO: Colored chalk hair tutorial
chalk pastel hair color
Lovely back roll. I need to find a tutorial for this. The rest of the outfit doesn't work for me at all, although the colors are pretty.
Color, Outfit, Hair, Flower
Pretty rolled hair-style.
Long Hair Style
Long hair styles: Hair Roll Hairstyle
I'm tempted to print this out and hang it next to my bathroom mirror.
Make Up, Eyeshadows Looks, Eye Shadows, Makeup Tips, Paintings By Numbers, Eyeshadows Tips, Makeup Eye, Eyemakeup, Eye Makeup Tutorials
Eye shadow diy eyes make up
I have never mastered the art of eye shadow!! The perfect Eyeshadow: Tips to look FABulous!
Cool breakdown of how to make your eyeshadow look perfect...need to use Mary Kay eye shadows!
eye shadow tutorial that looks like paint by number.
How To Apply Dark Eye Makeup, eye makeup tips pictures : dark brown eyes eye
eye makeup tutorial I can always use make up help
Eye makeup tutorial | #makeup | #eyemakeup | #howto | #tutorial | #makeuptechnique | #eyeshadow | #eyeliner | #mascara
A more elaborate variation on a hairstyle I actually use from time to time.
Hair Ideas, Half Up, Hair Styles, Wedding Hairs, Royal Weddings, Pippamiddleton, Pippa Middleton, Bridesmaid Hairstyles, Hair Combs
Wedding Hair Choice! Ordered "The Pippa" Lily of the Valley hair comb x
Beautifully simple and elegant hair inspiration. #bridesmaid #hair #pippamiddleton #inspiration
Pippa Middleton Royal Wedding Hair half up half down
Pippa Middleton - Hair style - love it.
Bridal hair ideas
I really like this look, even though it's way too dramatic for everyday. #entire_face
Red Wine