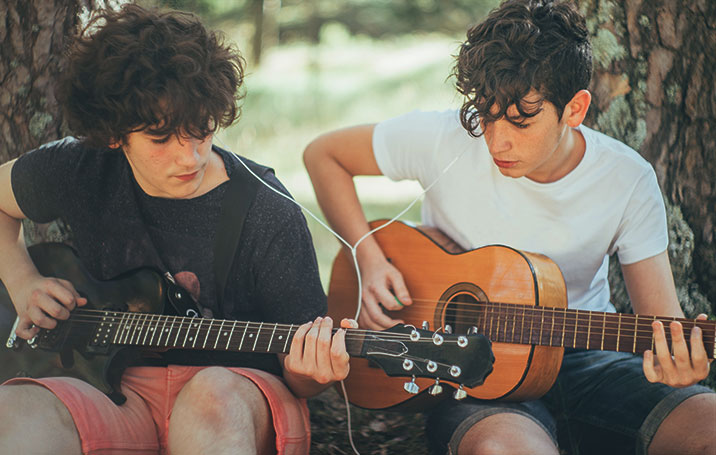 They used Pinterest to find new songs to learn
Join Pinterest to find all the things that inspire you.
50+
billion Pins
to explore
15
seconds to
sign up (free!)
Back to
My love, the outdoors
My love, the outdoors
Everything You Need to Know About Vegetable Gardening in One Graphic
Veggies Growing, Sheet Infographic, Growing Vegetables, Cheat Sheets, Growing Cheat, Vegetables Gardens, Handy Infographic, Vegetables Growing, Burgers King
The Ultimate Vegetable Gardening Guide in Handy Infographic Form: The ultimate vegetable gardening guide in handy infographic form — HuffPost Taste 20 lunches every '90s kid will remember — Hello Giggles What was Bradley Cooper doing flipping burgers at Burger King?
A Vegetable Growing Cheat Sheet [infographic] | Anglian Home
Veggie growing cheat sheet [infographic]
Cheat sheet for growing vegetables
Keep those Squiters away!
Diy Ideas, Outdoor Candles, Diy Crafts, Homemade Candles, Free People, Diy Citronella Candles, Soy Candles, Summer Photo, Diy Projects
DIY Crafts & DIY Projects – Do It Yourself | Free People Blog | Page 8
25 DIY Ideas How To Decorate A Candle
Outdoor candle diy
DIY soy candles
homemade candles :)
DIY Citronella Candles- How To Make Citronella Candles | Free People Blog #freepeople
DIY Citronella Candles For Summer photo - Buzznet
Yard Twister! Love for spring and summer!!!
Outdoor Twister, Birthday Parties, Yard Twister, Grad Parties, Yard Games, Parties Ideas, Lawn Twister, Summer Fun, Outdoor Games
Yard Twister! For spring and summer fun!
Lawn Twister! Great idea for an end of summer BBQ! #Summer #Fun
outdoor twister- brilliant! Birthday party idea
This is a great idea! Yard Twister without the mat. Good birthday party idea kids or adults...
yard games | back yard twister fun outdoor games
Yard Twister! Grad party idea? Love for spring and summer!!!
Create your own garden retreat with old windows and doors. Get the plan here: www.bhg.com/...
Outdoor Rooms, Guesthouse, Guest House, Outdoor Retreat, Greenhouses, Old Window, Backyard, Gardens House, Glasses House
They had us at "garden retreat" : Create your own garden retreat with old windows and doors. Get the plan here: http://www.bhg.com/home-improvement/porch/outdoor-rooms/create-a-garden-room-retreat?socsrc=bhgpin0062612gardenretreat# Garden doors. Recycled garden house.
Backyard greenhouse!
Artful Backyards / Outdoor retreat...
greenhouse turned outdoor room
Greenhouse guesthouse!
Amazing little garden house that could do a guest house in the backyard!
Glass house outdoor room.
DIY Jar Lantern Supplies
Frostings Mason Jars, Frosted Mason Jars, Diy Jars, Frostings Jars, Mason Jars Lanterns, Jars Ideas, Mason Jar Lanterns
DIY Frost Jar Lantern
Create More Outdoor Lighting with a DIY Mason Jar Lantern - Make and Takes
DIY Frosted Mason Jars
DIY Cold Frame
Salvaged Window, Gardens Ideas, Diy Cold, Minis Greenhouses, Gardens Structure, Vintage Window, Cold Frames, Diy Projects, Tenders Sprouts
Some fun DIY projects to make your garden pop! (I like the rebar archway, myself!)
Cold Frame Mini Greenhouse Tutorial.
Mini Greenhouse. Could use an old vintage window instead.
Prev 8\/32 Next DIY Cold Frame Salvaged windows become a charming cold frame with a little DIY-ingenuity. Use reclaimed wood to complete the sides and keep your costs down -- then protect tender sprouts with style.
Spring Fiesta
Margaritas Glasses, Candles Holders, Teas Lights, Parties Ideas, Flowers, Centerpieces, Peonies, Tables Decor, Spring Fiestas
Spring Fiesta - great party idea!
peony candle holder centerpiece - bhg
Candles centered inside flowers in margarita glass for inexpensive diy wedding reception table decor or centerpieces.
a peony bloom in a margarita glass is topped with a tea light - gorgeous centerpiece, particularly for an outdoor event
Spring Fiesta, Tea Candles in Flowers - Drop a peony bloom into a margarita glass and top it with a tea light.
3. Pot Hangers
Gardens Ideas, Pots Hangers, Pallets Gardens, Flowers Pots, Country Living, Vertical Gardens, Herbs Garden, Gardens Diy, Hanging Pots
garden pot designs | Garden Pot Hangers - Vertical Gardening Ideas - Country Living
Pallet garden from Country Living magazine using flower pot hangers from hangapot.com ..would make a great herb garden.
Hang pots on a shipping pallet. DIY craft idea from Country Living Magazine using hangapot hangers. An herb garden would look be fun. hangapot.com
Wooden palettes, recycled tins colourful paint, plascon paint, vertical garden DIY, easy vertical garden DIY
Dishfunctional Designs: Window of Opportunity: Old Salvaged Windows Get New Life As Unique Decor
Doors, Old Window Frames, Idea, Recycled Window, Old Windows, Backyard, Green House, Shutters, Old Window Greenhouses
you can make all kinds of things from old windows, shutters and doors... found this green house at http://www.robomargo.com/windows.html
green house made from recycled windows and shutters. Lots of ideas for using old windows.
old window greenhouse. Neat idea with transom & shutters too.
old windows greenhouse I want this in my backyard
old window frame garden green house - Clever Idea
Great Use For Old Shutters.
Plants Can, Modern Gardens, Gardens Ideas, Old Shutters, Gardens Design Ideas, Interiors Design, Old Windows, Flower Pots, Windows Shutters
old window shutter holding potted plants...
Upcycled: New Ways With Old Window Shutters - lots and lots of ideas...now on the hunt for old shutters!
Great way to add a focal point in your #garden interior design #modern garden design #garden design #garden design ideas| http://stuffedanimalslibby.blogspot.com
Love the flower pots..... from: Dishfunctional Designs: Upcycled: New Ways With Old Window Shutters
I WILL make this!
Summer House, Hammocks, Green Gardens, Wonder Places, Gardens Gates, Vintage Furniture, Backyards Ideas, Good Book, Retro Style
Vintage Furniture and Garden Decor, 12 Charming Backyard Ideas
Summer House film locations Kent. Photo shoot filming locations
*THE GREEN GARDEN GATE*: Inspiration_Greenhouse
garden hammock bed retro style
wonderful place to read a good book!!
a really cute raised garden
Gardens Cages, Gardens Ideas, Gardens Fence, Raised Beds, Lucy Lu, Beds Gardens, Veggies Gardens, Beds Ideas, Gardens Growing
Little Lucy Lu: How does your garden grow...?
Raised veggie garden Fencing to keep the chickens out?
Garden Ideas
Raised bed garden
Garden Cages
Cute raised beds idea
infrared photography by Chris Summerville
Cotton Candy, Northcarolina, Winter Trees, Ashevil North Carolina, Asheville North Carolina, Winter Wonderland, White Trees, Ashevil Nc
Asheville, North Carolina. Wow...like cotton candy!
Asheville, North Carolina. #trees #northcarolina #bucketlist
Winter! #winterwonderland
Winter tree, Asheville, North Carolina
Asheville, North Carolina. Winter Wonderland under a clear blue sky.