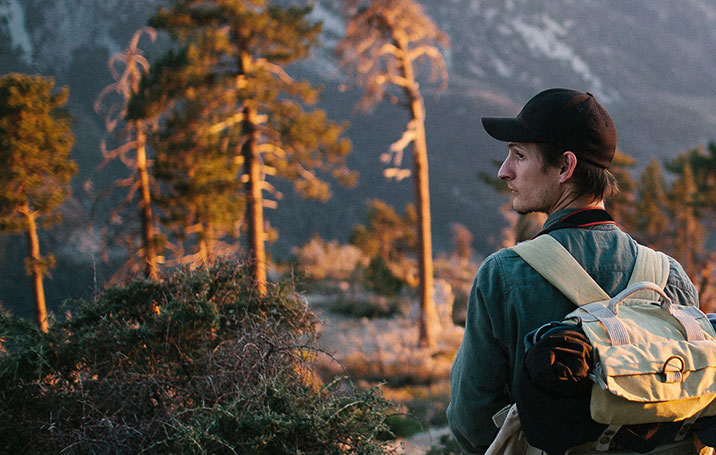 He used Pinterest to explore new campsites
Join Pinterest to find (and save!) all the things that inspire you.
50+
billion Pins
to explore
15
seconds to
sign up (free!)
Back to
Books Worth Reading
Books Worth Reading
Great book!
Worth Reading, All Tim Favorite, Reading Real, Books Worth, To Kill A Mockinbird, Favorite Books, Time Favorite, High Schools, Harpers Lee
To Kill A Mockingbird- My all time favorite book:)
To kill a mockinbird, Harper Lee
A book worth reading.
WANT TO READ // A book you should have read in high school: To Kill a Mockingbird by Harper Lee
Reading this book right now.
Worth Reading, The Hunger Games, Books Worth, Books Series, Hungergam, Movie, Favorite Books, Great Books, Suzann Collins
My Review of The Hunger Games by Suzanne Collins #Books #HungerGames
The Hunger Games Series - Suzanne Collins. Man what a great book series! Don't read last book though, ends horribly. Keeps you on the edge of your seat till the end :D
The Hunger Games by Suzanne Collins. another book on my top ten list of all time favorite books. Its disturbing in the best possible way. Its a series that doesn't coddle you and isn't coated in sugar like many of the recent young adult litereature(Twilight). Its gritty and grim, and will leave you worn out from an emotional roller coaster. It has a depth to it that many YA fiction authors are afraid to use. And speaking of YA Fiction, this series isn't limited to youth, it can touch those of any age. Definitely a series worth reading.
The Hunger Games- I mean... C'mon!! Great book- I admire teen and YA authors who write eloquently about relevant and interesting topics without dumbing down just because the target audience is younger. Bravo Suzanne Collins! Can't wait to see the movie.
Ahhh!
Worth Reading, Nicholas Sparks, The Notebooks, Books Jackets, Books Worth, Movie, Thenotebook, Favorite Books, Nicholas Sparkly
Okay, now to make people mad. 1st - this is the only Nicholas Sparks book worth reading and 2nd - the movie was disappointing.
#TheNotebook - Nicholas Sparks This book made me cry so much. It is so well written and a quick read. You can relate to the characters and find yourself getting mad at the decisions they make. If you love romance then you should read this book.
The Notebook by Nicholas Sparks. One of my favorite books and movies!
Pinned from
goodreads.com
Very good book!!
Worth Reading, Astounding Stories, Book Worth, Favorite Book, Boys Astounding, Todd Burpo, Good Books, True Stories, Little Boys
Read this. It will change your life. Very good book! You will make sure your salvation is in check!
Books Worth Reading / BARNES
Heaven is for Real: A Little Boy's Astounding Story of His Trip to Heaven and Back Book by Todd Burpo | Trade Paperback | chapters.indigo.ca
my FAVORITE book EVER
Pinned from
barnesandnoble.com
Great book - cute movie!
Giffin Books, Books Are My Lif, Movies Books Tv Mus, Books Movies Tv Mus, Awesome Books, Favorite Books, Books Music Film, Books Movies Mus, Books And Movie
favorite book along with something blue!
great book and movie
Something Borrowed by Emily Giffin: Book Cover
Good movie; AWESOME book
Pinned from
barnesandnoble.com
365 Ways to Get out of the House and Connect with Your Kids
Idea, Minute Outside, Outdoor, Book, 15 Minutes, Baby, House, Plays Outside, Kid
15 Minutes Outside: 365 Ways to Get Out of the House and Connect with Your Kids Excellent reading to get excellent time outdoors. #children #book
365 Ways to Get out of the House and Connect with Your Kids (Thanks, Syd! I know it's so fun to have your parents play outside with you!:))
Book of ideas... '15 Minutes Outside' by Rebecca P. Cohen encourages parents to get outside with their kids for at least fifteen minutes a day. The collection of activities is simple yet inspiring. Each one requires little planning, time, cash or patience making them perfect for everyone, no matter their circumstances =)
I might start buying this book as a baby shower gift for people....guess I should actually read it first and see if its helpfu. Good idea though. 365 Ways to Get out of the House and Connect with Your Kids. Might be worth a read
Pinned from
blog.thefind.com
Twilight
Worth Reading, Books Worms, Books Worth, Books Series, Favorite Booksmoviestv, Twilight Books, Twilight Saga, Stepheni Meyer, Twilight Series
Twilight Series ~ Stephenie Meyer
one of My Favorite Book Series: The Twilight Saga by Stephenie Meyers
Twilight Book Series by Stephenie Meyer