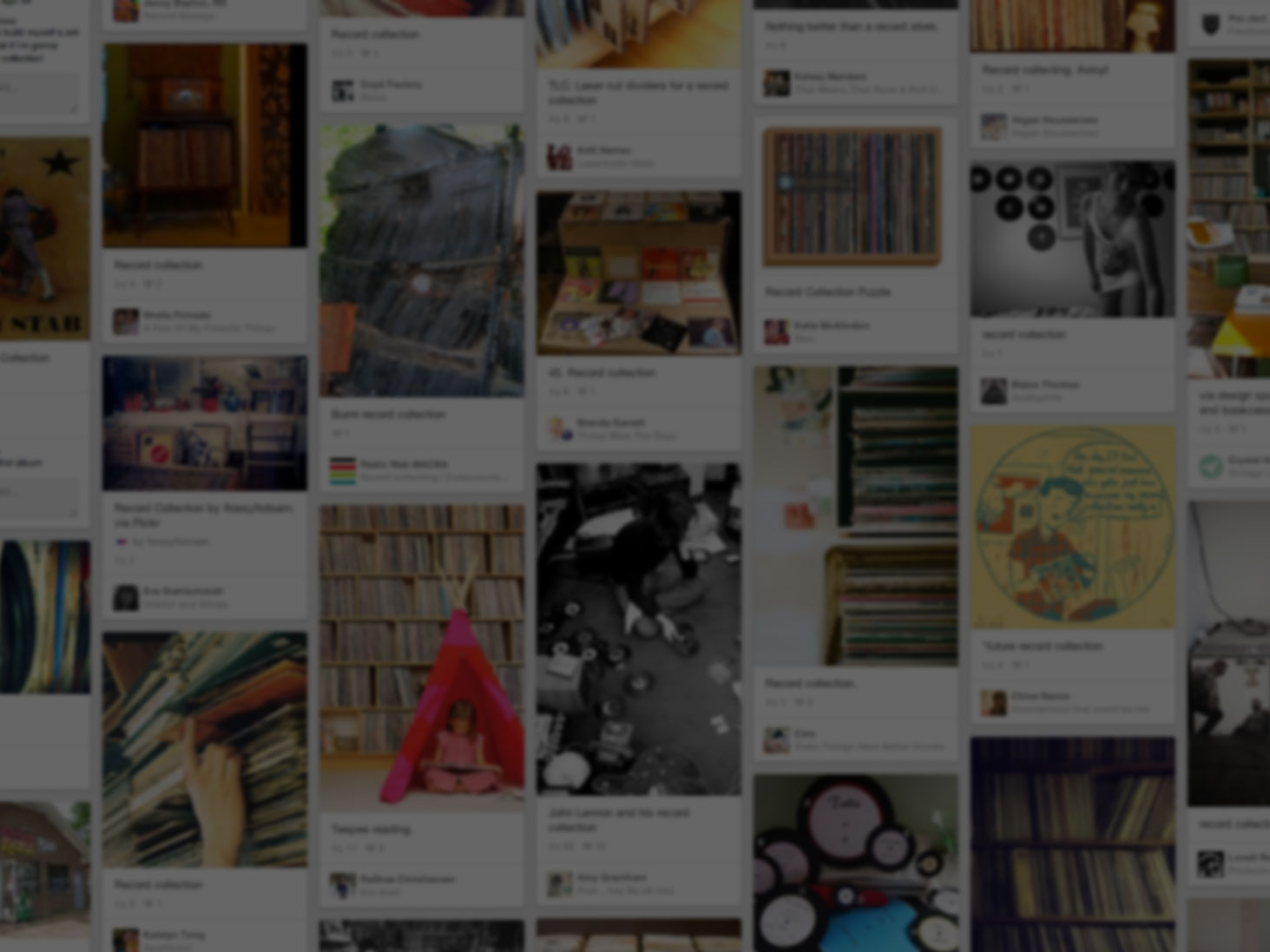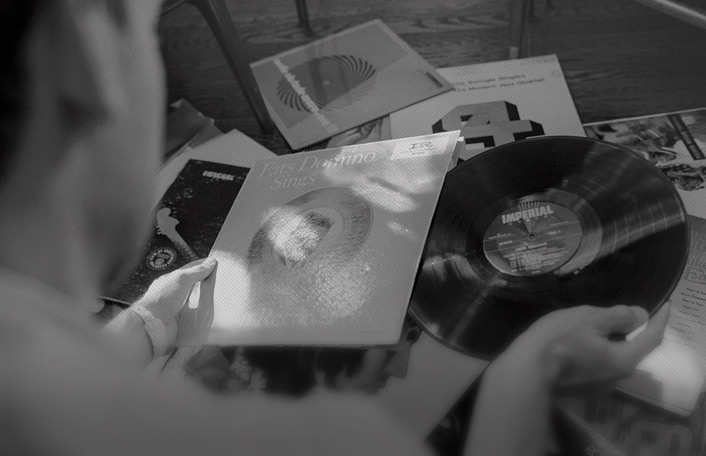 He used Pinterest to start his collection
Join Pinterest to find all the things that inspire you.
50+
billion Pins
to explore
15
seconds to
sign up (free!)
Doing this twice in September 2012.
Goals, Buckets Lists, 13.1 Stickers, Fit Equipment, Cars, I'M Done, Half Marathons Training, 1 2 Marathons, I Did It
Yep, I did it!
GOAL... Accomplished...twice...and I'm done
My ultimate goal- someday I WILL have this sticker on the back of my car!
Bucket List!!
Goal for 2012 Half Marathon. Training starts now!
Yup...love this song.
New Music Videos, Justin Bieber, Youtubers, Bieber Boyfriends, Judges, Rolls Stones, Songs, Kids, Lyrics
Justin Bieber: Boyfriend. Can't help it. I love this song
Justin Bieber - Boyfriend...I'm so incredibly ashamed of loving this song. Don't Judge!
Justin Bieber - Boyfriend I am not much for the kid but love the song
JUSTIN BIEBER - BOYFRIEND LYRICS

by JustinBieberVEVO
glittery eye shadow!
Gold Glitter, Makeup Tricks, Glitter Eyes, Smokey Eyes, Makeup Tips, Eyes Shadows, Eyemakeup, New Years Eve, Eyes Makeup
Never too much SPARKLE!!! Layer OCC Glitter in Gold ($14.00) over your traditional smokey eye for a dramatic look perfect for New Year's Eve! #crcmakeup
Gold Glitter Eye Shadow
Makeup Tips For Brown Eyes -
Glamorous new years eve eye makeup
7 Makeup Tricks for Brown Eyes
#Glitter #EyeMakeUp
Gold Glitter Eyes Makeup Kit
One Tree Hill
Music, Favorit Things, One Tree Hill, One Trees Hill, Seasons, Tv Show, Tv Series, Favorit Tv, Watches
one tree hill, favorite tv show of alllll time
One Tree Hill, CW Seasons 1 to 4 were so tight, so good! I did watch seasons 5 and 6 - but I think I got stuck on their being in highschool and so I kind of stopped watching. Great writing, great characters.
One Tree Hill is hands down one of my favorite tv series of all time >>> I've watched every episode too many times, but oh well don't care. You know when the series is a classic when you can watch so many times and never get bored. One Tree Hill is one of those shows that you will go through every emotion with (laugh, cry, smile, be angry) and fall in love with its characters and actors. Naley is like my favorite tv couple. ❤️
Running with my Ipod and laughing like a 5 year old at the word fartlek.
Motivation Poster, Fitness, Runnersworld, Runners World, Running Humor, Crosses Country, Funnies, Fit Motivation, Interval Training
the cross country majority will understand this lol
Funny! #runnersworld
ha! gotta love running humor
Funny! From runners world.
#Fitness consists of four components: your body's ability to use #oxygen as a source of #energy, which translates into #cardiovascular fitness; #muscular #strength and #endurance; #flexibility; and #body #composition. #weirwellness
Runners World Motivational Poster #16
80s horror movies...
80S Movie, Horror Movies, Freddie Krueger, Street Freddie, Elm Street, Freddy Krueger, Wobbler Bobblehead, 80S Horror, Krueger Bobblehead
I love the 80s horror movies...
Grabbing a homebrewed beverage after a long day of work!
Long Day, Homebrew Beverage, Guilti Pleasure
Pinned from
Uploaded by user
Cosmopolitan
Dianna Argon, Mag Covers, Cosmo Covers, Dianna Agron, Diannaagron, Cosmopolitan Magazines, Women Magazines, Magazines Covers, September 2011
Dianna Agron Cosmopolitan US September 2011 ❤ liked on Polyvore
Cosmopolitan Magazine, Dianna Agron, Glee, September 2011~NEW -
Cosmopolitan September 2011 #DiannaAgron #Glee Cosmopolitan #Bydolls
So hawt. Dianna Argon
skipping
Long Roads, The Journey, The Roads, So Funnies, Happy Dance, Gangnam Styles, Yellow Bricks Roads, Roads Trips, Make Me Smile
Follow the supper tiny yellow brick road
Gangnam style
Even when the road is long there is still joy in the journey!
Road trip happy dance!
At the end of the road... this makes me smile!
long Road if you look closely the road disappears with the curvature of the earth. Hmm why is there a Lamb on this Road LOL
Cape Cod Potato Chips
Potatoes Chips, Blue Childhood, Food, Chips Dips, Boston Blue, Cod Potatoes, Chips Chips, Chip Dips, Capes Cod
Cape Cod Potato Chips #Chips #Dips #Salsa #Potato #Kettle #Corn #Rice
Boy bands!
Teenagers Girls, 90S Kids, Boys Band, Growing Up, Late 90S, Boyband, Nsync, Backstreet Boys, 90 S Kids
'N Sync vs. Backstreet Boys: The great boy band debate the winner would be NSYNC every time.
Growing up as a teenage girl in the late '90s…
The whole list is pretty funny Pictures of NSYNC or Backstreet Boys (never both) adorn your locker | The Typical Day Of A Teenage Girl In The Late '90s
NSync Vs Backstreet Boys! Ah the 90s! 90s Kid
Jersey Shore
Jersey Boys, Fist Pumps, Shore House, Party Animal, Judge, Jersey Shore, Makeup Tips, Favorit Tv, Guilti Pleasure
Yes, I have gone to the jersey shore house and yes, i have fist pumped in front of it.
party animals and drama :P
Jersey Shore.. don't judge me
Jersey Shore Makeup Tips
I heart Jersey Boys!!!
Jersey Shore - Guilty pleasure lol