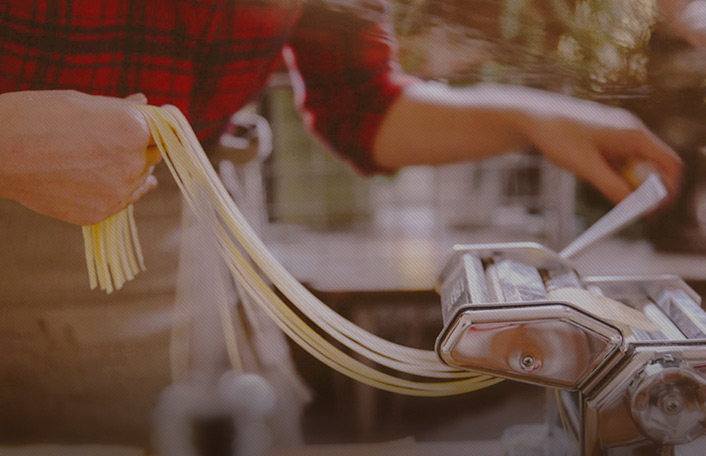 She used Pinterest to roll her first pasta
Join Pinterest to find all the things that inspire you.
50+
billion Pins
to explore
15
seconds to
sign up (free!)
Display Resources for Teachers
---
Back to
Display Resources for Teachers
Display Resources for Teachers
Teacher's Pet » Home » The most unique and original collection of downloadable EYFS, KS1, KS2 classroom display resources, teaching aids, games and activities available online! » A Sparklebox alternative
Classroom Display
Teacher's Pet - Welcome Classroom door signs - FREE Classroom Display Resource - EYFS, KS1, KS2, welcome, posters, classroom, door signs
:-)
Idea, Teaching, Schools, Quotes, Front Doors, Classroom Signs, Learning, Teacher, Art Rooms
Classroom Sign: The Mess Learning happens on the other side of frustration!
front door idea
This quote speaks volumes about what we have been talking about all semester. In traditional classrooms students' sit in rows and the teacher stands at the front of the classroom and lectures. Yes, this may be necessary at times but reality is that for younger children especially this is not the best way to go about teaching. Learning and teaching involves getting messy, trying new things and doing activities that other teachers may find irrelevant.
School Quote
art room poster
Mistakes are proof that you are trying!
Life Quotes, Remember This, Make Mistakes, Lifequot, Motivation Quotes, Truths, Keep Tri, Inspiration Quotes, True Stories
inspiring4u: Please visit Inspirational Quotes :- For more Popular quotes (Quotes, Sayings, Quotations, Verses) Including Inspirational Quotes, Health Quotes, Motivational Quotes, Broken Heart Quotes, Friendship Quotes, Famous Quotes, Life Quotes, Love Quotes, Emo Quotes, Saying, Words, Motivation, Inspiration, Healthy Quotes, Happiness from various from Famous Authors, Celebrities, Literature.
#lifequotes
true story.
So very true. Just keep trying. Never give up, you deserve a happy drug-free life! It'll be worth it! #mistakes #trying #dontgiveup #youcandothis #motivational #quote #inspirational #quotes #staystrong
I need to remember this - and to keep trying
Truth! My boss always tells me, "If you didn't make mistakes, I would think you were not working hard enough."
keep trying. make mistakes.
Various
Class Display, Display Border, Christmas Banners, Display Letters, Display Idea, Art Posters, Download Poster, Classroom Displays, Excellent Posters
great display ideas
Christmas banners
printable art posters
Class displays
Instant Display Teaching Resources - A teacher resource website with a collection of Downloadable Posters for classroom displays, PowerPoint Presentations and more
Poster
Classroom Idea, Reading Poster, Language Art, Schools Stuff, Book, Display Idea, Education, Good Reader, Anchors Charts
Good readers... Middle School | Classroom Decorations | What Good ... | School Stuff
Book anchor chart for What good readers do.
Reading poster
We like this display idea for what "good readers" do. This is a great idea to help remind students about what they should be thinking about as they read. www.teachthis.com.au
ED: Good readers anchor chart #good #readers #anchor #chart #classroom #education
Google Image Result for www.jeffisageek.n...
Geek, Internet Site, Website, Age Technology, Web Site, Alphabet Letters, New Age, Teaching Kids, Teaching Strategies
computer alphabet letters for kids | ingilizce harflerin okunuşu
Geek Alphabet
This pin, showing technology as being easy, reinforces a teacher's need to use multiple mediums when writing or creating projects with the students. Bledsoe would comment that it doesn't matter what the medium is as long as it works toward the goal of writing. Bledsoe talks about a teaching strategy called digital collaboration that allows a classroom of students to collectively create some sort of work in a kind of medium. I like the idea of using collaborative learning in mixed mediums.
Seems to cover it all :)
The Doors, Subway Art, Life Rules, For Kids, Class Rules, House Rules, Classroom Rules, Kids Rooms, Families Rules
saying for kids room
Originally pinned as Classroom Rules, but make good Family Rules too.
Class Rules or house rules? Hmmm-put in a frame and post by the door
class rules, house rules, life rules - AWESOME printables!
House rules, playroom rules, classroom rules, create your own and have an oversized color print done at Tallgrass Copies!
Subway Art class rules
Banners and Awards.
Hats, Teaching Idea, Classroom Idea, Education Theorystudi, Classroom Poster, Display Resources, Education Teacher, Learning, Education Link
Two Great Classroom Posters on The Six Thinking Hats ~ Educational Technology and Mobile Learning
Learning and Thinking Resources for Education Teachers
Learning through ICT Resources. Thematic Units, Lesson Plans, Rich Topics, Educational Links and Favourites (Favorites-Bookmarks). One to One laptops
Enchanted Learning
Kindergarten Activities
EnchantedLearning.com - Preschool and Kindergarten Activities
FREE printable
Math, Classroom Idea, Free Primary, Early Childhood Education, Dower Teaching, Display Resources, Ece Early, 1000S Free, Free Printables
FREE printable ECE Early Childhood Education and primary teaching resources - phonics, posters, labels, signs - SparkleBox New Zealand
SparkleBox Maths resources
1000s FREE Primary Teaching Resources & Printables - EYFS, KS1 and KS2 - SparkleBox
TeachersPayTeache... - An Open Marketplace for Original Lesson Plans and Other Teaching Resources
Teaching Idea, Grade Math, Amy Lemon, Classroom Math, Multiplication Divi, Multiplication Situat, Multiplication Activities, Math Idea, Multiplication United
Multiplication Situations Unit - Amy Lemons
$5.25 -- Multiplication Situations Unit -- Looking for fun, engaging, and hands-on multiplication activities? This unit has only that! There are no worksheets or drills, but only activities...
multiplication unit pack
Primary Resources - Free teaching resources, lesson plans, teaching ideas & worksheets for primary and elementary teachers
Teaching Idea
Primary Resources - Free teaching resources, lesson plans, teaching ideas & worksheets for primary teachers Ive used this for my German lessons I teach at my local primary! Really good!