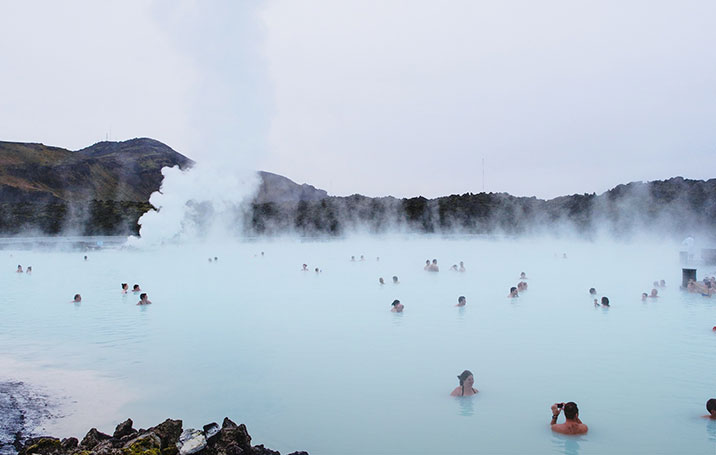 They used Pinterest to find new places to visit
Join Pinterest to discover all the things that inspire you.
50+
billion Pins
to explore
15
seconds to
sign up (free!)
Back to
Smart & Beautiful
Smart & Beautiful
Meghan McCain: Important young conservative voice. I hope she succeeds in helping to reform the future of the republican party.
Candid John, Ef Gorgeous, Dead Gorgeous, Meghan Mccain Jpeg, John Mccain, Cannabis User, Meghan Mcain, Megan Mccain, Role Models
Meghan Mcain. Couldn't talk politics, but, talk is overrated.
Meghan McCain (my current celebrity crush...even though she drinks Budweiser and is the daughter of John McCain!!)
Confession: I love Meghan McCain. But I also hate her because she's so effing gorgeous.
Hillary Rodham Clinton
Female Characterspeopl, Hillary Clinton, Google Search, Beautiful Lady, Interesting Presidents, Hillary Rodham Clinton, Interesting Women, Hilarious Clinton, Icons People
Hilary Clinton
hillary clinton - Google Search
Angelina Jolie: Actress, Director and Humanitarian
Angie, Johnny Depp, Hair Colors, Inspiration Celebrity, Inspiration Women, Angelina Jolie S, Beautiful People, Angelina Humanitarian, Angelina Jolie Humanitarian
Angie Jolie
Angelina Jolie is just one more of a growing list of inspiring celebrity Mastectomies. http://wp.me/p2Egas-lg #breastcancer
hair color <3
Sheryl Sandberg: COO of Facebook, Women in the Workplace Advocate
The Women, Sheryl Sandberg, Printable Valentines, Girls Generation, Power Women, Google Search, Sherylsandberg, Vogue Magazines, The Dresses
Printable Valentines: Sheryl Sandberg
"Success and likability are positively correlated for men and negatively correlated for women." - @SherylSandberg #LEANIN
love the dress
Sheryl Sandberg has been Facebook COO since March 24, 2008. She served as a VP of Global Online Sales & Operations at Google from November 2001 to March 2008 and was responsible for online sales of Google's advertising and publishing products. In 2008, Sheryl was named as one of the "50 Most Powerful Women in Business" by Fortune and one of the "50 Women to Watch" by The Wall Street Journal. Her book "Lean In" has changed my life. #readit #LeanIn
"Sheryl Sandberg: What She Saw at The Revolution" in Vogue Magazine
Danica McKeller
Danica Mckellar, Beautiful Woman, Girls Generation, Celebrities Xx, Geek Girls, Danica Mckeller, The Wonder Years, Beautiful Babes, Geeky Girls
Danica McKellar, from The Wonder Years - Esquire
Tina Fey
Glasses, Queen, Famous People, Entry Tags, Dramas, Funny Lady, Actresses, Tina Fey, Funny People
Queen Tina
Tina Fey, B.A. Drama, University of Virginia; Comedienne, Actress, Writer, Producer, 7-time Emmy Winner
Maria Menounos
María Menounos, Maria Menounos, Beautiful Women, Beautiful Lady, Beauty, Beautiful People, Hot Women, Highlights, Beautiful Girls
Maria Menounos- highlights!
Maria Menounos.. beautiful and smart
Olivia Munn
Girls Crushes, Hotti Olivia, Boudoir Ideas, Famous Hot, Oliviamunn10Jpg 471549, Hot Glasses, Olivia Munn, Geek Hotti, Famous Sexy
Geek hottie Olivia Munn
Zooey Deschanel
Fashion Smashion, Style Icons, Zooey Deschanel, Style Pinboard, Celebrity Fashion, Zooey Nuff
Arianna Huffington
The Women, Post Media, The Huffington Post, Ariannahuffington, Arianna Respond, Arianna Huffington, People, Medium, Media Group
Arianna Huffington - Greece & USA - 2005: Huffington is the editor-in-chief of the Huffington Post Media Group and an online media tycoon. In 2005, she launched The Huffington Post, a news and blog site that quickly became one of the most widely-read and linked-to media brands on the Internet. In 2012, the site won a Pulitzer Prize for national reporting. She was named to Time Magazine's list of the world's most influential people. #womens #history #women #entrepreneurs in #media
2012 Speaker #AriannaHuffington - Being Fearless
Michelle Obama
Guns, Michelle Obama, Inspiration Women, Strong Women, Michele Obama, First Lady, White House, Black Women, Michelleobama
Michelle Obama a strong black women!
Michele Obama - Natural Energy 6 http://9energies.com/active-energy-6/evolution-moms-ae6-ae6/ #9energies #AE6 #NE6 #michelleobama
Welcome to the gun show! Michelle Obama is my hero.
First lady Michelle Obama flexes her arms in response to a joke about her habit of wearing sleeveless dresses during the White House Correspondents' Association Dinner in Washington, D.C., on May 9, 2009. (Reuters/Jonathan Ernst)
Tamron Hall
Pixie Haircuts For Black Women, Anchors, Tamron Hall, Shorts Haircuts, Hair Cut, Black Women Pixie Haircuts, Hair Style, Black Pixie Haircuts, Shorts Hairstyles
black women short haircuts 2014 | Some Example of Short Hairstyles for Black Women 2014
Tamron Hall Top 10 Hottest #Women #News #Anchors
Short hair cut for me...?
Erin Burnett
Photos, News Babes, Erin Burnett, News Women, Sexy News, Erin Cnbc, Interesting Photo, Pools
Flickriver: Most interesting photos from sexy news and weather ...

by S_Mercurier