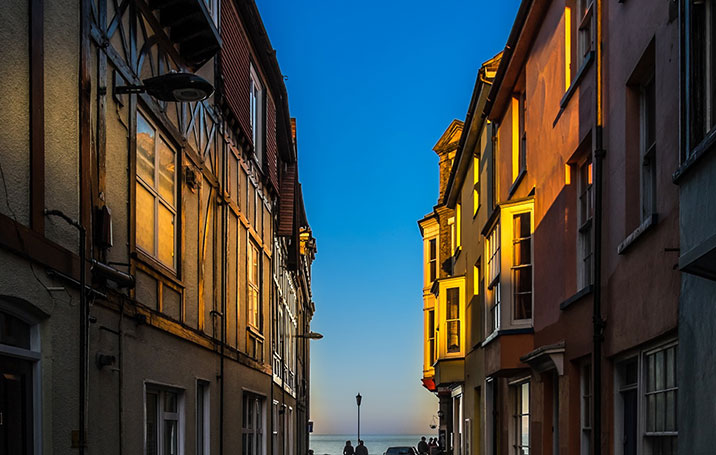 They used Pinterest to explore a new city
Join Pinterest to find all the things that inspire you.
50+
billion Pins
to explore
15
seconds to
sign up (free!)
Back to
Just Because It's Cute
Just Because It's Cute
Love this story of these rehabilitated sea lions returning to the wild.
Sea Lion
rehabilitated sea lions that are being returned to the wild.
My week in a nutshell: Monday Monday Two Monday Three Monday Four Friday Saturday Pre-Monday.
Funnies Pictures, Quotes, E Card, The Weekend, My Life, Truths, Pre Mondays, So True, True Stories
that's the truth
True story
My life
Humor. Funny Pictures. Funny Quotes. Cartoons. Memes
Live for the weekend.
Monday and Pre Monday - Ha so true!
stuff brides say- this is soooo hilarious!
Brides Worthy, Stuff Brides, Pin Pin, Things Brides, Random Pin, Pin Funny, Soooo Hilarious, Shit Brides, Brides Sayings Hahah
Shit brides say, hahah hilarious
Shit Brides Say - Pin Pin Pinning #funny ads #interesting ads #funny commercial ads #funny commercial #commercial ads| http://funnycommercialadsphotos.blogspot.com
Funny things Brides Say - Pin Pin Pinning Pinned!

by TheKnotTV
Boy's Last Words "God Needs Me More" Inspires a Movement of Giving (Video)
Christian Videos, Michigan Community, Jayden Lamb, Boys Inspiration, Little Boys Birthday, Boys Birthday Party, Chine Lanterns, Inspiration Videos, Ninth Birthday
A Young Cancer Victim's Life Causes A Michigan Community To Perform Random Acts Of Kindness. [VIDEO]
Terminally Ill Little Boy Inspires A Community With Message Of Hope | God Bless You
Such a touching and moving story...... (CBS News) MIDLAND, Mich. -- For a little boy's birthday party, it was a huge crowd. The boy's dad, Tom Lamb, and stepmom, Nicole, invited all of northeast Michigan to launch Chinese lanterns to celebrate what would have been their son's ninth birthday. "I miss him so much," Tom says. "It's so hard. I just want him back." Much of what so many people loved about Jayden Lamb can be seen in a home video. Although he had a rare form of cancer that attacked his central nervous system, he's seen lip-syncing a silly Christmas song, busting a Christmas move, right after a chemo treatment. The kid had that kind of spirit. But it was his final words -- all his own -- that will forever stick with his father. "He looked at me right in the eye and he said, 'I'm never going to get married, daddy,'" Tom says. "My heart sunk when he said that. I'm like, 'Why would you say that, buddy?' And he said, 'God needs me more.'" "God needs me more" -- his last full sentence -- but the beginning of something truly remarkable. Jayden Lamb's stepmother, Nicole, and father, Tom / CBS News A couple days after Jayden died, Tom and Nicole were in line to get some coffee when they decided, spur of the moment, to pay for the customer behind them in the drive-thru. It was supposed to be just a little, symbolic thank you to the community for being so supportive. "We didn't think we were starting a chain reaction, that's for sure," Tom says. But after posting it on Facebook, that's exactly what happened. Waitress Sarah Mae Niemeyer got a $50 tip. "It said, 'In memory of Jayden Lamb,' and underneath, it said, 'Merry Christmas,'" she says. Jennifer Campbell got her entire layaway paid off. And at a Salvation Army kettle, an anonymous donor put in a diamond ring with a note that read, "Paying it forward Jayden style." And those are just a few examples of what has become a phenomenon in and around Midland, Mich. Restaurant managers say they'll sometimes go 15 minutes without anyone paying for their own meal. "It's an every day, all day kind of thing," says Sarah Mae. A crowd gathered to release Chinese lanterns to celebrate what would have been Jayden's ninth birthday. / CBS News Asked when they started to realize what was happening, Tom says, "I think when we went to lunch and we got our bill and it said zero owed -- pay it forward in honor of Jayden Lamb." Full circle and now circling the globe. Through Facebook, Tom and Nicole are getting word of kind deeds being done across the country and around the world -- all in honor of Jayden Lamb, the boy who told his dad God needed him more. "I've wondered that myself. Is this what God needed him more for -- a message of hope for humanity?" Tom says. This holiday season, people have been asking themselves: How do you celebrate a holiday when so much has been taken? Well here, the answer is simple: Just give
Here's hoping my future daughter-in-law will make me one of these. So sweet. :)
Mothers Day, Mothers Gifts, Mothers In Law Gifts, Grooms Gifts, Weddings Day, Sweet Gifts, Cute Idea, Motherinlaw Gifts, Gifts Idea
For Maw and Aunt Nett on our wedding day. Cute idea :)
#cute idea for a #motherinlaw #gift
Mother of the groom gift. Such a cute idea
sweet gift idea
Cute gift idea for your mother-in-law on your #wedding day!
Grooms mother gift
Great mother's day gift idea for the mother in law!
How adorable. Mother in law gift idea
This was hilarious, disturbing, and awesome all at the same time! These boys had to have practiced this thing a thousand times to get the timing down that good! That's a lot of energy right there! I needed a good laugh
Funniest Videos, Senior Year, Senior Boys, Funniest Things, Too Funny, So Funny, Half Time, High Schools, Powderpuff Cheerleading
Ummmm was this really at Carrol High School in Ft Wayne?!?! it looks like their gym.....?! Best Half Time show EVER!! I am so impressed with the amount of choreography they have!! So awesome!
i'm still peeing... this is SO FUNNY!!! the boys really went all out for this. I mean i know my senior year dance kicked ass but dear god this was better
Best Video EVER! Senior Boys as PowderPuff Cheerleaders. They are actually really good! So funny!! Ah-Freaking-Mazing!!!
SO. FUNNY. and the funniest thing is... they're actually kinda good.
Too funny!! They did better than we did in high school!
Judge if you must but this is the funniest video even though I'm years out of high school.
The Senior Powderpuff Cheerleaders perform an all new dance for the halftime show of the student vs. staff basketball game at Carroll High School. Ellen, we want to be on your show!!

by davidsondavidson99
Whaaaaaaaaaaat? Sadly I can totally relate to this right now...
Funnies Dogs, Scale, The Holidays, Fit Humor, Weights Watchers, Mondays Mornings, Funnies Stuff, Weights Loss, Funnies Card
Don't fear the scale! Read on for weight loss tips for people with diabetes...
Seriously Funny Cards
Funny Weight Watcher Dog: WHAT.....I know the feeling....
After the Milkbone binge... Omg :) haha how I feel on a Monday morning!!
We've all been there! #funny dog #scale
Fitness humor
thats me during the holidays!
Ah Ah's Back - This is such an amazing story! A little boy reunited with his long lost stuffy...
Cool Kids, Lost Stuffed, Kids Stuff, Favorit Videos, Blue Monkey, Lost Monkey, Boys Reunited, Stuffed Monkey, Stuffed Animal
Nebraska Boy Loses Beloved Stuffed Monkey On Vacation, Dedicated Mom Finds It Three Years Later On eBay [VIDEO] ::: Little Liam learned there is nothing like a mother's love, when his mommy searched for three years to find his most prized possession; a stuffed blue monkey. In 2009 the Nebraska boy lost Ah-ah, a present from his grandparents, while on a family vacation to the Rocky Mountains National Park. The child and the monkey were once again reunited when the stuffed critter was found in...
Ah Ah's back: Video of boy reuniting with his lost stuffed monkey. I'm crying
Must see! Boy reunited with his lost monkey. Soo cute I cried!
Ah Ah's back: Viral video of boy reuniting with lost stuffed animal

by normalityblows
Come on - PUSH....
Help Me, Baby Pandas, So Cute, Cute Pandas, Baby Animal, My Friends, Pandas Bears, Help Hands, Pandas Love
@Vienna Lulu - so cute: I get by with a little help from my friends.
Panda Love!!
help me! cute panda bears
Cute baby pandas #adorable #cute #baby #animal #panda
so cute panda bears... Grace!!
#animals #panda bears - Helping Hands in China
So cute!!
Critter, Art Hedgehogs, Animal Kingdom, Pet Hedgehogs, Baby Hedgehogs, Funnies Faces, Things, Adorable Hedgehogs, Hedgi
Hedgehogs. This is the most adorable thing I've ever seen..!
one day I swear I WILL own a pet hedgehog!
Funny face
Hedgies are da best.
Adorable Hedgehog. I want one someday.
Animal Kingdom / Hedgehog
Art hedgehog. curiosity-index
Cute lil Critter
the wittle baby hedgehog
true love
Kitty Cat, Best Friends, Catlady, Bestfriends, Pets, Animal, Cat Lady, Holding Hands, Baby Cat
best friends #kitties #cats
best friends, just 2 kitties holding hands (paws).
best friends. Cat lady probs
Find best friends at: www.NewFriends4U.com #BestFriends #Friends
best friends #baby cat
"If we hold hands they won't be able to resist our plea for a WallyBed" #cats #kitty #animals #pets #petproducts #dogproducts #petbeds #dogbeds #cute #precious #sneaky
cat bffs! #catlady
See otters hold hands when they sleep so they don't drift away from each other.
Otters Holding Hands, So Cute, Holdhand, Seaotter, Did You Know, Sleep, Sea Otters, So Sweet, Animal
"Sea otters hold hands when they sleep, so they don't drift away from each other." so cute, so sweet!
how adorable - "Sea otters hold hands when they sleep, so they don't drift away from each other." #seaotter
did you know that otters hold hands while they are sleeping so they don't float away- this is why sea otters are my spirit animal
"Sea otters hold hands when they sleep, so they don't drift away from each other." My fav animals.. So cute!
#otters #cute #holdhands #love #smile #yyc