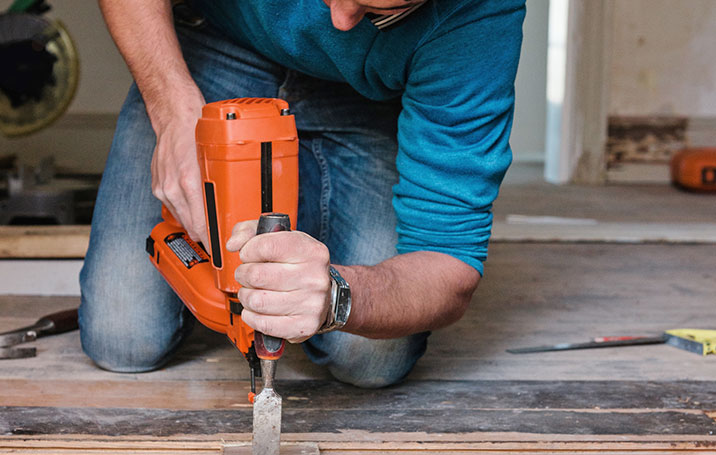 He used Pinterest to redo his floors
Join Pinterest to find (and save!) all the things that inspire you.
50+
billion Pins
to explore
15
seconds to
sign up (free!)
Back to
To Weather The Storm
To Weather The Storm
Lightning Tornado
Photos, Clouds, Lightning, God, Beautiful, Mothers Nature, Tornadoes, Storms, Extreme Weather
Extreme weather
Tornado & Lightning Lightning can serve as a natural sensing tool that allows scientists to understand what else could be happening in a storm Image Credit: F. Smith God's Art...........http://goo.gl/iJrPlL
Amazing photo of a tornado storm with lightning strikes.
"Respect Mother Nature, she can surely shit a storm." (Sent to Fox-Atlanta: Was sent to them from someone in Chattanooga when tornadoes went through. March 2012)
Funnel cloud and lightning. Tornado storm in Tennessee
Chattanooga tornado, March 2012......tornados have always scared me a lot, but God even makes destructive things beautiful!
Pinned from
missheatherette.tumblr.com
Storms
Biggest Storms, Storms 3, Clouds Storms, Storms Preparation, Storms Power, Storms 1, Storms Weath, Perfect Storms, Storms Watches
Storm preparations (Hurricane Isaac)
Storm power
Pinned from
Uploaded by user
STORMS
Storms Rolls, Cool Pictures, Stormy Sunsets, Weather Natural, Cloud, Beautiful Storms, Storms Chase, Mothers Natural, Beautiful Mothers
I wanna go storm chasing!
beautiful storm rolling in
#STORMS, #TORNADO, #SCARY, #BEAUTIFUL, #AMAZING,# WOW, #CRAZY, #NEAT, #RAIN, #WEATHER, #LIGHTNING, #CLOUDS, #WET, #ROAD
what a cool picture!!
stormy sunset
Beautiful Mother Nature
Pinned from
extremeinstability.com
lightning
Thunder, Places To Visit, Natural Phenomena, Catatumbo Lightning, Lightning Storms, Amazing Places, Natural Photo, Mouths, Mothers Natural
thunder and lightning
7. Catatumbo Lightning At the mouth of the Catatumbo River in Venezuela, a very unique mass of storm clouds swirl, creating the rare spectacle known as Catatumbo lightning. The storm occurs up to 160 nights a year, 10 hours per day and 280 times an hour.
Lightening ~ my opinion there is nothing more exciting than watching mother nature at her best!
Bizarre Natural Phenomena Catatumbo Lightning
Lightning storm.
Pinned from
hallost.blogspot.com
Storms
Distance, Spectacular Pictures, Beautiful, Amazing Weather, South Dakota, Earth, Photo, Wall Cloud, Mothers Natural
In the distance of an Oklahoma wall cloud ... perfect formation, a big tornado most likely came from this storm.
beautiful, beautiful structure!
Awesome photos of tornadoes and lightnings
Spectacular pictures of tornadoes, supercells and lightning by ...
South Dakota~
Pinned from
wackynwild.com
Storms
Storms Natural, Storms 3, Beautiful Meso, Amazing Photography, Awesome, Sick Storms, Lightning Storms, Crazy Storms, Mothers Natural
sick storms.
Crazy storm
Beautiful Meso
Pinned from
hottubworks.com
Storms
Thunderstorms, Sky, Beautiful, Scary Stuff, Pictures, Tornadoes, Nebraska, Storms Cloud, Mothers Natural
Scary stuff, but its beautiful
Nebraska. Gorgeous sky. Nature is so beautiful.
Mother nature ,'you are one narly lady . Super cell thunderstorm - Nebraska
Famous photographer and storm chaser Ryan McGinnis captured these stunning pictures of an arcus cloud that rolled just north of Kearney, Nebraska, on August 7th. This sweet storm's amazing appearance is the result of great storm structure and perfect lighting, with the sun going down behind the storm and illuminating the cloud with an orange glow - #storm #cloud #arcus #nebraska
Super cell thunderstorm - Nebraska ~ Always wanted to witness a tornado ... In awe!! ~
Super cell thunderstorm - Nebraska Beautiful picture !!
Pinned from
chakalakasp.imgur.com