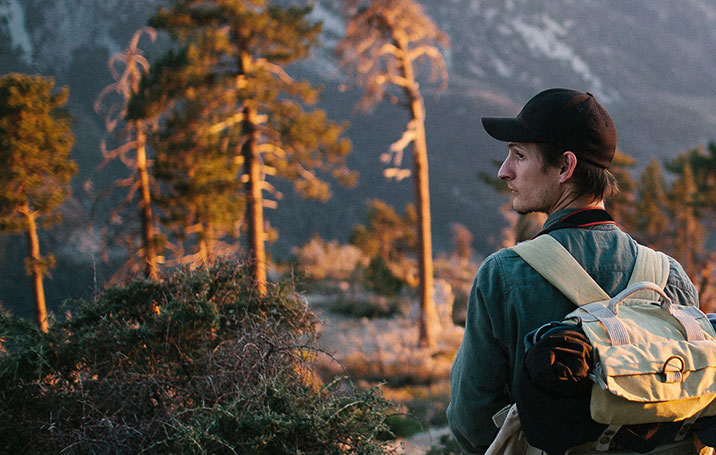 He used Pinterest to explore new campsites
Join Pinterest to find all the things that inspire you.
50+
billion Pins
to explore
15
seconds to
sign up (free!)
stunning back...long sleeves look GORGEOUS!
Backless Dresses, Wedding Dresses, Gowns, Backless Weddings, Weddings Dresss, Bride, The Dresses, Open Back, Weddings Dresses
vintage wedding dress AGAPAN DRESS IN SILK JERSEY AND PETAL APPLIQUÉ Backless wedding gown low back bride bridal perfect open back statement sexy wedding dress and I LOVE her hair.
Long sleeve backless wedding gown by Delphine Manivet, perfect for a boho wedding. Definitely want a backless dress with flowy fabric and some lace
winter wedding dress. love the hair. love the dress
sooooo pretty and sassy!
Dream Dresses, Back Dresses, Wedding Dresses, Weddings Dresss, Big Bows, Weddings Gowns, Open Back, White Gowns, Weddings Dresses
open back wedding dress with bow
The White Gown, Brooklyn - open back LOVE
Bow on back wedding gown ... For a Wedding Dress Guide & wedding ideas for brides, grooms, parents & planners ... https://itunes.apple.com/us/app/the-gold-wedding-planner/id498112599?ls=1=8 ♥ http://pinterest.com/groomsandbrides/boards/ ♥
Jim Hjelm backless bow wedding dress. "Classy in the front, a bit daring in the back. DREAM DRESS
My wedding dresss
love open back dresses
Wedding dress - big bow
Alice in wonderland theme
Gardens Party, Idea, Tables Sets, Color, Tiffany Blue, Gardenparti, Teas Party, Chairs Covers, Fairies Tales
Pretty Places To Sit, Tiffany Blue, Garden parties, wedding ideas
ethereal fairy tale tea party table setting in woods
aqua color theme. LOVE the table fabric and chair covers! Maybe use the table chairs for prom queen! Make her feel more special!
Tiffany Blue anyone? A lovely multi-fabric table setting for a garden reception; quite a dreamy idea.
Paolo Sebastian wedding dress
Paolo Sebastian, Idea, Fashion, Wedding Dresses, Dr., Weddings Dresss, The Dresses, Weddings Gowns, Weddings Dresses
Gorgeous, flowing wedding gown. #Wedding #Dress #Fashion
Paolo Sebastian Swan Lake Wedding Dress #http://www.weddingchicks.com/2014/03/05/pink-paris-wedding-ideas/ I don't like this as a wedding dress but the dress itself is gorgeous
Fabu wedding dress!!! DR
dress white wedding dress wedding sparkles sparkle sparkly slit ivory sleeve sheer ivory dress slit dress sparkling dress ruffles elegant runway gorgeous illusion neckline chiffon shoes beading prom long dress white prom dress long prom dress beautiful ball gowns white dress amazing prom dress model prom dress pearl white gown a line prom gowns runaway lace wedding dress lace dress short sleeve dress nude dress sequin dress embroidered dresses wedding clothes beige cream crochet dress crochet cream prom dress beige prom dress sparkly prom dress floor-length abiballkleider abendkleider ballkleider . evening dress designers peach tulle skirt clothes trendy formal dress pretty maxi dress long 2014 prom dress 2015 prom dress 2016 prom dress evening dress prom gown 2014 prom dresses swan lake wedding dresss lace
Paolo Sebastian Swan Lake Wedding Dress #weddingdress #dreamdress #weddingchicks http://www.weddingchicks.com/2014/03/05/pink-paris-wedding-ideas/ #wedding #love #romance #ideas
simple yet filled with subtle beauties!
Gardens Weddings, Lighting, Color, Outdoor Weddings Receptions, Backyard Weddings, Backyard Party, Receptions Idea, Long Tables, Outdoor Receptions
outdoor wedding reception ideas.: big tables and fairy lights, chalk board made by painting a board for seating
omg! prettiest outdoor "backyard" wedding. Add some trees and fall colors and more lights :)
backyard party
Love the idea of long tables and hanging lights with no tent!!!!
Beautiful outdoor reception... Love the colors and the hanging lights!
garden wedding - love the colors and lights
Love that curtain
Lace Weddings Dresses, Vintage Weddings, Lace Tablecloths, Lace Curtains, Baby Breath, Flower Idea, Weddings Dresss, Lace Dresses, Weddings Idea
something about lace and babies' breath. so simple, elegant and feminine.
love the lace tablecloths hung as decor
Wedding flower ideas
lace dress, simple flowers
Lace gown, lace curtain, awesome flower vignette!
vintage wedding ideas | lace_wedding_dress.jpg
lace wedding dress Summer wedding idea
Headbands with loose updos - so adorable!
Fabulously Hairs, Shorts Hairs Loose Updo, Loose Updo For Shorts Hairs, Pretty Hairs, Hairs Idea, Weddings Hairs, Hairs Inspiration, Head Band, Hairs Makeup
head band
Headbands with loose updos - so adorable! Wedding Hair #4
Simple But Luxury Wedding Floral Centerpieces
Floral Centerpieces, Pink Flower, Weddings Centerpieces, Color Combos, Flower Centerpieces, Green Centerpieces, Pink Peonies, Centerpieces Idea, Purple Flower
floral centerpiece ideas - Google Search
centerpieces~ love the color combo...
Pink peonies and limes...two loves!
Centerpiece with pink flowers and limes l centro de flores con flores rosas y rodajas de lima
limes with purple flowers would be perfect
Gorgeous Wedding Centerpiece Ideas and Pictures. Like the fruit in the vases. Adds a freshness to it.
Pink and Green centerpiece ideas. The limes, could be done with oranges or lemons.
flower centerpieces ideas - Google Search
centerpiece
Weddings Centerpieces, Barns Woods, Cute Idea, Rustic Centerpieces, Woods Planters, Rustic Weddings, Wooden Boxes, Centers Piece, Centerpieces Idea
Rustic Wedding centerpiece, wooden box
Rustic centerpiece idea
center pieces. Rustic Barn Wood Planter Vase Wedding Centerpiece Shabby Chic Personalized. $19.99, via Etsy.
Rustic Wedding centerpiece-- super cute idea!
rustic wedding centerpiece idea
love love
Weddings Hairstyles, Hairs Idea, Prom Hairstyles, Long Hair, Hairs Styles, Bridesmaid Hairs, Taylors Swift, Soft Curls, Curly Hair
Loved curly haired Taylor Swift hairdos
Potential bridesmaid hair idea
Taylor Swift - Soft Curls + Bun
Updos For Long Hair Wedding Hairstyles Design 300x367 Pixel
Hair Idea - Taylor Swift
prom hairstyle for long hair
Bridesmaids Hair Style
pretty
Vintage Hairstyles, Vintage Weddings, Weddings Hairstyles, Hairs Clips, Prom Hairstyles, Bridal Hairs, Hairs Styles, Finger Waves, Diane Kruger
hairstyle: finger waves with shiny hair clips
bridal hair styles | Vintage Wedding Hairstyles | WeddingHairstyleZ.com
Diane Kruger sports a finger wave updo 1950's Haircuts and Hair Styles - Vintage Hairstyles
Thinking about finger waves for my Prom hairstyle...
wedding hair. this is perfect.
Loose Curls, Long Curls, Hairs Idea, Hairs Styles, Weddings Hairs, Long Hairs, Soft Curls, Hairs Down, Curly Hair
wedding hair style... only curly hair I've seen that I actually like
Wedding hair. Curled long hair, down. Loose curls.
Alaina: I love this hair! Love loose curls down. Wedding hair ideas
Wedding hair long curls simple pull backs
long, hair down option - soft curls.
wedding hair
Weddings Updo, Weddings Hairstyles, Half Up, Long Hairstyles, Hairs Tutorials, Hairs Idea, Bridal Hairs, Hairs Styles, Bridesmaid Hairs
Pretty Bridal Hair Tutorial Half Up Down Musings - Free Download Pretty Bridal Hair Tutorial Half Up Down Musings #15770 With Resolution 533x500 Pixel | KookHair.com
Half Up Half Down - bridesmaid hair?
Love this hair style! Bridal Hair : Half Up Half Down
half up half down diy wedding hair, diy wedding hair, wedding hair ideas, wedding hair
The half up half down wedding hairstyle gives you the best of both worlds – you get the formal intricacy of a wedding updo but still get the romance of long flowing wedding hair. The volume of this DIY half up half down style gives a sexy Brigitte Bardot feel, and beachy waves keep it from being too severe for classic wedding hair.h