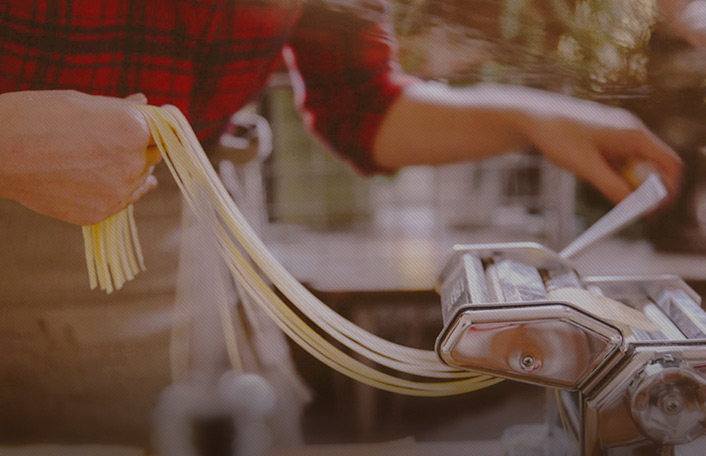 Discover and save recipes to try on Pinterest!
Join Pinterest to find (and save!) all the things that inspire you.
50+
billion Pins
to explore
15
seconds to
sign up (free!)
Preschool Ideas - Health and Nutrition
---
Back to
Preschool Ideas - Health and Nutrition
Preschool Ideas - Health and Nutrition
From The Hive: Ss stone soup- preschool style #Nutrition Lesson could be taught with this story also.
Style Nutrition, Preschool Style
Entire 5-2-1-0 Child Care Binder/Curriculum available for free download. There's a lot of parent newsletters, lesson ideas, songs, etc. for preschool regarding nutrition and physical activity.
Teen, Lessons Ideas, 5210
Entire 5-2-1-0 Child Care Binder/Curriculum available for free download. There's a lot of parent handouts, lesson ideas, songs, etc. for parents, physicians, children, and teens regarding Family's Overall Health. How do we keep our family healthy? Use this amazing website!!! #charlottepediatricclinic
Color Me Healthy Resources. A preschool and nutrition curriculum is available for purchase. However, there are a lot of free resources on this website (newsletters, songs, handouts, etc.)
Kits Colors
order the kit Color Me Healthy...
Health and Nutrition Preschool Activities and Crafts
Preschool Activities, Preschool Lessons Plans, Idea, First Schools, Preschool Lesson Plans, Alphabet Activities, Free Printable, Alphabet Printable, Handwriting Worksheets
First-School Preschool Activities and Crafts (TONS of printables and ideas, but pinning specifically for the alphabet printables)
Welcome to First-School.ws Preschool Activities and Crafts. Lots of alphabet activities and free printables
GREAT SITE FOR FREE PRESCHOOL LESSON PLANS! - First-School.ws Preschool Activities and Crafts
First School - Preschool Activities and Crafts website
Welcome to First-School.ws Preschool Activities and Crafts - Tons of free printables and ideas
Preschool Lesson Plans -- Free comprehensive lesson plans that walk you through each lesson; tons of themes, each includes coordinating handwriting worksheets, coloring printables, craft activities, and more
preschool nutrition theme
Nutrition Lessons, Fun Activities, Nutrition Activities, Preschool Nutrition, Movement Activities, Learning Center, Nutrition Plans, Healthy Quick Breakfast, Nutrition Theme
fun activities with nutrition theme
How Many Worms OK, so worms are not part of a balance preschool nutrition plan, but apples are! I'm not sure where we found this activity, but here it is! Make 10 apple shapes. Hole punch a different number of holes in each apple. Make ten apple basket shapes, each with a numeral on it (1-10). Encourage the children to count the number of "worm holes" in an apple and then place it on the corresponding numberal.
MOVEMENT ACTIVITY Dramatic Play Ideas Preschool Nutrition Theme Ideas to Transform Your Dramatic Play Area Supermarket Materials Needed: Food containers (such as cereal boxes, milk jugs, etc.); play fruit and vegetables, plastic carriages and carriers, play register and play money. Be sure that all recycled items are clean and sanitized. For boxes (such as cereal boxes), stuff with newspaper or recycled paper and tape closed for durability. For money, instead of purchasing it
preschool nutrition activities by learning centers
What Did You Have For Breakfast? Nutrition begins at home! Many parents feel very rushed in the morning and their children may not "be hungry" and therefore not eat breakfast before they arrive at school. It is important to A) Know which children do not eat before school and B) Use that information to let families know how it affects their child's day AND to offer suggestions for healthy, quick breakfast foods they can offer their children.
6. LEARNING CENTER Science Activities Preschool Nutrition Theme Science Activities--for your Preschool Scientists in Training! Make Bread Materials Needed: Frozen bread dough; bread pans; Pam spray; waxed paper. Spray the pans with the cooking spray. Place the frozen dough in the pans. Cover with waxed paper. Check on dough throughout the day as it rises! The children will be very excited at how much it rises! Bake it for the next day's snack.
Nutrition Lesson Plans
Preschool Guide to Food and Nutrition Activities
Preschool Ideas, Pk Ideas, Classroom Ideas, Schools Health Css Ideas, Nutrition Ideas
Lots of Nutrition ideas
Nutrition style
Frozen Food, Vintage Observed, Coldspot Freezers, Seared Coldspot, 1950, Vintage Ads, Weights Loss, Modern House, Retro Kitchens
Haw haw haw! Nothing but fatty red meat and processed frozen food in there! I think about this every time my parents try to talk me out of a high vegetable no gluten whole foods diet "because bacon never hurt anyone."
1965 sears coldspot freezer by it's better than bad, via #modern house design| http://wonderfulhomedesigndreamhouse.blogspot.com
A lovely 1965 Sears ad for Coldspot Freezers. #vintage #retro #kitchen #1960s #homemaker
Nutrition recipes
Health Food, 100 Words, Healthy Eating, Healthy Weights, Nutritionclean Eating, Nutrition Recipes, Health Inspiration, Healthy Recipes, Bodybuilding Nutrition
Just like I say in my Wellness Workshop - the health food industry has made a fortune confusing consumers into thinking it's impossible to eat healthy. Bring it back to basics! #nutrition
Healthy Eating in 100 Words
nutrition preschool
Behavior Ideas, Preschool Lunches, Lunchroom Manners, Healthy Food Theme Activities, Lunchbox Crafts, Art Ideas, Lunches Boxes, Healthy Foods, Healthy Lunches
Lunchbox Craft
*lunchroom behavior ideas and a craft project
nutrition preschool lunch box activity. have child select food from magazine, cut it out and fill the lunch box. Or primary?
Teaching Lunchroom manners to Kindergarteners
Plan a healthy lunch
Make a lunch box and they can either draw their favorite healthy foods inside or they can cut them out from magazines (using their fine motor skills)
Health and Nutrition - Preschool activities and crafts
Health And Nutrition Crafts, Preschool Activities, Health Fit Resources, Food Crafts, Food Theme, Food Pyramid, Healthy Food, Nutrition United, Nutrition Theme
Health and Nutrition unit for children.
Healthy food crafts
Food Pyramid Poster
Health and Nutrition Theme...Hi Ho the Derry O Song for Preschool
Preschool Ideas, Teaching Learning Ideas, Fit Ideas, Nutrition Ideas
Food and Nutrition ideas