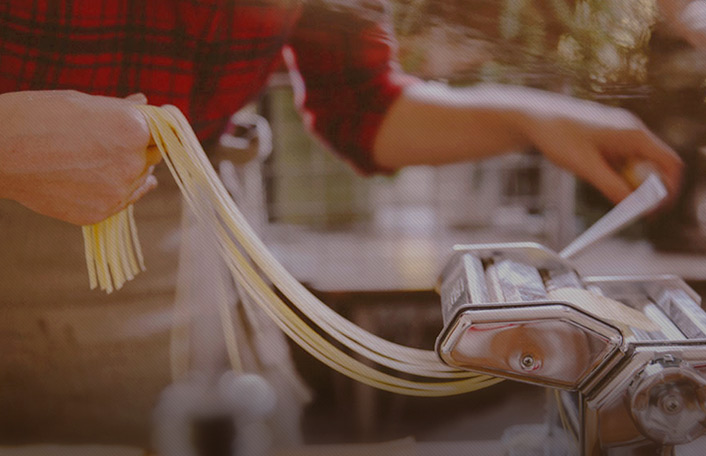 She uses Pinterest to eat healthier
Join Pinterest to find all the things that inspire you.
50+
billion Pins
to explore
15
seconds to
sign up (free!)
Isn't this the truth.
Good Luck, Inspiration, Judges Me, Quotes, Truths, So True, Living, Glasses House, Don'T Judges
#quote #quotes #words of #wisdom #truth #sayings #advice #motivational #inspirational #aspirational
So True, Don't Judge
"go ahead. judge me. just remember to be perfect the rest of your life" perfect is a lot to live up to. so good luck
People who live in glass houses...
Don't Judge Me Quotes | Don't Quote Me (#10)
Full time job
Full Time, Schools, Time Job, Best Jobs
And work a full time job, and go to school.......
Best job ever!!!!
audience evolution
Music, Laughing, Audienc Evolution, Rocks Concerts, So True, Funny Stuff, Humor, Concerts Audience, Audience Evolution
Rock concert audience evolution... so true!
haha good laugh
rock concert audience evolution #funny #humor
Funny stuff
Rock concert audience evolution. Put your damn phone down and enjoy the music. People will just video tape the entire concert instead of actively listening to it
These facts never cease to amaze me. There is so much to this story! o-o
Books, Mind Blown, Mindblown, Stuff, Jk Rowling, Harrypotter, Hp Facts, Harry Potter Facts, Easter Eggs
Mind blown. #harrypotter
Now I know for sure JK Rowling is a sorceress. Most awesome Easter egg in a book I ever came across.
HP mindblown
HP Facts | Mind Blown.
Make Perfect Sweet Tea!! Never knew about this secret ingredient!
Sweet Tea Recipes, Steaks House, Baking Sodas, Iced Tea, Ice Teas, Perfect Sweet, The Secret, Secret Ingredients, Sweet Teas Recipes
Im not sure about the secret ingredient. It's baking soda. I guess it stops the tea from becoming cloudy. Who knows? I'll try anything once. Perfect Sweet Tea Recipe.
Add BAKING SODA to iced tea. (Secret ingredient) Perfect Sweet Tea (makes 1 gallon) SO GOOD!! Adapted from the Lone Star Steak House ~ There IS a small "secret" ingredient in this Tea!
Baking soda?! That's the secret ingredient to making perfect sweet ice tea.
This is to you Le Ann
Bookmarks, Home Libraries, Quotes, Reading Nooks, Doctors, Stacking Of Books, House, Dr. Seuss, Dr. Suess
"Fill your house with stacks of books, in all the crannies and all the nooks - Dr. Seuss ... ... I always listen to the good doctor. Check this one off the list :-)
Free Printable Dr. Seuss Bookmark quote 'Fill your house with stacks of books' from www.obSEUSSed.com So….Did That! jm
Dr. Seuss Quote #BookLover Home Library~ Read Every Day with your Kids ~ Fill your House with Stacks of Books
Fill your house with stacks of books... a la Dr Suess
Fill your house with stacks of books, in all the crannies and all the nooks. Dr Seuss quote. :) Would be a cute quote for reading nook in a playroom.
But; she loves every minute of being a grandmother
32 Grandmothers, Be A Grandmothers Quotes, Quotes Grandparents, Grandma Stuff, Become A Grandmothers, Be A Grandma Quotes, Quotes Grandma, Quotes Grandkids, Inspiration Quotes
Just when a Mother thinks her work is done she becomes a Grandmother!!!!!
Grandmother Quotes 32 Grandmother Quotes 32
.
Thoughts, Life Quotes, Treats, Wisdom, True, Truths, Favorite Quotes, Living, Inspiration Quotes
#Truth
#inspiration #quote
Treat yourself with kindness. Too often we treat ourselves in ways we would NEVER treat others. We belittle and badger ourselves, think unkind thoughts or put ourselves down. Why do we treat ourselves badly when we would never think of doing so to a friend or family member? Are YOU guilty of this? Show a little love to yourself and post a positive comment about YOU below. #selfcare #selflove #iinphoto
Deep Life Quotes • How you treat yourself is how you are inviting the...
We are the GATEKEEPERS of our lives. Let's take responsibility for it: "We must face the fact that many today are notoriously careless in their living. This attitude finds its way into the church." ~ A.W. Tozer
True.... how you treat yourself
Location Chicago! Courtesy of my cousin haha
Courtesi, Restaurant Signs, Bahaha Hilarious, Buffet Close, Chinese Restaurant, My Cousins, Humor, Locations Chicago, Signs Boards
Chinese restaurant sign board
Bahaha hilarious!!
Buffet close, you go home now. Baaahahaha
.
Angel Wings, Newborns Photo, Quote, Red Rose, Angel Baby, Baby Girls, New Baby, Valentines Day Cards, Wonder Life
Grandparents quotes
Def need some baby angel wings
looking forward to the new baby
I have 2 grandsons. What a wonderful life with my grandchildren!!!
Adorable idea for baby girl newborn photos!
Precious angel baby with red rose..
Valentines Day card