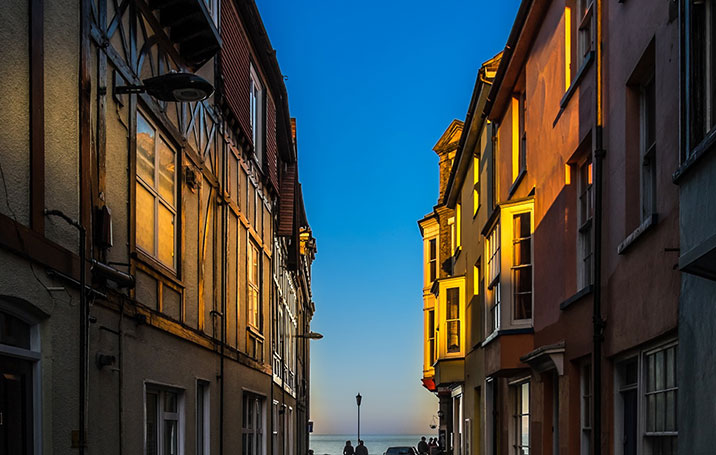 They used Pinterest to explore a new city
Join Pinterest to find all the things that inspire you.
50+
billion Pins
to explore
15
seconds to
sign up (free!)
just be yourself // mandy hale #favorite
Mandy Hale, Life, Inspiration, Quotes, Beautiful, True, Magic Personalized, Living, Just Be
10 Picture Quotes to Inspire You to Live a Truly Authentic Life | Inspiration, Authenticity, Reflections from a Redhead
Just me yourself. Let people see the real, imperfect, flawed, quirky, weird, beautiful, magical person that you are. -Mandy Hale Quote #quotes #beyourself More inspiration at: http://www.valenciamindfulnessretreat.org
Just be yourself. Let people see the real, imperfect, flawed, quirky, weird, beautiful, magical person that you are. -Mandy Hale Quote #quotes #beyourself
Life can be hard because we feel like we have to be someone we aren't, but when we are true to ourselves life becomes wonderful.
Source: Paul Costello. as much as i love a flashy, design-centered home, there is nothing more beautiful than a beautiful place to spend time with nature.
Water, Favorit Place, Adirondack Chairs, Lakes House, Dream, The Bays, Peace, Outdoor, Backyard
Give me a good book, a cold drink and the peaceful sounds of water- Heaven!
this could definitely be a favorite place!
Adirondack Chairs on the water
Sitting on the dock of the bay. I wish to live in the peaceful place <3
The Lake House - backyard
Dream backyard
peaceful #outdoors
in the mountains
Company Picnics, Lunches, Dream, Summer Picnics, Breakfast, The View, Mornings Coff, Place, Flower
OH my goodness. Like a dream date! Breakfast in the mountains.
breakfast in the #prepare for picnic #picnic #company picnic #summer picnic| http://picnic184.blogspot.com
Oh, the view, the breakfast, the book... Life! #view #flowers #mountain #photography
*What a wonderful place to come to, to daydream, have coffee, read a book, have a meal, be alone or chat with a friend, or just be still, soak up the view and count your blessings <3
lunch with a view. favorite flowers, favorite drink.
Barn Looks Stormy
Beauty Barns, Stormy Sky, Farms, Dream Barns, Storms Clouds, Photo, Red Barns, Country Barns, Old Barns
country barn
I LOVE old barn photos
Red barn. My dream barn!
storm clouds over red barn
Beautiful barn | Barns Barns Barns LOVE those old red barns
Gorgeous red barn under stormy skies #farms #mindymcpherson #realtor #realestate #mission
beautiful old barn set against a stormy sky.
Santorini, Greece • photographed by Carlos Sanchez
Favorit Place, Flower Pot, Diy'S Projects, Dream Place, Beauty Place, Beauty Greece, Travel, Greek Islands, Santorini
dream place oaaaaaaa
Beautiful Greece☀️
Greek Islands
the most beautiful place on earth
#flower #santorini #island #greece #europe #beach #romance #summerlove #love #beauty #travel #holiday #vacation #bucketlist #destinations #yolo
Flower pot lined path in Santorini Greece
Picklee...great site for all kinds of fun DIY projects that are furniture related.

by carlossg
Spray paint pinecones
Idea, The Holidays, Paintings Pinecone, Decoration, Pinecones, Pine Cones, Sprays Paintings, Centerpieces, Christmas Color
Colorful pine cones- 5 Ideas To Decorate With Spray Painted Pinecones
Spray paint pinecones for a centerpiece for the holidays!! Super cool idea!
Holiday decor - spray painted pinecones in vintage Christmas colors
Spray paint pinecones for a centerpiece! Super cool idea! I've always wondered what I could do with pine cones-- i have a million of them!
DIY light bulb vase
Diy'S, Bulbs Flower, Cute Idea, Hanging Vases, Flower Vases, Hanging Flower, Lightbulbs, Hanging Lighting Bulbs, Lighting Bulbs Vases
Light bulbs re-purposed into hanging flower vases. #DIY #flowers #gardening #lightbulbs #recycling
hanging light bulb flower vases
diy hanging vase: use an old light bulb. such a cute idea!
DIY hanging light bulb vase. This is a really cute idea especially if you were to hang them like above your sink in the kitchen or by a cool window.
cute idea. Use light bulbs as hanging flower vases. #DIY
Picture frames in palettes
Pallets Wall, Photo Display, Woods Pallets, Pallets Idea, Frames, Pallets Shelves, Wooden Pallets, Pictures, Old Pallets
floating picture frames - using an old pallet
Pallet Shelving with Frames #ideas #frames #pictures #shelving #shelf #DIY #wallart #interior #decor #decorations
Furniture, Astounding Wood Pallet With Place Of Picture Frame On The Wall With Large Size And Hanging Of Picture Frame: Creative Wood Pallet Ideas for Uncommon Home Living Décor
pallet wall hanging with picture frames. LOVE
Wooden Pallet wall photo display
DIY wooden pallet picture frames
curiosity
Wall Art, White Design, Inspiration, Decoration, Black And White, Ylva Skarp, Black White, Prints, Design Studios
Curiotity print from Ylva Skarp
inspiration
wall art
Black and White Design
Wall Decoration - Ylva Skarp http://nordicbliss.co.uk
This would be lovely in a design studio!
Mchant Design: black white
Black and white paintings; Ylva Skarp - the one of the left looks like a reverse of mine!