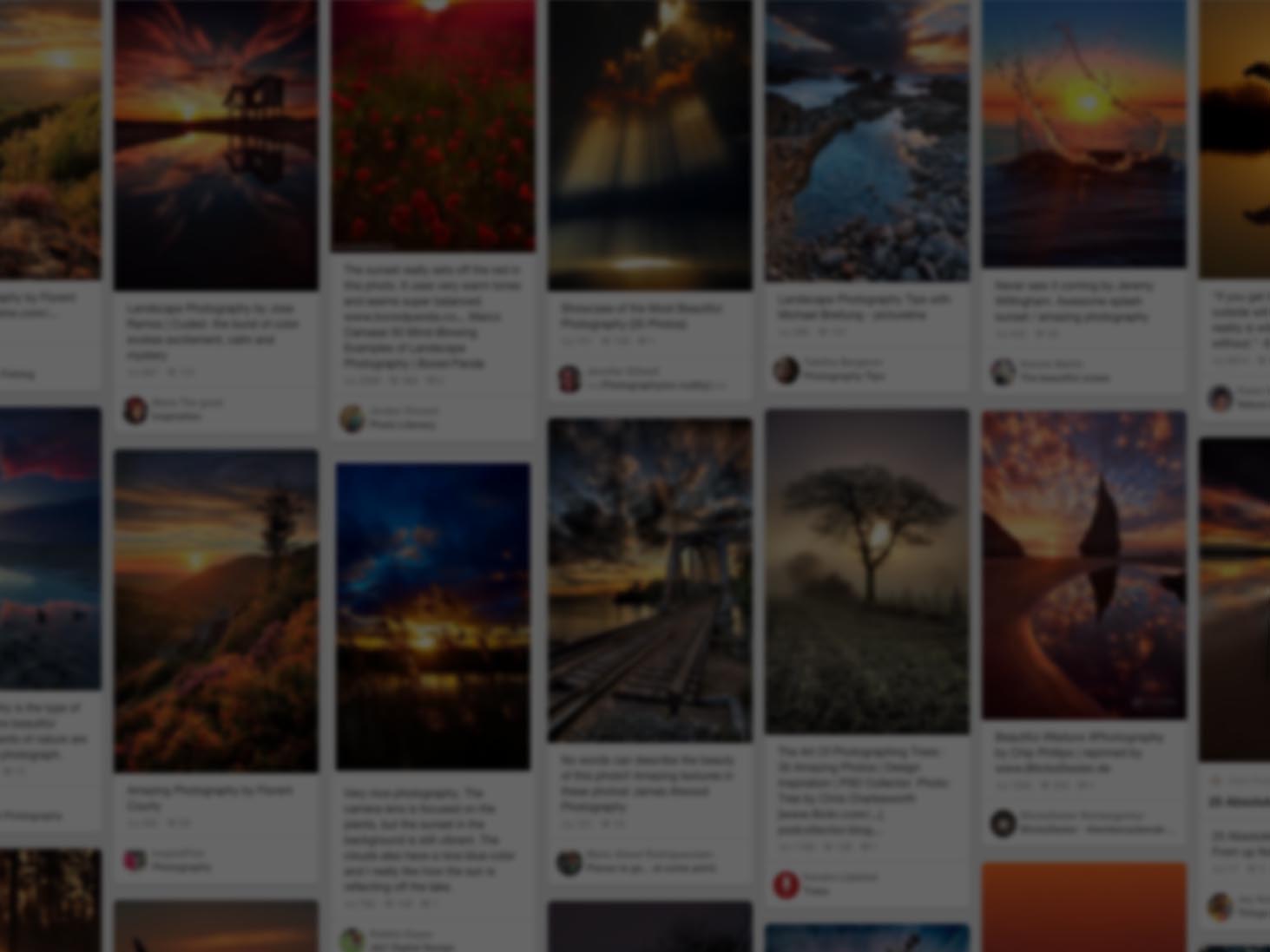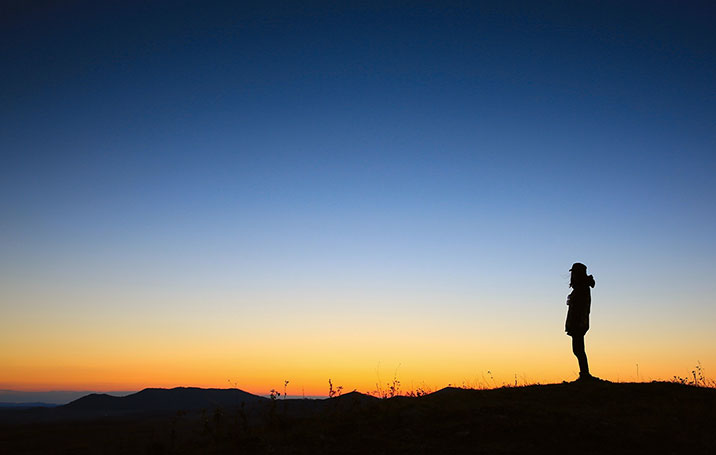 She used Pinterest to find new views to admire
Join Pinterest to find (and save!) all the things that inspire you.
50+
billion Pins
to explore
15
seconds to
sign up (free!)
Beautiful women - Mujeres hermosas
---
Back to
Beautiful women - Mujeres hermosas
Beautiful women - Mujeres hermosas
Marion Cotillard
Face, Girls Crushes, Marioncotillard, Beautiful Women, Lady, Marion Cotillard, Portraits, People, Actresses
Major girl crush on Marion Cotillard.
Marion Cotillard #idols #celebrities #people #like #love #pictures #iconic #star #legend #actress
Marion Cotillard #portrait #marioncotillard
marion cotillard. One of the most beautiful women.
Marion Cotillard! Such a versatile actress, I love her in the Lady Dior movies!
marion cotillard - i love her face!
Pinned from
mythirtyspot.com
Carrie at her best
Words Of Wisdom, Style, Quote, Life Lessons, Carriebradshaw, The Cities, Carrie Bradshaw, The Dresses, Sarah Jessica Parker
This is one of the best quotes my father always told me growing up. I think it's also so fitting that Sarah Jessica Parker portraying Carrie Bradshaw of Sex and The City is the perfect summation of this statement. #2CentsCollective #advice #16 #teenager #wordsofwisdom #quote #quotes #inspiration #inspirational #wisdom
Sex in the City has so many life lessons!
carrie bradshaw quote and the dress
Carrie Bradshaw is always in style! #flawless #CarrieBradshaw
Such a good quote. Thanks Carrie Bradshaw for the words of wisdom!
Sarah Jessica Parker AKA Carrie Bradshaw | Sex and the City | Love this episode and her style
Pinned from
vogueandcoffee.tumblr.com
Laetitia Casta
Models, Beautiful Laetitiacasta, Katebarri Beautiful, Portraits, Kate Barry, Laetitia Casta, Hair, People, Photography
laetitia casta- hair cut!
This life had dealt her a lucky hand. She was a natural assasin, like a calling. This helped her come up the ranks in the military and gain a name for herself across the country. A workhorse and Cocky to the bone, that of which pushes most people away. Luckily that works in her favor. Assasins don't need friends. Or anyone. Just an order, And a paycheck.
Laetitia Casta, French Super Model
Portraits by #KateBarry #beauty #laetitiacasta
Laetitia Casta by Kate Barry. (via 50 photographies de portrait pour l'inspiration | Publiz - Inspiration graphique et publicité créative)
Laetitia Casta
Models, Polka Dots, Inspiration, Style, Milk, June 1995, Mary Claire, Laetitiacasta, Laetitia Casta
Polka Dots
"Real beauty is to be true to oneself. That's what makes me feel good." - Laetitia Casta Breakfast with Laetitia Casta. #LaetitiaCasta #manoftheworld #womanoftheworld #beauty #breakfast #casta #beauty #lifeinpictures #beautifulwoman #women #French #actress #GUESS #GUESSgirl #VictoriaSecret #VictoriaSecretAngel #Arbitrage #supermodel #Nésen68
Laetitia Casta #style
Marie Claire Italy, June 1995 Model : Laetitia Casta
Laetitia Casta for Marie Claire Italia, June 1995. Got Milk?
www.soshevo.com - We love this look! Soshevo approved! Follow this board for more great beach fashion ideas. #beach #fashion #womens #style #summer #trend #clothes #inspiration #vacation #holiday #Swimwear
Fashion & Lifestyle Blog - London, UK
theprovocativecouture.com
Ethiopian Model Gelila Bekele
Ethiopian Beautiful, Ethiopian Culture, Beautiful Curly, Ethiopian Models, Natural Hair, Gelila Bekel, Black Beautiful, Ethiopian Hairstyles, Africans Girls
Ethiopian beauty
Beautiful (Real) African Girls - ForumBiodiversity.com » Anthropology Biodiversity Forum (ABF)
Gelila Bekele and her lovely long natural hair.
Pinned from
naturallyrandom.onsugar.com
noemie lenoir is a beautiful specimen.
Hair Colors, Beautiful Women, Honey Highlights, Black Honey, Perfect Curls, Noemie Lenoir, Curly Hair, Clinique Black, Beautiful Specimen
Noémie Lenoir curly hair
Honey Highlights
Perfect curls and color.
noemie lenoir is a beautiful specimen
Pinned from
modelsofcolor.tumblr.com
Curly Hair Icons: Rebecca Gayheart
Natural Curly Blondes Hair, Beautiful Hairstyles, Hair Makeup, Fluffy Curls, Rebecca Gayheart Hair, Hair Icons, Beautiful Fluffy, Beautiful People, Curly Hair
Pin by Liz Mitchell on Beautiful people | Pinterest
Rebecca Gayheart- beautiful fluffy curls
Pinned from
stylelist.com
Michelle Pfeiffer
Seasons Colors, Michelle Pfeiffer, Beautiful Women, Lights Summer, Colors Analysis, Michele Pfieffer, Michele Pfeiffer, Beautiful People, Favorite People
Michelle Pfeiffer. SeasonalColorAnalysis: light summer. Taurus. Asc: 14°21' Gemini. Moon:14°43' Virgo. Ruler of Asc. and Moon signs, Mercury 20°01' Я Aries. Venus 23°37' Pisces. Dragon's head in 1°16' Scorpio
Pinned from
en.wikipedia.org
Winona Ryder
Winona Ryder, Pixiecut, Faces, Eye Makeup, Shorts Hair, Beautiful, Shorthair, Pixie Hair, Pixie Cut
Always loved Winona with her pixie | #thecutlife #shorthair #pixie #pixiecut #style #beauty #stunner ✂ by thecutlife http://bit.ly/12dybGO
short hair & eye makeup. maybe
Winona Ryder, Pixie Hair, Pixie Cut, Cute, Short
Winona Ryder #beautiful #face sooo gorgeous - love the short hair
Pinned from
aufeminin.com
Jennifer Aniston and her hair!
Hairstyles, Blonde, Hair Colors, Jennifer Aniston, Haircolor, Long Hair, Hair Style, Brown Hair, Jenniferaniston
Jennifer Aniston - Brown hair with blonde highlights - long layers - layered haircut
long Hair Styles For Women Over 40 | Top 20 Best Long Hairstyles for Women Over 40 – 2013 Pictures
Celebrity Hairstyles Christina Aguilera Jennifer Lopez Jessica Simpson Jennifer Aniston Lindsay Lohan Mandy Moore Tags: #pictures #photos #images #cute #celebrities #beautiful #celebrity #prom #wedding #brides #short #curly #long #hair #Prom #hairstyles #formal #sexy #latest #modern #updos #latest #hot
Jennifer Anniston hair color | Jennifer Aniston sandy blonde hair color.
jenniferaniston hair color | Jennifer Aniston Hairstyles - Haircuts And Hairstyles
Jennifer Aniston haircolor
Pinned from
my-hair-style.com
Zooey Deschanel
Zoey Deschanel, Girls Crushes, Heart Necklaces, Side Bangs, New Girls, Zooeydeschanel, Zooey Deschanel, Old Movie, Rain Drop
Zooey Deschanel..... i have always adored her vintage style... i totally have a girl crush on her.....how can you not love her in "new girl"?
"Don't let someone steal your tenderness. Don't allow the coldness and fear of others to tarnish your perfectly vulnerable beating heart. Nothing is more powerful than allowing yourself to truly be affected by things. Whether it's a song, a stranger, a mountain, a rain drop, a tea kettle, an article, a sentence, a footstep…feel it all – look around you. All of this is for you. Take it and have gratitude. Give it and feel love." - Zooey Deschanel New Girl knows the point of Life.
Zoey Deschanel... new girl
Zooey Deschanel - heart necklace
"I love old music, old movies, screwball comedies, vintage clothes and basically I`m an old-fashioned gal. " ~Zooey Deschanel Thanks Zooey, couldn't have said it any better.
Zooey Deschanel side bangs
Pinned from
vanessachristenson.com
Zooey Deschanel
Zoey Deschanel, Girls Crushes, That Girls, Bangs, New Girls, Zooeydeschanel, Zooey Deschanel, Zoeydeschanel, Hair
Zooey Deschanel. Who's that girl?
Zoey Deschanel, braids and bangs
zooey deschanel. excited for 'new girl'
Zooey Deschanel My Muse #celebstyle #muse #zooeydeschanel #stylefiles
Zooey Deschanel. Serious girl crush.
Zooey Deschanel, hair and outfit <3
Pinned from
designcrushblog.com
Andy McDowell
Celebrity Pics, American Actor Actresses, Beautiful, Movie, Andy Macdowell Hair, Hair Looks, Andy Mcdowel, Andie Macdowell, Green Cards
George was right....her hair looks better down :)
Andy McDowell (American model actress) spotted first by Wilhelmina Modeling agency then signing up with Elite Model Management. She had contracts with Anne Klein, Bill Blass, Giorgio Armani, YSL . . . She was photographed by photographers like Bruce Webber, Richard Avedon, Helmut Newman. . . . The films she was in were Green Card, Sex Lies and Video Tapes, Four Wedding and A Funeral . . . . .
Andie MacDowell, co-star in "Groundhog Day." You may have noticed I've linked several times on my Pinterest page to a 5-page article I wrote about groundhog pests, Groundhog Day history, and the meaning of Groundhog Day. If you wish to skip right to the page about the meaning of the February 2 celebration, click here: http://landscaping.about.com/cs/pestcontrol/a/groundhog_day_5.htm
Gwyneth Paltrow
Short Hair, Gwyneth Paltrow, Hairs, Shorts Style, Shorts Haircuts, Hair Cut, Shorts Bobs, Shorts Cut, Gwynethpaltrow
Hair - Short Cut
Blonde Bob Gwyneth Paltrow Haircut Short Hair
Gwyneth Paltrow honey blonde short bob hair - perfect for the 'growing out' stage.
Gwyneth Paltrow - I want this hair cut.
short style
Pinned from
cookinginsidethelines.com