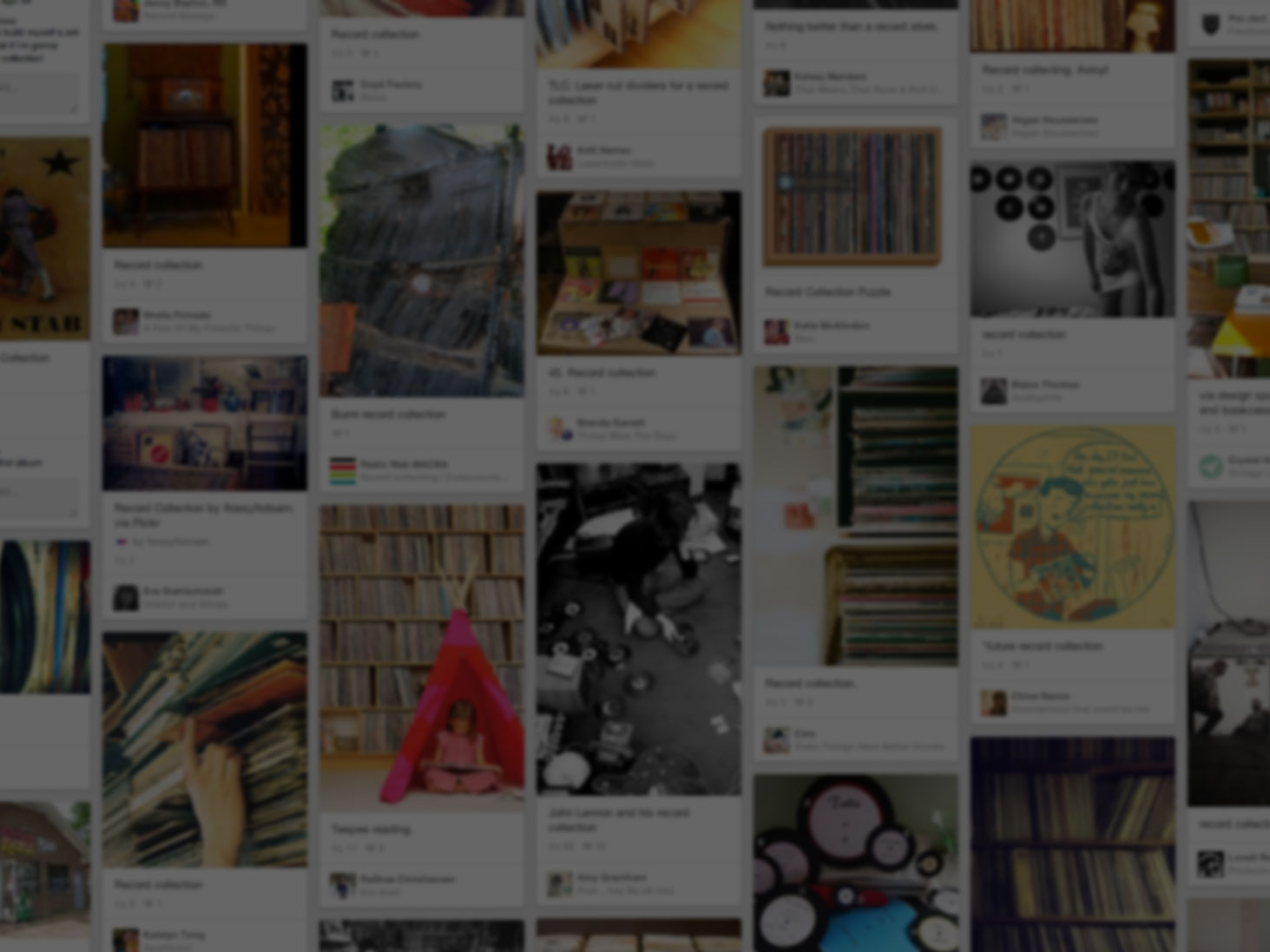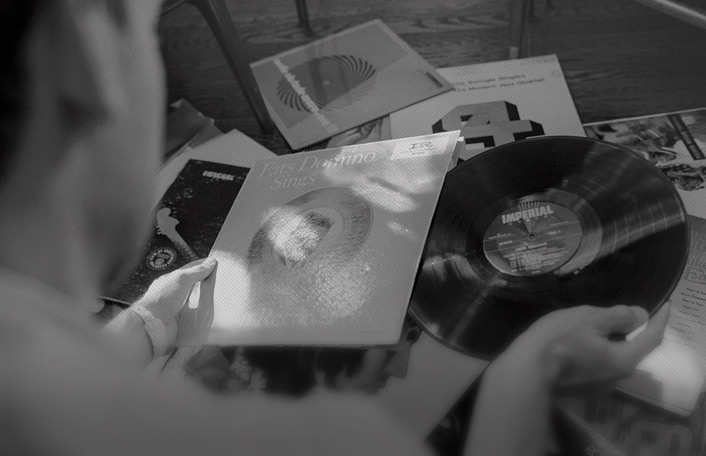 He used Pinterest to start his collection
Join Pinterest to find all the things that inspire you.
50+
billion Pins
to explore
15
seconds to
sign up (free!)
Watch collection of video clips of life in the Mariana Trench in order of depth, from the shallowest to one of the deepest places on Earth.
Life in the Mariana Trench: how deep does it go? - Telegraph
telegraph.co.uk
10 Mysteries we've solved in the past year...
10 Mystery, Ya Science, Mystery We V, Aliens Sciencefiction, Science Bitches, We V Solving, Years Science, Science History
FUCK YA SCIENCE!!
Science Bitches
10 Mysteries we've solved in the past year… Science, bitchados!!!
10 Mysteries we've solved in the past year…
feedly.com
Microscopic stuff. Needle and thread.
Macros, Birds Nests, Crafts Spaces, Electronics Microscope, Sewing Thread, Needle, 10 Years, Photo Galleries, Sewing Rooms
Sewing Thread
Not sure how frame worthy this is unless you hang it in a sewing room but just thought it was so unusual looking. Needle and thread under a microscope
Needle and thread under a microscope looks like a birds nest
Scanning electron microscope image of red cotton thread in the eye of a needle -- from Embroiderers' Guild of Victoria via facebook
Like to appear 10 years younger? Simply click here Right now: http://bit.ly/HzgwhE ..Needle Thread
Macro photography. Needle and Thread..
Photo gallery
19 Creatures From The Mariana Trench
Scary, Anglerfish, The Ocean, Angler Fish, Sea Angler, Isopod, Ocean Creatures, Deep Sea Creatures, Animal
96% of the Ocean is still Unknown: Let the picture of the angler fish comfort you. You'll need a hug if the fact that we've discovered less than 5% of the ocean scares your brain. It's a different kind of scary. Not the in-your-face kind of scary... more of the unknown kind of scary. Less than 5%. That means there's 96% of unknown still left out there. Maybe there's nothing. Maybe there's Kaiju waiting deep below for us to wake it. #dsgt #paranormal #weirdwednesday
Strange Animal Pics - Version 2 - Scary Animal Photos - Giant Versions o...
Angler Fish: Are bony fishes named for their characteristic mode of predation, wherein a fleshy growth from the fish's head acts as a lure; this is considered analogous to angling. Some anglerfishes are pelagic, while others are benthic. They occur worldwide. Pelagic forms are most laterally compressed whereas the benthic forms are often extremely dorsoventrally compressed often with large upward pointing mouths. Anglerfishes diversified in a short period of the early to mid Cretaceous Period.
Deep Sea Angler Fish. Scary that this thing is real.
Bizarre Ocean Creatures: The Angler Fish
Mars
Curio Rovers, Gray Whales, Curiosities Rovers, Gale Crater, Colors Schemes, Blue Colors, Photo, March, Devilfish
TMC color scheme six
A long strip image from the high-resolution camera on NASA's Mars Recon Orbiter shows the Curiosity rover's landing spot in Gale Crater, as well as the terrain leading south toward the mountain known as Aeolis Mons or Mount Sharp. The colors have been stretched to emphasize differences in surface composition. A dune field can be seen in deep shades of blue. Beyond the dunes, mesas and buttes are part of the terrain surrounding the 3-mile-high mountain.
This color-enhanced view -- taken by the High Resolution Imaging Science Experiment (HiRISE) on NASA's Mars Reconnaissance Orbiter as the satellite flew overhead -- shows the terrain around the rover's landing site within Gale Crater on Mars. Colors were enhanced to bring out subtle differences, showing that the landing region is not as colorful as regions to the south, closer to Mount Sharp, where Curiosity will eventually explore. In reality, the blue colors are more gray.
The red planet has its blues... (Hi-res photo of Curiosity at Gale crater, taken by Mars Reconnaissance Orbiter Curiosity Watch)
Plants You've Never Seen Before
Largest Flowers, Corpse Flowers, National Parks, Beautiful Flowers, Stunning Flowers, Measuring Rafflesia, Rafflesia Flowerflow, Corps Flowers, Rafflesia Flowers
Rafflesia (Corpse Flower)
Rafflesia flowerflower
Botanist Jamili Nais measuring Rafflesia flower, Rafflesia keithii, Mt Kinabalu National Park, Sabah, Borneo. Rafflesia is the world's largest flower.
Planets
Planets, Solar System, Stuff, God Is, Stars, The Universe, Feelings Small, Astronomy, Science
The size and scale of the universe: planets and stars. Look closely - top to bottom, and notice how quickly we and our solar system disappear in comparison to the others.
The scale of planets and stars. My God is awesome!
Astronomy: A chart showing the size scale of various planets and stars.
The scale of planets and stars. I love this (im a science nerd)
I love stuff like this. I can't wait to teach science one day!
The scale of planets and stars. Does it make you feel small?
After 2 asteroids either hit or buzz the Earth in one day...
Thatd, That D, Sotrue, Funny Pictures, Offices Spaces, Funny Stuff, So True, Even, True Stories
So, so true | Office Space Memes
I volunteer at a local animal shelter, it aggravates me that some workers there do this.. Find Funny stuff to Pin here: http://associate.graymafia.com/?p=71027
hahaha. So true. Story of everybody's life who is in my life right about now...
Humor. Funny Pictures. Funny Quotes. Cartoons. Memes
Bill Lumbergh Office Space - Yeah.... if you could quit posting these things. thatd be great....
Green lines point to a shiny protuberance on rock imaged by the Curiosity rover on Mars. Credit: NASA/JPL/Malin Space Science Systems. Image processing 2di7 & titanio44 on Flickr.
Mars Rovers, Spaces, Curio Rovers, Doors Handles, Curiosities Rovers, Hoods Ornaments, Curiosity Rover, Rocks Formations, Martian Rocks
NASA's Curiosity rover has found an unusual looking object on Mars that bears a passing resemblance to a door handle or hood ornament. http://oak.ctx.ly/r/2ca5
A shiny-looking Martian rock is visible in this image taken by NASA's Mars rover Curiosity's Mast Camera (Mastcam) during the mission's 173rd Martian day, or sol (Jan. 30, 2013). Image Credit: NASA/JPL-Caltech/Malin Space Science Systems.
Clever Science World ads.
Useless Facts, Science Facts, Ads Campaigns, Funny Commercial, Fun Facts, Interesting Facts, Cool Facts, Random Facts, British Columbia
Great ad campaign - Cool Facts from 'Science World'
Cool Facts from 'Science World' I love creative advertising, and I love using interesting facts to get people interested about science.
Fun facts- interesting and funny science facts!
I love useless facts!
Science World, Vancouver, British Columbia! Interesting Facts
SCIENCE IS COOL! Perfect random facts for my fun facts portion on my board! Love weird and random information!! :)
Creatures from the Mariana Trench.
Wonder Animal, The Ocean, Sea Animal, Sea Monsters, Deep Sea Creatures, Marianas Trench, Strange Creatures, Deep Blue Sea, The Sea
Strange creatures of the sea… AND NOW I WILL NEVER SWIM IN THE OCEAN EVER AGAIN!
Creatures from the Mariana Trench. The prettiest creatures of the sea.
Remarkable deep sea animals
Strange creatures of the deep blue sea
Creatures from the Mariana Trench.
9gag.com
Space Shuttle flying through Griffith Park
History, Aerospace, Spaces Shuttle, Inspiration, Shuttle Flying, Griffith Parkspac, The Angel, Photography Envy, American Spaces
Beautiful !! The last flight of our AMERICAN SPACE SHUTTLE
Space Shuttle flying through Griffith ParkSpace Shuttle flying through Griffith Park
Space Shuttle flying over Griffith Park, Los Angeles
Shuttle on Plane. So much history. Man...
NASA - NASA Television in High Definition on UStream
2013 Nasa, View Mars, International Spaces, Math Lessons, Nasa Website, Air Plants, Science Stuff, Free Technology, Classroom Ideas
Free Technology for Teachers: A Guided Tour Inside the International Space Station
The 2013 NASA Aeronautics Scholarship App. is now open: http://ow.ly/fSBcG #SEAS
classroom ideas
Space Math is a NASA website containing space-themed math lessons for students in elementary school through high school. You can search for lessons according to grade level or mathematics topic.
NASA clean air plants
Free Technology for Teachers: View Mars Panoramas and More