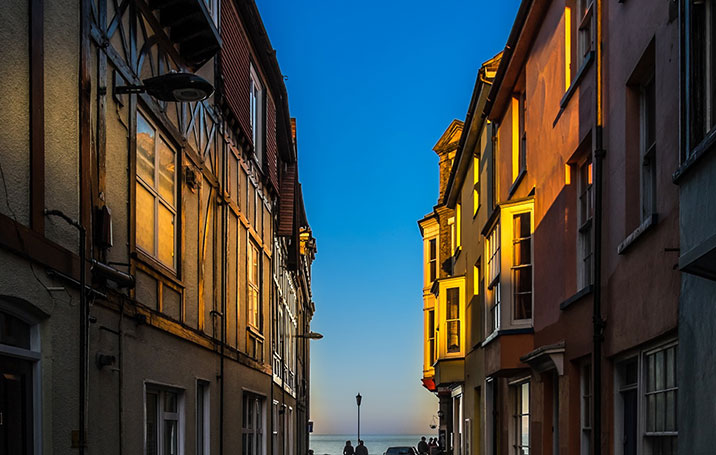 They used Pinterest to explore a new city
Join Pinterest to find all the things that inspire you.
50+
billion Pins
to explore
15
seconds to
sign up (free!)
"buttering" popcorn words and underlining chunks in a word journal
Sight Words, Popcorn Words, Preschool Journals, Scary Spiders, Pumpkin, Highlights Sight, Rooms 36, Spiders Poems, Poetry Journals
Many teachers refer to sight words as "popcorn words" because they "pop up" everywhere. This teacher has the students "butter the popcorn," which means they highlight the words in yellow. (This is a sample page from their poetry journal.) Plus, there are great pumpkin activities.
Poetry notebook- highlight sight words and underline chunks or word patterns. Lots of pumpkin activities.
Welcome to Room 36!: spider poem
Preschool Journal idea
Welcome to Room 36!: bats, poetry journals, and clip art
scary spider poem
adjectives using letters from your name
Acrostic Poems, Names, Cute Ideas, Rainbows, Bulletin Boards, Cloud, Group Activities For Kids, Selfesteem, Self Esteem
Namebow rainbow! Write acrostic poem with name and describing words. Just couldn't resist this...MY name!!
Namebow rainbow! LOVE!!! Sooo cute! Love the idea of using for self-esteem group for students to come up with positive adjectives to describe themselves! Could also use for grief/loss group too!! answer questions on the strips of paper. #counseling #socialwork #selfesteem
Acrostic poem with names - teaches self esteem
These "rainbow and cloud adjective projects" would make a colorful spring bulletin board display. I'd use a title such as "We Are A Colorful Class" for this display idea.
Namebow rainbow. Cute idea. The girls chose positive traits about themselves. Not necessarily starting with each letter of their name.
Name Acrostic Rainbow Clouds
ouch poems
Ouch Poems, Teacherschool Ideas, Grade Writing, Time Writing, Teaching Ideas, Classroom Management, Writing Ideas, Teacher Schools Ideas, First Grade
ouch poems and many more writing idea prompts for early writers
ouch poems + great first grade website with ideas!
Fall Writing....
Fall Colors, Fall Poems, Cute Ideas, Writing Prompts, Fall Activities, Fall Poetry, Writing Ideas, Writing Activities, Fall Writing
Fall colors
Fall Writing Prompt
cute Fall writing activity
Fall Writing idea
Fall Poem
Fall Writing cute idea
Fall Poetry
Fall Activities
"I Wish" poems
Schools Bulletin Boards, School Bulletin Boards, Poems, Cute Ideas, Kids, Writing Ideas, Dandelions, Writing Activities, Art Projects
Write "I Wish" poems. Take photo of student blowing...maybe with hand up. Dandelion is made from a stick with pieces of yarn. Really cute spring writing idea!
Cute Idea! Read below: "My school bulletin board for the month. We wrote "I Wish" poems then took pictures like we were blowing a dandelion. We cut them out and pasted them next to a dandelion that we made out of yarn and sticks. The kids loved it."
Poetry in kindergarten for national Poetry month. Examples. Exercises. Inspiration. Kindergarten writing!!! (Must see!)
Kindergarten Poetry, Cute Ideas, Kindergarten Literacy, Kindergarten Ideas, Great Ideas, Kindergarten Writing, Classroom Ideas, Writers Workshop, Writing Poetry
Poetry in kindergarten for national Poetry month. Examples. Exercises. Inspiration. Kindergarten writing!!! (Must see!) by magdalena
poetry in K- lots of great ideas for list poems
Kindergarten poetry
Kindergarten idea
Writing Poetry www.prekandksharing.blogspot.com
cute idea for bug unit and poetry, even more ideas on the sight for students writing their own
25 Types of Poetry
Poetry United, Teaching Poetry, Language Art, Poetry Lessons, Poem, Poetry Ideas, Reading Writ, 25 Types, Writing Poetry
25 Types of Poetry...free download I LOVE teaching poetry!
25 poetry ideas
Free download from TPT: 25 Types of Poetry. I need to update my poetry unit
25 types of poems
Writing poetry
Poetry lessons 25 types of poetry
LANGUAGE ARTS: 25 Types of Poetry to Try
poetry anchor chart
Poetry Charts, Poetry United, Poets Trees, Teaching Poetry, Language Art, Anchor Charts, Poetry Trees, Anchors Charts For Writing, Poetry Anchors Charts
poet-tree! Great anchor chart to teach poetry.
Language Arts - Poetry
Poetry Tree
poetry chart - doing a poetry unit next month! Perfect.
An anchor chart to get my poetry unit started
first grade poetry anchor chart - Google Search
poetry "poet tree" anchor chart
Debbie Diller I can posters
Center Ideas, Work Stations, Language Art, Baton Rouge, Literacy Center, Poetry Center, Anchors Charts, 1St Grade, Poems Center
Ideas for a Poetry Center for Language Arts Centers.
1st grade Poem of the Week activities
literacy center idea
Reading / Language Arts - Poetry work station
Poetry Center idea
A classroom from Baton Rouge, LA « Debbie Diller
I Can anchor chart for poetry center
weekly poem center ideas
I am
Poetry United, Students L, First Week, Language Art, Schools Ideas, Schools Poetry, Writing, Kids, I Am Poems
School - language arts / One Extra Degree: Student-Led Conferences!
Definitly a first week of school idea!
girlwithalessonplan: childlifespecialist: I am poem — great way to get to know a child.  Source: http://oneextradegree.blogspot.com/2011_03_01_archive.html I actually do this template in my high school creative writing class.  But I use it as an ongoing metaphor.  The "I am" line has to be the same metaphor repeated and it must be carried out through the other lines.   I use this as an individual counseling tool as well as a group guidance lesson icebreaker. The kids love it!
"I Am" poem. Great for first week of school
"I am poem" One of my favorite activities to do with kids. **There is also a Poetry Unit and Some Awesome Info. On Student Led Conferences!!!
Great site for poetry notebooks
Kindergarten Hoppen, Matter August September, Abc Rap, Schools Ideas, Journals Ideas, Kindergarten Poems, Classroom Ideas, Journals Make, Poetry Journals
Poetry journal ideas and directions how to do it each week
abc rap for poetry journals
Kindergarten Poem
Kindergarten Hoppenings: Poetry Journals: Making them Matter (August/September Edition)