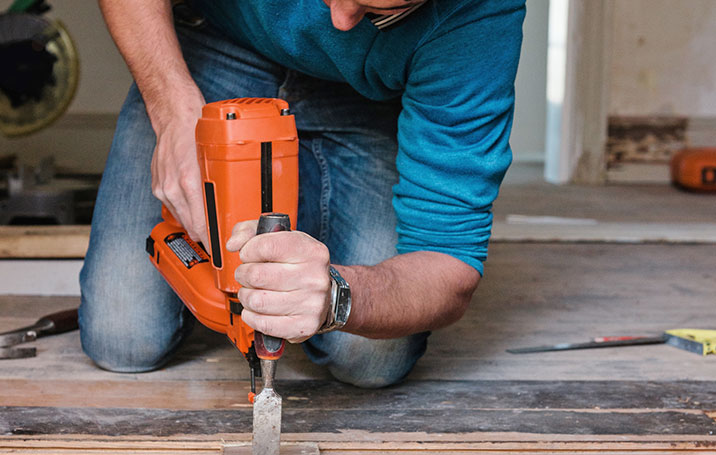 He used Pinterest to redo his floors
Join Pinterest to find all the things that inspire you.
50+
billion Pins
to explore
15
seconds to
sign up (free!)
Ab workout
Intense Abs Workout, Abs Abs, Before Beds Workout, Do You, Killers Abs, Healthy, Absworkout, Abs Exerci, Abs Routines
do you really want killer abs?
I don't normally pin workout stuff because I'm a believer in "simple". Eat well, sleep, and keep active. And this seems like a simple effective exercise I could do before bed. #workout #workoutroutine #Fitness
Good ab routine
Do you really want those abs? #abs #workout
intense ab workout
Do You Really Want Those Abs? - Abs Workout #absworkout #abs #fitness
Happily fit and healthy abs
Lots of variety! Which I love!
15 Minute Workout, Workout At Home, Workout Exerci, 5 4 3 2 1 Workout, Work Outs, 54321 Workout, At Home Workout, Quick Workout, 54321Workout
5, 4, 3, 2, 1, Workout! This 15 minute workout is the perfect way to start your day.
5-4-3-2-1 quick, at home workout. My new am work out!?
54321workout
15 minute workout. Great for a quick workout at home.
I like to workout at home, so I'm going to give this a try! 54321 workout at home. 15 mins, repeat 2x for intermediate, 3x for advanced Just pinning different workouts for future use! I find that switching up the exercise plans helps with the monotony of working out:) *** Ok just tried this workout. So invigorating! I used the clock app set on timer to keep track of the minutes.***
Great exercise that will "Flatten your belly, slim your thighs, and firm your butt in 2 weeks--without a single sit-up or squat"!
Wall Workout, Wall Exerci, Slim Thighs, Single Situp, Body Form, Sit Up, Yoga Mats, Lower Body Workout, Thighs Workout
The No Squats Belly, Butt & Thighs Workout Love Your Lower Body! Flatten your belly, slim your thighs, and firm your butt in 2 weeks--without a single sit-up or squat By Natalie Gingerich Main Move: Wall Bridge: (tones back, butt) Lie on back with butt against wall, arms at sides, knees bent, and feet planted 3 to 4 feet up wall. Exhale and peel lower and mid back off floor, keeping shoulder blades down, so body forms a nearly straight line from chest to knees. Hold for a deep inhale, then exhale and slowly roll back down. MAKE IT HARDER Cross right ankle over left knee so only left foot is on wall, then roll up, pause, and lower. Do the full number of reps, then switch feet. MAKE IT EASIER Don't use the wall. Keep feet flat on floor as you lift into a bridge; pause and slowly lower.
Slim your hips, thighs and butt without a single situp. No situps!?! Can't wait to try it!
The No Squat "Love Your Lower Body" Workout... No equipment needed, just a wall and a yoga mat! Results in 2 weeks...?! Hmmm!! ;-)
wall exercies
flatten belly, slim thighs and firm butt in 2 weeks, without sit up or squat
WALL WORKOUT The No Squats Belly, Butt & Thighs Workout - Prevention.com
Belly, Butt & Thighs Workout: all you need is a yoga mat and a wall